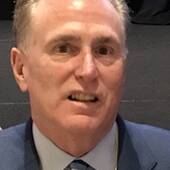 By Kevin Mackessy, Dedicated. Qualified. Local.
(Blue Olive Properties, LLC)
Living in Denver there is no shortage of great events to attend weekly. Our city is growing rapidly, with expansion seemingly on every corner. This is a good time to be involved in Denver property management as there are plenty of listings to go around, plenty of people moving here for new jobs everyday and plenty of development to get involved with.  No matter what your interests there is something for everyone to attend on a weekly basis.  There is a Bookbar near the Oriental Theater, that will be having a book signing soon that may interest you.Book signings happen at the Bookbar almost weekly.  There have been many high-profile authors come through as well as several niche authors with die hard fanbases.  No matter what your interests there will be an author there at some point who ...