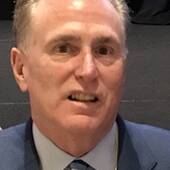 By Kevin Mackessy, Dedicated. Qualified. Local.
(Blue Olive Properties, LLC)
Today there is a fun event for anyone looking for a way to see how to navigate a down payment assistance program.  This is one of many in a series of educational events put on by Dry Dock Brewing Co in Aurora.  This is an establishment that we have seen or been to over the years in Aurora property management.  This brewery has been providing options to many first-time home buyers and other people looking to dip their feet into these waters.  They are a great resource and approach the material in fun way, that combines actual learning and actual beers.  If you have wanted to know more about a down payment program for buying a house, then this is the event for you.  If you are wanting to purchase a home and have found it difficult saving up for the full down payment, then this is the clas...