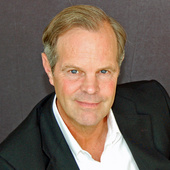 By Mark Lomas, Experience You Can Count On!
(Santa Barbara Real Estate)
   Based on a variety of different factors including stricter standards for lenders, more homes starting to come on the market, and significant fluctuations in home asking prices the average interest rate on a mortgage has remained consistently low for most of the past decade. However, interest rates have started to rise and this may cause some people to reconsider purchasing and wait out this market. In order to help you understand this new phenomenon, we will help explain how rising interest rates are affecting the housing market.   It appears the housing market here in Santa Barbara has peaked. We're beginning to see what is now being referred to as "Price Improvement," which I'm guessing, sounds better than " Price Reduction" which had been the norm for when a seller reduces their a...