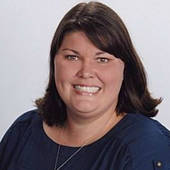 By Melynda Capps, Changing Lives one home at a time.
(1st Choice Realty & Associates)
Are you ready to buy a home in Tracy, CA?  START HERE! See More Homes at www.homes4saleTracy.com   Tracy, CA is a great place to live.  If you are looking for the small town feel with all the amenities, than Tracy, CA is the city for you.  Tracy has a population of 85,000 and is a short distance from everything.  In just a few hours, you could be spending a nice day on the beach or skiing on the slopes of the Sierras.  Many families in the Bay Area look at Tracy, CA to live because you can get more home for your hard earned money.       Want more information about Tracy, CA before making the move?   Get a Courtesy Tracy Real Estate Market Report for this exact area by TYPING in www.central-valleyhomes.com in your web browser and then click on Market Insider put in the Zip Code and take ...