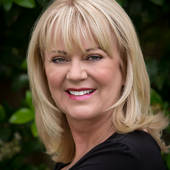 By Kathy Smiley, Westlake Village, CA - "Making YOU Smile!"
(Rodeo Realty ~ Fine Estates Westlake Village)
The Conejo Valley Parks and Recreation Department and the city of Thousand Oaks, CA, is expanding and improving the Oakbrook and Oakbrook Highlands tracts by making additions to the 14 acre neighborhood park. It's going to be such an asset to the community! Walking trails, expanded grassy area, picnic area, trees and some limited parking are some of the improvements being constructed right now.The work should be done by mid to late summer. Such a nice thing for the community!