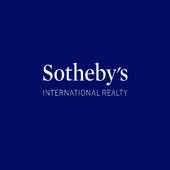 By Jodi Summers, Our reputation assures your satisfaction.
(Sotheby's International Realty)
by Jodi Summers In case you haven't noticed the improvements, housing is no longer bringing down the economy.  Home prices across the 20 major U.S. metro markets were 12% higher in April than they were a year before, according to the S&P/Case-Shiller Home Price Index. In California, between May 2012 – May 2013, the median price increased by 31.9% to $417,350, according to the California Association of Realtors. May marked the 15th consecutive month to post a year-over-year increase in median price, and was the largest year-over gain recorded since CAR began tracking this statistic in 1980. In Los Angeles County unit sales declined by 2.2% over the year to May – due to constrained inventory - while the median price climbed by 29.4% to $365,990. Santa Monica has the technology to offer mo...