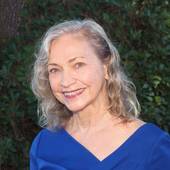 By Norma Toering Broker for Palos Verdes and Beach Cities, Palos Verdes Luxury Homes in L.A.
(Charlemagne International Properties)
In 2009 one of my clients decided to purchase San Pedro income property.  Being a landlord is not for everyone, and my client decided it is not a hat that fits comfortably on her head.  She's a busy working mom and has precious little time to fit tenants into her demanding schedule.  Today, we listed her two-on-a-lot property at the fantastic price of $299,000.   The front house is an Old Spanish charmer with red tile roof, front courtyard and a plethora of Old World Charm.  The rustic back house offers privacy from the street and a big front porch for enjoying coastal California weather.  Each house has two bedrooms and one bathroom.    For more information contact Norma Toering & Team. Norma Toering & Team RE/MAX Palos Verdes Realty(310) 493-8333 / Office Phone: (310) 831-0800 PalosVe...