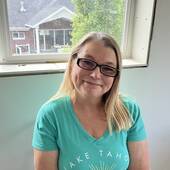 By Katerina Gasset, Amplify Your Real Estate & Life Dreams!
(The Gasset Group & Get It Done For Me Virtual Services )
Speechless Sunday- San Francisco Walgreens at the Bay  Have you ever seen a Walgreens that looks like this? This Walgreens is in the touristy area of Fisherman's Wharf. It caught my eye because of the bright yellow color. Inside there are souvenirs from San Francisco and the Wharf along with all the sundries expected at a Walgreens.  This is some prime real estate!!!