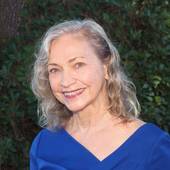 By Norma Toering Broker for Palos Verdes and Beach Cities, Palos Verdes Luxury Homes in L.A.
(Charlemagne International Properties)
 I've been spending a lot of time in the charming coastal community of Lunada Bay recently.  As a real estate professional, I seem to circle around the Palos Verdes Peninsula once a day or so, and it's not unusual for my real estate work to "cluster" in one neighborhood as a sale or listing may generate more of the same in the neighborhood.Here's a quick update on the single-family residential real estate market in Lunada Bay as of October 31, 2016:  Two Lunada Bay Homes Sold in October 2016. 20 Lunada Bay Homes are currently for sale. 13 Lunada Bay Homes are in escrow with accepted offers. 60 Lunada Bay Homes have sold YTD in 2016   If Lunada Bay is where you live, or aspire to reside, there's a page just for you! Contact Norma Toering at 310.493.8333 with your Lunada Bay real estate q...