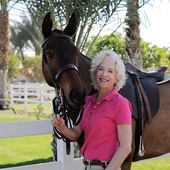 By Kimberley Kelly, SFR, HAFA, GREEN, I do Real Estate like I played polo-to WIN!
(HK Lane, Christie's International Affiliate, 760-285-3578)
Short Sale Team formed at HK Lane Real Estate.  With the numbers of Short Sales rising rapidly, we have formed a team specifically designed to handle them at HK Lane.  Harvey Katofsky and Ron Gurlich, our steadfast leaders, (also owner and Broker) at HK Lane, have joined forces with some top professionals.. Paul Bojic:  Real Estate Attorney AND Broker.  Paul is available to help qualify Short Sale potential Sellers to make sure that the route of Short Sale is their best solution. Kimberley Kelly & Ally Valesquez:  List Agents.  I have years of negotiating with Short Sale Lenders, and Ally has been listing and selling REO's and Short Sales as well.  Short Sale Success:  Professional Short Sale negotiation team that will help to convince the Lenders and Investors that YOUR particular situ...