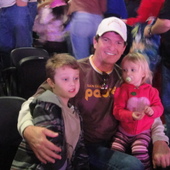 By Rob Denny, "Dream Home Specialist"
(HomeSmart Realty West)
9th Annual Cardiff By The Sea Dog Days Of SummerWhere: Cardiff 101 Main Street 2139 B Newcastle Avenue Cardiff-by-the-Sea, CA 92007                      Date and Time: Saturday, August 9, 2014 at 10 a.m What:Dog contests, Cost: FREE!!! Dog Days Of Summer It's that time of year again! Time to grab your leash and bring your best friend down to Cardiff's main street area for the funnest Dog event in Southern California. This is a great event for exercise (for both you and Fido) socializing with fellow dog lovers and just a whole bunch of FUN! You can enter your dog into any of the six dog contests.  There will be a Blessing of the Dogs by the Tibetan Meditation Center. You will find many custom dog products for sale as over 200 local vendors set up booths for the day, specialty pet product...