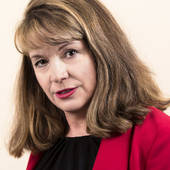 By KAREN SANCHEZ, ...Marketing your home like no one else will.
( Hamilton Landon Real Estate)
March 2011 Market Report for Home Sales in the Town of Apple Valley, CA   In March 2011, there are 103 home sales reported so far on VVAR.com. In March 2010, there were 115 homes sold as reported on VVAR.com    The average home sold was 1884 sq ft. it sold at  $63.71 a sq ft. at 96.33% of asking price.  The highest price home sold at $343,000. The lowest at $20,400. The median price was $109,250.   27 homes sold at asking, 50 under asking and 26 over asking.   57 homes were REO or bank owned that does not include 3 HUD homes and 1 home sold at auction. There were 8 short sales. 26 standard sales which did not include 7 flip houses. 1 home sold as a probate sale.   44 homes sold for cash. 32 had FHA loans 6   had VA loans. 20 had conventional loans 1 was private financing.   23 houses so...