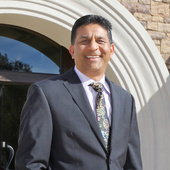 By Mahesh Mike Patel, Call Me And Consider It Done!
(First Team Real Estate)
Weekly Video Update September 25th 2012 The Summer Real Estate market has definately slowed down, a Bit! Partly because it is fall and there is the traditional slow down and partly due to low low inventory levels... not sure if  the market is waiting for election results. What you are hearing from the mainstream national media about Real Estate is only one small part of the story. For more information, please visit my Video Newsletter, the link just follows:http://realtytimes.com/REUv/MaheshMikePatelThis Video Newsletter is loaded with up to date Real Estate News and Advice. Some of its features include:Current Real Estate News, Interest Rates, Mortgage Advice, Question & Answers and much more. It is Real Time and this report changes weekly. If you considering selling or buying, or just...