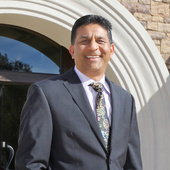 By Mahesh Mike Patel, Call Me And Consider It Done!
(First Team Real Estate)
Home Prices are going up. How we can tell... By now most of the buyers and sellers know that homes are going up. They went up about 5% nationwide in 2012 and they are expected to rise again by about 5% in 2013. Of course, the numbers will vary by regions, but this is an approximate national average. I can tell that prices are going up by the fact that interest rates are still at historic lows, there is a shortage of inventory, the buyers have become impatient after waiting for long time to see the prices finally leveling off and many buyers have been saving up for the down payments! All this indicate the pent up demand for homes and thus adding to the price increase. I would say that prices will keep rising for the next few years and we may even catch up to the 2006 levels sooner that w...