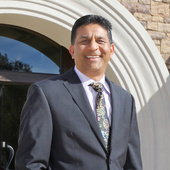 By Mahesh Mike Patel, Call Me And Consider It Done!
(First Team Real Estate)
Homeowners: Fast Fixes For Household Sounds If you've heard knocking, creaking, gurgling or scratching sounds in your house, this information is for you.  These noises can occur in homes of all ages, and they're usually easy to fix. We work by referrals and so if you or someone you know needs a referral to a handyman or contractor or pest control or plumber etc, feel free to contact us.  We work with great professionals regularly and will be happy to connect you to one. We also have access to all the current homes for sale in the area. Feel free to see homes at  http://www.myareahomesforsale.com/search/  or if you are interested in finding the value of your home, you can find it here: http://www.myareahomesforsale.com/sell/ Courtesy of MikePatel.com  714-470-8600   Mike@MikePatel.com Ca...