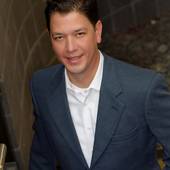 By Mark Organek, It's not a game, it's your life.
(And the United States of America)
Tucson Area Wholesale Properties Homes Update 2015.12.23 - Wholesale Homes Opportunities in Tucson Arizona and Winterhaven Video of Christmas Lights for year 66.To be added to the Tucson Arizona or Phoenix AZ wholesale property notification list for investors click this link.  We are down to having 8 Tucson Area Wholesale Homes opportunities available from the nine we could have offered yesterday.  One of the specialty homes that are available offers up an incredible bonus.  For $95,000 you can own an investment property in Tucson Arizona that needs about $35,000.00 in repairs/remodel but it should rent for about $1,050.00-$1,100.00/month.  With the market doing what it is doing you can enjoy a great cap rate on this property and with a little sweat equity, you can rest assured that the...