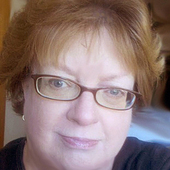 By Leslie Prest, Owner, Assoc. Broker, Prest Realty, Payson,
(Leslie Prest, Prest Realty, Sales and Rentals in Payson, AZ)
Hi From Payson Hi, from Payson, Arizona. Inventory of homes for sale is definately climbing in Payson. I checked listings (residential- any kind) added in Payson proper for each month of 2007. January added 42, February added 37, March 81, April 88, and there are already 19 new listings in May. (Notice a trend here?). There are now, including homes that went on the market prior to 2007, over 400 active listings in Payson. By contrast, a grand total of 115 properties have sold in Payson in 2007. The average price for the active listings (this is in Payson, any homes- mobile, manufactured, site-built, condo, etc.) is currently slightly over $180,000, but not very many listings are coming up new under $200,000. The average for SOLD properties for 2007 is nearly $250,000. Higher end propert...