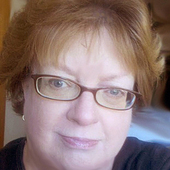 By Leslie Prest, Owner, Assoc. Broker, Prest Realty, Payson,
(Leslie Prest, Prest Realty, Sales and Rentals in Payson, AZ)
This is April Fool's Day, but I'm not making a joke. Instead, I'm risking looking the fool by sticking my neck out and making a prediction. My husband tells people he broke his crystal ball a long time ago. We've been telling Sellers that we THINK the market isn't going to get much better until MAYBE Summer 2009. But I'm hearing things on the internet, on TV, at continuing education classes, from prospective tenants, from Sellers. I think things are going to change some here this Summer. A little background: We own and operate our own office in Payson, Arizona. Payson, for the majority of people who don't know where it is, is a small town (around 16,000 or so population) about 90 miles North of the Phoenix area. It is also 5,000 feet UP in elevation, so it is clearer, cleaner, cooler, ...