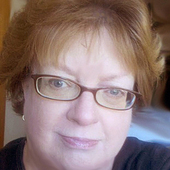 By Leslie Prest, Owner, Assoc. Broker, Prest Realty, Payson,
(Leslie Prest, Prest Realty, Sales and Rentals in Payson, AZ)
  Ahh, the last warm days! Come out and enjoy them at the last community Flea Market of the year. It is held at the Presbyterian Church parking lot on West Main Street, Saturday the 17th from 8 am till noon.     You never know what you may find. In addition to second hand items, there are often various crafts, some real antiques; and at this one I think there will probably be some Farmer's Market vendors since the Market closed the end of September. You might look for some baked goods and jams and jellies.  Payson weather is gorgeous just now. Nights are chilly, so mornings are cool. I figure by noon it will be around 80, though.     I'm planning on coming to sell tomato preserves (the last of my harvest) and maybe some herbs and flowers. I will also be clearancing some candles left fr...