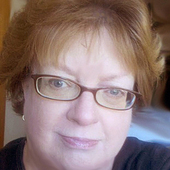 By Leslie Prest, Owner, Assoc. Broker, Prest Realty, Payson,
(Leslie Prest, Prest Realty, Sales and Rentals in Payson, AZ)
We get many calls and emails every week from Owners of homes in the Payson area. We find ourselves answering the same questions many times. Here are a few which I answered several times this week: Can you rent my furnished home? No. We don't handle furnished rentals. Why, you ask?1) It would involve very detailed inventories and get very expensive for the Owner, as we couldn't "donate" our time, it would also invite disputes between Owner and tenant.2) A tenant is not as likely to "fly by night" and leave owing you if they have to move their furniture out.3) Most "good" tenants will have their own furniture, will WANT to use their own furniture, and won't want your things. Can you rent my house for a) weekends b) a week or two c) a month? No. We don't handle short term rentals. Why not?...