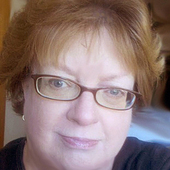 By Leslie Prest, Owner, Assoc. Broker, Prest Realty, Payson,
(Leslie Prest, Prest Realty, Sales and Rentals in Payson, AZ)
There are a variety of condos and townhouses for sale in Payson, AZ,at a fairly wide range of amenities and of prices. Some of the representative developments are listed below: 300 W. Frontier Condos- These are definitely lower-end. We manage several units for an Owner. There are many units there which are rented out like apartments. Other units are Owner-occupied. There are 42 units total. They WERE apartments, originally, but were converted to private condominiums a few years ago. There is a laundry room with coin-op washers and dryers which is maintained by the HOA. The prices for these are lower than the other condominiums for sale in Payson. The ones we have listed are $29,000 for a one bedroom, and $33,000 for a two bedroom.     Mountain View Manor- These are the condos by the Gre...