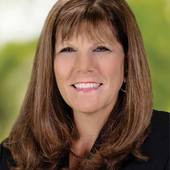 By Lori Dee Doerfler, Helping NEGOTIATE through the real estate noise!
(Realty ONE Group, Mountain Desert)
Most people agree that homeownership rules! When asked, people say they want a home they can call their own, to raise their family, share with their friends and to feel safe and secure. It also accounts for the majority of most people's net worth. These rules can help protect your investment and make homeownership more enjoyable. Don't overpay for your home Maintain your home's condition Minimize your assessed value to lower property taxes Make extra principal contributions to save interest and build equity Validate the insured value of improvements and contents Stay current on surrounding property values Make mortgage interest payments deductible Invest in capital improvements that increase market value Don't over-improve the neighborhood Keep records of capital improvements and other ...