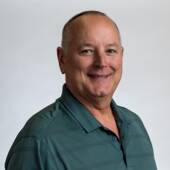 By Paul Guenther, The Extra Mile Is Part Of My Regular Route!
(Empire Title Agency)
July 21-27  l   Phoenix Region Baseball For All Nationals 2022Bell Bank Park, Mesa  MapThrough Sun. 7/24, times vary East Phoenix Area Movie TimesRoadhouse Cinemas-ScottsdaleHarkins Theatres - Arizona Always Patsy ClineThe Phoenix Theatre Company  mapFri 7/22 - Sun 7/24, times vary Cowboy at the DesertCaballeros Western MuseumSat, 7/23, 11am–3pm  map The Lumineers - BRIGHTSIDE World TourGila River Arena  mapTue, 7/26, 7-11pm Saturday Sippin' & Live MusicWinery 101, Peoria   mapSat. 7/23, 5-7pm Candlelight Concert presented by FeverButterfly Wonderland, Scottsdale  MapFri. 7/22, 7pm & 9pm Gabriel Bey & FriendsChandler Center for the Arts  MapFri. 7/22, 7:30pm Encanto: The Sing Along Film ConcertAk-Chin Pavilion, Phoenix  MapSat. 7/23, 7:30pm Mirage Summer Music Series: Qais EssarPiper R...