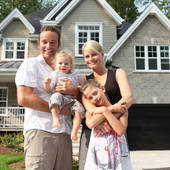 By Samuel John, We give you daily about real estate market.
(Daily Real Estate Update)
 When remodelling your house, the bathroom is one area that often is a priority, up there with the kitchen. As a result, homeowners can find it challenging to choose between having a bath, installing showers or both. This guide outlines five factors you should consider before deciding on having a bath or showers in your bathroom. CostsYou may have the space for a bathtub in your bathroom, but can you cover the cost? When comparing the monetary prices of both options without using your budget as a reference point, it may be hard to tell if one option is more expensive than the other. For example, small shower enclosures cost between $50-$300, while bathtubs cost between $200-$1000. Therefore, the option you pick is dependent on how much money you are willing to put into remodelling your ...