ZEBAIDA GROUP @Keller Williams Realty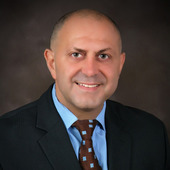 Real Estate Agent
ZEBAIDA GROUP @Keller Williams Realty
Short Hills, NJ

—

Keller Williams

Keller Williams Realty Inc.
Short Hills, Livingston, Millburn, Maplewood, South Orange, West Orange, Summit, Chatham, Glen Ridge, Montclair, Morristown
Mendham, Madison, Berkeley Heights, Springfield, Essex Fells, Westfields, New Jersey
Livingston , NJ 07039
---
Celebrating 15 years of helping buyers and sellers achieve their goals! And over 300 families celebrating their MOVE anniversary with us!
Get to know ZEBAIDA GROUP @Keller Williams Realty
All Real Estate Agencies are alike...all Real Estate Agents are not. Since 2001, Home Buyers and Sellers have trusted The Zebaida Group to provide professional excellence in their  transactions. The Zebaida Group sets itself apart by taking a  Consultative Approach to a client relationship, while most other realtors take the "Sales Approach."  The Zebaida group has developed and mastered the art of a Needs Analysis with clients. Through the process we discover what is important to our clients. We look at thier goals, dreams, and expectations so we can deliver from their perspective...an outstanding experience.     
Robert and Marlisa Zebaida,founders of the Zebaida Group, are successful entreprenuers and bring their personal business experience to every client relationship.
 For sellers, the Zebaida Group is known for their highly effective marketing strategies cutting edge negotiating skills, pricing and problem solving. Statistics show that they get sellers almost 100% of ask price.
For Buyers: Specializing in Short Hills, Millburn, Summit, Livingston, Maplewood, South Orange and Montclair the Zebaida Group is comitted to bringing clients insight and information not available to the general public. Through Buyer Agency, we provide information that gives our clients a competitive advantage allowing them to make strategic decisions in buying a home.  
Our reputation is impeccable with other professionals in the industry, this gives our clients another competitive advantage.  Agents from other companies look forward to working  with us in a real estate transaction.  They know they can count on us for integrity and professionalism. 
Here is what they say about us: Go to www.zebaidagroup.com, click on TESTIMONIALS.
Need information on schools or a Community: Go to www.zebaidagroup.com, click on MARKET INSIDER
ZEBAIDA GROUP @Keller Williams Realty's Blog Posts
Home Buying
–

over 7 years ago
Home Buying
–

over 7 years ago
Home Buying
–

over 7 years ago
Home Buying
–

over 7 years ago
If you've been thinking about selling, now is the time!
Certifications
Robert runs the Listing Division, Investor and Luxury Division of the Zebaida Group. Robert brings a consultants perspective to the group. He has a proven track record in real estate sales, builder and investor consulting, and Fix/Flip homes. 
Robert has achieved success through extensive training and coaching. He is often asked to lead seminars to teach agents the real estate business. He is has an impeccable reputation in the industry and is known to get the job done through his logical, strategic and steady approach. Robert has lead the team to achieve 'Highest Sales Volume Yearly' in the office two years consecutively.
Marlisa runs the Buyer Division and manages the team. From 2000-2007 Marlisa was with Weichert Realtors, Short Hills where she achieved awards for being in the top 1% in Sales Volume.  From 2007-2012 Marlisa was the CEO of 2 start up Keller Williams Brokerages.. She has a proven track record in building successful businesses.  Her success is attributed to her talents in training, coaching and consulting. She has been acknowledged by Keller Williams Realty International as one of the top 15 KW CEO's out of 800 and under her leadership developed an award winning start up KW Brokerage in Ridgewood, NJ.   
Skills
MARKETING: ATTRACTING THE MOST AMOUNT OF BUYERS            
CONVERTING: BUYER LEADS TO APPOINTMENTS
COMMUNICATION: RESULTS ON A WEEKLY BASIS
NEGOTIATION: USE SKILL, EXPERIENCE AND STRATEGY TO NET YOU THE MOST AMOUNT OF MONEY
KEEPING THE DEAL TOGETHER: BULLETPROOF THE TRANSACTION
CONCIERGE LEVEL SERVICE: DIRECT AND PROVIDE CONCEIRGE LEVEL SERVICE 
Testimonials for ZEBAIDA GROUP @Keller Williams Realty
Susan Wovsaniker

01/15/2013

This letter is to commend Robert Zebaida on a job well done. He represented me in the sale of my townhouse which just closed in May 2012. It wasn't an easy sale. Due to the poor market conditions I had to sell it for almost half of what I paid for it in 2005, thereby forcing me to short sale it. I had listed it prior to hiring Robert through an agent out of Maplewood, NJ and when it didn't sell (the realtor literally did nothing for me!) I interviewed and hired Robert. I immediately trusted him and felt that he was the person for me, that if anyone could sell my house that it was him. From the time Robert took my contract he feverishly looked for a buyer for my (beautiful) townhouse. He found one quickly and worked hard to get to contract and bring that to the bank. After 3 months we lost the buyer due to the bank's dragging their feet, and the buyers walked away. It was right before Christmas and the buyers got tired of waiting. Within no time (a couple of weeks) Robert found another set of buyers who eventually bought my house. At no time did Robert ever drag his feet. To the contrary, he worked hard throughout the whole process to finally see it to completion, thereby making everyone happy. He made the process as easy as possible and I really appreciate that! It wasn't an easy thing for me to be forced to sell my house, and to short sell it and walk away without anything was difficult. However, Robert's prowess as a real estate professional helped me see it through with a smile, literally! (Additionally, he recommended a short sale attorney, Richard Citron, who, along with his paralegal, Jennifer, were amazing to work with.) I will do whatever I can to recommend Robert Zebaida and Keller Williams Livingston to any one I come across who is interested in buying or selling a home. His unique display of professionalism and friendly manner is highly admirable! I have bought and sold 3 houses in the area over the last 20 years and have met and dealt with many real estate agents. In the real estate community I have yet to come across someone as astute as him!


As a first-time home buyer, I learned a lot from Robert's consultation and education. Robert is very responsive and helpful before and after I bought my very first house. I am very impressed by Robert's professional.

Howard & Melinda Silverman

06/06/2012

"Robert Zebaida listed and sold our home for us. Roberts's understanding and knowledge enabled him to guide us through this process. Throughout the experience we found Robert to be excellent in helping to manage our expectations, handling negotiations, preparing us in advance to avoid some pitfalls, and overall management of the sales process. I would recommend Robert Zebaida to anyone that is buying or selling their home. He is truly a consummate professional.

Kelly A. Frayer | Financial Services Group

06/02/2012

Our experience with Rob was nothing short of exceptional. He allowed my husband and I to find a house at our own pace, in our price range, with the characteristics that we desired. He remained an essential resource throughout the house buying process by providing both an informed opinion and guidance as to bidding, inspections and attorney review expectations. We are indebted to Rob for all of his assistance and would absolutely recommend him to our friends and family.

Jodi & Michael Stacey

05/08/2012

Thanks so much for a delightful experience in purchasing our new home! Michael and I were first time buyers as you know, and you made the process ever so easy going as well as comfortable for us! I will always be gracious of the time you spent with us and care you gave towards our investment! You didn't do it just for your financial gain you did it for us as a loyal friend and realtor and because you care for what you do and how you do it!!! I would most recommend you to anyone I know in the future when they are in need of purchasing a home! Then experience was fulfilling to us and we appreciate the care and concern you had toward our family!!!

Robert was tremendously helpful when I made my first purchase as a real estate investor. The property was exactly what I was looking for and he made it easy to invest. I was new to the concept of real estate investment so I had far more questions than the average investor. Robert was more supportive than I would have expected and never made me feel like my questions were stupid or redundant. He was prompt with return calls and his responses always answered my questions and those he anticipated would come next. Robert took the time to teach me rather than just try to sell to me.

He owns his own rental properties and explained to me how it works though his experience as a real estate investor, giving me the confidence that I could purchase a property and have tenants to put in it. His knowledge of the local market and his key contacts in the community helped me to close the deal on the property in a very efficient way and time. I am absolutely thrilled with the rental property that he found for me and, of course, the positive cash flow does not hurt! I am sure we will do more deals together in the future!


Scott & Patty Dellosso

01/20/2012

When deciding to sell our home, Robert Zebaida, turned out to be the best choice we could have made. We started out with another realtor with no success. Robert came to us after we decided not to renew with our first realtor. This turned out to be the decision that we should have started with. Sometimes I wanted to give up. I never thought we would find a buyer. Robert never gave up. He was always reachable. Always dedicated. Always there when you needed a question answered. Finally...a buyer for our home. Extremely smooth and quick closing. When we decide to purchase another home, there will only be ONE choice for realtor....Robert Zebaida at Keller Williams in Livingston, NJ. Thank you Robert!

Gerry Libretti

11/21/2011

Robert, you are a consummate professional. When we first met I was impressed by your demeanor and understanding. Even though I did not put you on the top of my list of the realtors I had interviewed, your subsequent calls and our discussions convinced me to sign on with you. It was a great decision on my part. You put us at ease and engendered a confidence. Best of all, you took away the pressures of the sale transaction. Even when I vented at you when we discussed the inspection report, you calmly said, "but Gerry, this is a good report". Thank you so much for your knowledge and assistance. You are tops.

We cannot imagine buying a house without Robert. When we first began looking, Robert went out of his way to take care of so many of the small details in order to help us out. He made what could have been a very stressful time of our lives one of the smoothest transitions. Robert Zebaida is the real estate agent to use.

David and Melissa Cohen

07/24/2010

I would like to thank you for your commitment to helping us purchase our new home in Livingston. We feel you were dedicated to our needs, and worked in a very professional manor. We are very pleased with our experience with Keller Williams, and with you, Mr. Zebaida and would be happy to recommend you to anyone else in need of purchasing a new home.
Introducing a fresh new look for your Profile.
Click the 'Edit Profile' button below to enter 'Edit Mode' and continue the tour.