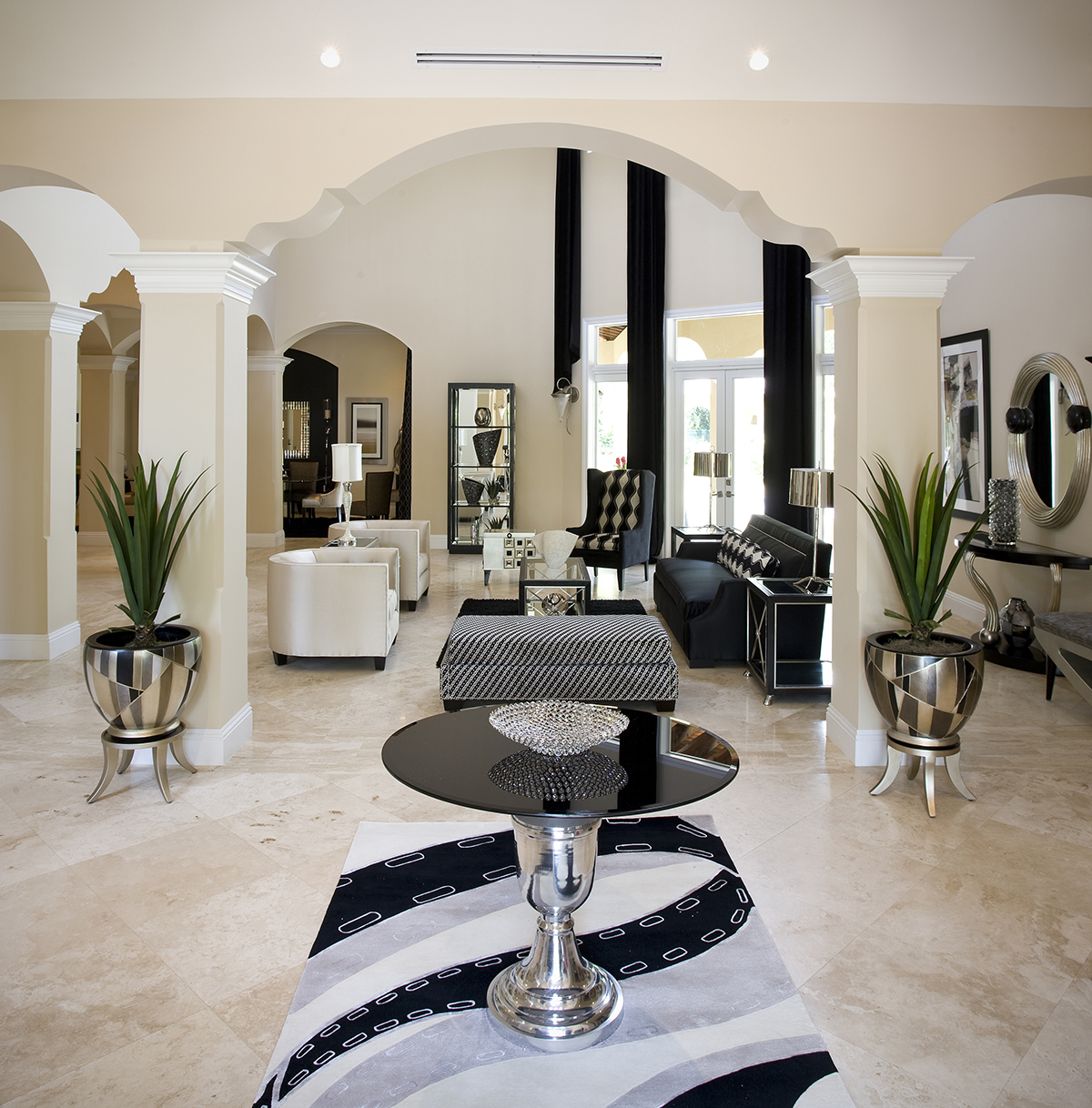 Get to Know Virgie Vincent
Virgie Vincent is an entrepreneur and real estate agent whose work in luxury homes, business, and finance set an example for just how diverse a lifestyle brand can be.
Virgie is more than a name or a person. As a 25-year veteran in the real estate and financial fields, Virgie Vincent and her brand, Vergee Interior Designs, have been recognized as one of the top women-owned businesses in the United States. Why? She can take care of her clients from start to finish.
With experience in all aspects of the buying and selling process in real estate -- from listing, to staging, to selling, to financing, and finally decorating and designing -- Virgie's jack-of-all-trades skills make her an invaluable asset to any client who hires her. Currently, there are three core businesses which fall under the Virgie Vincent brand; Vergee Interior Design, California Realtor, and the Veblen Group. Each brand encompasses Virgie's meticulous attention to detail, high-end products, top-notch service, and excellent results. When asked about her work ethic, Virgie Vincent says "I guarantee meticulous attention to detail, an offering of high-end products, top-notch service from my team and I, and exquisite results."
Her driven work ethic certainly shows through the dozens of beautiful photos in her portfolio. From intricate details of elegant master bedroom decor to the crisp and clean settings of her modern and glam collections, Virgie Vincent and her brand have all the bases covered when it comes to luxury interior design, where only the best of the best is accepted.
Virgie became a licensed realtor in California in 1989 and co-founded her firm, Vergee Interior Design, in 1998. She has worked with high-profile clients, politicians, celebrities, and athletes. Most recently, she's worked on designing a home for Demetrius Shipp, Jr., the actor who played Tupac Shakur in his biopic, "All Eyez On Me." Her award-winning designs have also appeared in the MTV series "Cribs" and Platinum Life and Coast magazines. She is the author of "Casual Elegant Living" and was selected as one of the Distinguished Women for four consecutive years.
Based in Newport Beach, California, Virgie designs, stages, and sells a plethora of homes in the area. The area is quite popular, as the upscale shops are attractions unto themselves. Shoppers find everything from luxury shopping malls to a bargain hunter's paradise. Specialty shops are scattered throughout the neighborhoods of Newport Beach, including Crystal Cove, Balboa Village, Corona del Mar, Balboa Island, Newport Coast and Mariner's Mile.
Virgie Vincent is a member of the Professional Women California Board of Realtors, National Realtors Association Beverly Hills/Greater Los Angeles, Orange County Association of Realtors, Interior Design Society, International Interior Design Association, International Furnishings and Design Associations, and Real Estate Staging Association.
Virgie Vincent Interior Design
Virgie Vincent is a luxury interior designer and real estate agent based in California. Virgie's clientele ranges from celebrities and athletes to big movie sets. Her work has also been featured on MTV Cribs and in Platinum Life and Coast magazines. If you're looking for a luxury interior designer, Virgie Vincent is the right designer for you.
Awards
Top Women-Owned Businesses in America
Distinguished Women – four consecutive years.
Skills
Real Estate, Luxury Real Estate, Interior Design, Luxury Interior Design, Entrepreneurship, Leadership
format_quote
Virgie Vincent is a licensed real estate agent in California. She is also an interior designer.