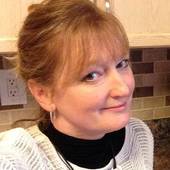 Real Estate Sales Representative
Vicky Chrisner
Leesburg, VA

—

Fieldstone Real Estate
Content coming soon - please visit www.vickychrisner.com for more information
Get to know Vicky Chrisner
Northern Virginia has always been my home.  I can't imagine a better place to live, with all four seasons being so beautiful.  The area is so rich in culture and history, and the local economic climate is so solid  - especially in comparison to the rest of the nation which can be so volital - that there is always opportunity here when there is far less elsewhere.   So, I have never left, and my husband and I have built our home and raised our family right here in the same area where we grew up.
Since 1991 I have made real estate my chosen profession.  In addition to having the pleasure to assist thousands of families find their new homes, I have extensive experience working with builders, developers, landlords and institutional real estate investors.  I have worked in nearly every aspect of the real estate industry, and understand both the emotional and financial investments that are involved in EVERY real estate transaction.
Over the years, I have had the opportunites to learn so much about identifying the unique qualities in every property that bring value, and then to identify the target buyer for that property.  Acting far less as the typical real estate agent, and far more like a real estate consultant, I work with my clients and customers to understand their goals, and their concerns.  With that information, I am able to propose creative solutions to bring a higher level of service than most agents can offer.  I strive to bring true value to every aspect of service, preventing and solving problems and working to meet your goals.
Vicky Chrisner's Blog Posts
Home Selling
–

almost 7 years ago
Home Selling
–

about 1 year ago
ActiveRain Community
–

about 8 years ago
Home Buying
–

over 8 years ago
Certifications
Please visit www.vickychrisner.com for more information on Chrisner Realty Investing Service's currently featured listings.
Testimonials for Vicky Chrisner
Christina Bulaong

01/10/2014

THANK YOU VICKI! You are a real PRO!!!! You got my home sold and kept me informed about every single detail… and get this folks, Im in Baghdad, Iraq!
Vicki, I am eternally grateful for your professionalism. Thank you for all you have done. Now I can officially start over this New Year.

Vicky Chrisner is the best realtor we have ever worked with (and we've worked with about 20 different agents buying and selling all over the country due to many job transfers).

When we moved here we were quite concerned about the cost and quality of the DC metro area housing and decided we really wouldn't be happy making do with what was readily available. We started thinking outside the box and a lender referred us to Vicky after we described our interest in finding something out of the ordinary.

I described our ideal property to Vicky in our first phone call never expecting to find something that met all the criteria and she said she thought she could help us. The first builder she brought us to had essentially all the right ingredients but we're careful (obsessive) shoppers and Vicky very patiently showed us EVERYTHING on the market (new and resale) in the northern half of Loudoun County in our price range. Now, we have just moved into a new home built by that first builder Vicky took us to and it has ALL the ideal features.

House hunting is never really easy and making choices involves an awful number of emotionally and technically challenging decisions. Vicky's tremendous understanding of the business, her professionalism, and amazing empathy were thoroughly tested as we worked our way though the process. There were quite a few hitches as we sought one or another customization and Vicky was a great help in working with the builder to stretch their standard designs. She actually made it all fun. More than anything her knowledge of the market and incredible common sense guided us to a very happy ending. We feel we were really well served and have met someone we'll consider a friend forever.

Overall A
Price A
Quality A
Responsiveness A
Punctuality A
Professionalism A

I first met Vicky and used her services when renting a house while going through a divorce. Vicky was very helpful lining up properties that would take pets and made sure that pets were welcome.

Soon after that I had to sell my house and Vicky recommended a short sale. She was on top of the whole process and did an excellent job getting us through the processes. She was always on top of things and knew what the next step was as well as what she had to do to move things along.

For several years Vicky was able to guide me through what I needed to do to become a home owner once again. Once again Vicky knew all the steps and was on top of what needed to be done for me to buy a house. we made it to closing with out any last minute problems and once again I became a happy home owner thanks to Vicky.

I have also recommended friends and co-workers to Vicky and all of them have been very pleased with her services. If you are selling, buying, or renting, you are not going to find a more knowledgeable real estate professional than Vicky.

Vicky is awesome!

We had to move to the VA Beach area suddenly in 2012 so we rented our house in Berryville to a wonderful family. Nine months later my husband was laid off and were ready to return home. Our tenants had no interest in moving out early so we decided to rent something in Leesburg, to be closer to family.

I had been keeping an eye on Zillow for months so I made a list of houses and started making preliminary calls. I think Vicky and I actually connected by mistake when I called about a house and the listing agent wasn't available. I'm so glad we did! Vicky wasn't like the other agents I had spoken to already. We had a great conversation even though the house I was calling about wouldn't accept a dog. I explained our situation and she explained how the rental market works in NoVa. She actually called me back the same day to answer a question when she said she would! After talking to her for just 10 minutes I felt like we were old friends.

When we got notice on June 5th that we had to be out of the house we were living in by July 1st (!), Vicky was the first one I called! She jumped into action and started getting info on every house that could possibly work for us. The next week I drove up (husband was still working) and she spent two whole days taking me around to look at houses. She even met me twice at a house I really liked so my kids and my parents could take a look.

By the end of the second day I was feeling discouraged. Everything was either too expensive or too small or too dirty. She was very helpful through the whole process and, with absolutely no pressure, she helped me work through the options. We parted ways in Purcellville and I told her I would call her later with our decision. As I headed back to Leesburg I couldn't stop thinking about a house in Berryville that I had been watching on Zillow for a while. I decided I couldn't make a decision without seeing it. I called Vicky, who was already back in Leesburg. She drove all the way out to Berryville, in the pouring rain, to show me the house that we ultimately decided to rent.

Vicky was very patient and helpful as we worked through our unusual financial situation to get the application ready. She was always on top of everything. I never had to worry that she had forgotten something or wasn't listening to me. She was always quick to get back to me and I really felt like she had our best interests in mind every step of the way. I'm sure whatever she made off of helping us rent this house was not worth the time (and gas!) it took... But we will definitely be calling her when we decide to sell our house and buy a new one!

Vicky recently helped us sell our home. We hired her after interviewing three agents.

Simply put, Vicky helped us avoid making mistakes that would have cost us many thousands of dollars.

First of all, her suggested list price was 25K higher than the next agent's. We ended up selling for even more than that!

Vicky hired a stager and photographer whose tips and tricks made our home look amazing in time for the listing and open house. We would never have thought of certain decorating tips to make that little house look a bit bigger.

We knew there was a non-urgent roof repair to be done prior to listing, and we were about to spend approx. $1400 to fix it but Vicky suggested we wait, disclose it as the contract addendum and see if the buyers would accept the roof as-is. They did! Money saved.

The buyers were concerned about an item in the home inspection report which had we hired the wrong contractor to evaluate further, would have been a conflict of interest.

Vicky helped us avoid that by bringing in an impartial structural engineer. We will never know if a contractor would have suggested costly repairs, but the structural engineer was able to rule out major issues, averting a contract crisis!

So yes, we love that she got us the most money for the house, but it was not just about the money. Vicky was always available by phone, email, or text, and very responsive to messages. Vicky had lots of thoughtful solutions to the various issues that come up throughout this whole process.

Vicky is an experienced and knowledgeable professional - not someone who is doing real estate in her spare time to earn easy commission. Vicky really works for it and we miss talking to her every day!

Vicky is a very knowledgeable and dedicated real estate partner for listing and selling properties, strategically. She resolved every issue that arose during the selling process and handled the entire process professionally and with conviction. The partnership was a true partnership of sharing ideas and mutually agreeing on the ultimate solutions to procure a sale within 4 days of listing in a very down real estate market. I have complete faith and trust in Vicky's ability to maximize value and efficiently manage time spent to create a pleasant experience for anybody engaging and conducting business with her!

We love our home and Vicky helped us find it. We wanted something special and different and Vicky listened to us, looked, found and showed us the perfect contemporary house. Vicky is very knowledgeable, and she was helpful and very pleasant to work with from the beginning, when we started looking at houses, until we purchased our dream home. Vicky showed us the house on time, because unmistakably she expected it would draw multiple bids, she made the right suggestions and prepared a great contract for the house. We highly recommend her.

We met Vicky a number of years ago when we were doing some research on how to sell our rental townhouse. Vicky walked us through every step of the process and did such a great job selling the house that I have felt comfortable sending friends and family her way. She is the ultimate professional and a great realtor!

Vicky was a rock for us to rely on throughout the process. There were so many points where I panicked and Vicky talked me down that I lost count. So many stressful points were just handled for us in the background and I never even had to worry about them (sometimes I'd realize there was something to be done and contact her only to find out it had been taken care of already)
Her estimate of how long we'd be on the market and for how much was spot-on, in large part due to the team of people she had assist us with staging and basic fixes.
She worked hard to find us places that not only fit our budget but matched our requirements and never tried to talk us into something she knew was outside our goals, despite a long period where no homes on the market matched what we wanted. "They do exist!" she told us, "just be patient!". Sure enough, about the time she predicted a half dozen homes popped up exactly within our range. And thanks to her guidance of when to sell and when to buy we managed to get in before the market exploded for the Summer.
So you want to buy or sell in the Loudoun area? I can't recommend Vicky enough

Vicky did a great job selling my home in 2006.

Looking back, there's no denying that the market was headed for a plunge, but in 2006 I didn't want to hear it. She was patient with me, but also honest. We adjusted the price, and had lots of showings but still no offers.

I also didn't want to "stage" my house - it seemed like a big unnecessary hassle. After about 45 days of trying it my way, Vicky said "If you really want to sell, we need to stage your home. It's not very big, but I can help you make it look bigger. Will you let me help you sell this house?" I reluctantly agreed.

Well, I left my house for a day and she and another gal came in and staged it. I was sure it would not make a difference, and I have some physical limitations, so I was also sure it would be impossible for me to live there comfortably once she moved everything. But I was surprised. The place looked great and she was very careful to make sure that I had no problem getting around. Before she left, she made me try out using the kitchen, bed, and bathrooms to be absolutely sure it wasn't going to be an issue.

She took new photos and went home to spend the evening and the next morning getting those pictures published and get ready for an open house for other agents the next day. I remained skeptical, but knew she was trying.

Would you know it? Someone showed up as she was setting up for the open house and I was leaving. They wanted to see the house.... and then they wanted to write a contract.

Vicky got me a full price offer with all the terms I needed! Wow. I should have listened to her sooner.

Not only do I recommend you CHOOSE Vicky Chrisner as your REALTOR I recommend you TRUST her to guide you, even if she sounds crazy to you. She really does know what she's doing. And she really does care, not just about getting the sale through, but about YOU and accomplishing all your goals.
Introducing a fresh new look for your Profile.
Click the 'Edit Profile' button below to enter 'Edit Mode' and continue the tour.