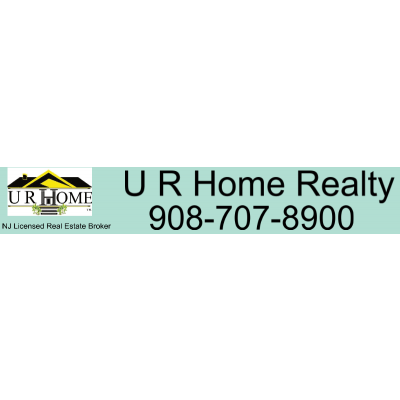 Get to Know U R Home Realty
Dave and Lisa started their business in 2005. They found that after 15+ years in Real Estate that they wanted to be more than just another Real Estate Office, They wanted to better serve Sellers, Buyers, Investors, Renters and get more into helping those with foreclosure issues .Dave and Lisa wanted control over advertising without having to wait for approvals or denials. They wanted a name that said more than who owned it, or ride their reputation on a corporate name. Dave and Lisa wanted a name that said Real Estate; they think U R Home says it all.

U R Home Realty likes to think of themselves as a family of Realtors rather than individuals working apart from the others. They work together in doing so are able to offer different views, opinions and facts about Real Estate.

Get the answers you deserve about buying, selling, renting and more. No question is too big or small. We here at U R Home feel you deserve it all.

At U R Home we believe in not just listing in the town our office is located in, we feel that by being familiar with most of New Jersey we're able to offer our clients a broader range of inventory & knowledge, sometimes moving a town over can mean a easier commute or lower monthly payments, maybe even a larger home for less. When you visit us at U R Home we'll give you greater access to New Jersey and your dreams.
Serving: Somerset, Hunterdon, Warren, Union, Middlesex, and Hudson Counties
Awards
Century 21 PNR Sales Leader of the Year award, 9 out 12 months Top Agent award year after year until 2005. In 2005 Lisa and Dave opened up U R Home Realty which is now A TRADEMARKED Company.
Testimonials taken from U R Home website, Linkedin,and other sites
12/30/2013
Testimonials: . Joe, New Jersey I think Lisa is a great estate agent. She does all the little things that other agents don't. Nancy S. Manville, New Jersey Thank You Dave and U R Home, because of you and your real estate knowledge I am happy to report that I love our new tenants you placed in my apartment. I am also very happy that you were able to help me save my multi family home which I was about to lose to foreclosure. Dave you are the Best, I look forward to listing my home with you next year when I'm ready for retirement. Thank you Thank and Thank you. Steve M., New Jersey U R Home Realty does make you feel like you are home. Jen Haderthauer, New Jersey Lisa sold my house after the others realtors couldn't. She said she could and she did! Thanks Kash G., New Jersey Project Director , Technore They both are wonderful people. One rarely come across such person. Very auuthentic, friendly, helpful and problem solving. They are very professional and goal oriented when it comes to work. Recommended over and over These recomendations have been copied from our website and other areas they are real testimonials.
format_quote
Serving the Central Jersey Area Live Chat on our Website. Follow us on www.urhomerealty.blogspot.com Expert Knowledge of the Somerset/Hunterdon/Middlesex county area