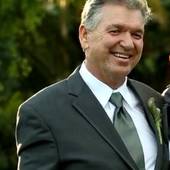 Industry Observer
Ty Richey
Investor in So. California comm. and residential
Menifee, CA

—

Ty Richey Construction Corp.
"I believe anything and everything is possible if you believe it and never stop working at it until it happens."
Get to know Ty Richey
I became a licensed CA general contractor in 1981 at 22 yrs. old. Doing this while working 10 yrs for another commercial G.C./Developer based out of SLC, Utah; as a rough, concrete and finish carpenter, a foreman, then project superintendent of multi-million $$$ projects at 22 yrs. old. Then in 1981 the Owner offered me the opportunity to open a one man branch office in So. Cal as a project manager/estimator/sales with the goal of and intent to growing the company from a $3M per year into a $25M per year company in the So. Cal market over a 3 year period.  Accomplished and loved it!  During this time I became one of three Vice President's with me being in charge of Sales/Estimating as well as 16% ownership.  The Sr. V.P. convinced the Owner to change the direction and focus of the company, wanting to build larger Public/government projects in So. Cal.  I was not in agreement of this new direction.  As we transformed and picked up some of those large high schools, etc., we parted on excellent terms as lifetime friends with an agreement that I would form Ty Richey Construction Corp. with a business plan to continue on with the same clients we had been performing for in the private sector.  In those first 20 years I wound up building/remodeling more than 200 LDS churches and facilities in So. California, as well as restaurants, hotel/motels, veterinarian clinic, movie theatres, industrial design/build concrete tilt-up structures as offices, warehouses, manufacturing, as well as several other denomination of churches; including former President Ronald Reagans church in the early '90's before he passed away... the Bel Air Presbyterian Church, and more during my career of 40 years thus far.
I enjoy golf very much... but my passions have been my 4 incredible daughters and their sports/activities as youths and now their famiies and careers as adults, Real Estate, Building and Construction, and most importanly, lol, a lifetime of riding dirt bikes and racing motocross!  ;) Having started riding dirtbikes at 7 yrs. old and experiencing such amazing memories of racing motocross as a 125cc expert representing my high school at the inaugural CA High School Motocross Championships held at the famous Los Angeles Coliseum in 1975 before the worlds best Professional motocrosser's that raced and competed in front of 90,000 fans... is something that was so incredible and amazing... an unforgettable memory for a 16 yr. old junior in high school!!!  
All of the above led me to... My vision, ambition and ultimate goal to complete a project that I have created, designed and have architectural plans and documents for, to become a reality... where all our youth can experience such a memory too!  Whether they race motocross, play baseball, football, soccer, volleyball, even outdoor basketball, or perhaps they sing, play musical instruments, have a band, perform comedy, perform incredible skate board riding and tricks, ride bicycle motocross or perform incredible tricks on bicycles or motorcycles,  you name it!  
The Stadium of Dreams will become the venue where their unforgettable memory/memories where they performed in front of their families, their friends and thousands of local residents cheered them on to greatness... or at the very least, extreme happiness and memories forever!  
The simplest description and intent of the venue is that it is similar to an NFL or MLB Stadium on a 1/2 to 3/4 scale depending on the need for the area, designed and intended for bringing local families and senior citizens together as their meeting place to enjoy and support their own families youth as well as ALL local youth that participate in AMATEUR sports, music, entertainment, etc.!  Have you ever noticed that college football draws more fans than professional football...?  Hopefully, the families and local fans will be similar and show more or just as much support to their local amateurs as they do their professional major league teams and professionals... that is, if they even have a Professional Stadium and Team near enough to their towns!  The Stadium of Dreams will primarily host local AMATEUR sporting and entertainment events by local residents and communities, junior colleges, jr. and high schools, as well as the occasional professional sporting events, concerts, motocross, rodeo, monster trucks, X-games, Harvest Crusade, and so on.  Basically, all the same type of events that the other Professional Stadiums have; but instead the local amateurs of those events are the primary focus while the professionals are the occasional events instead of the amateurs so that the Stadium is used as much as possible, with daily being the ultimate goal.  I am sure many, if not all of you have noticed how often your Professional Teams Stadiums sit unused the majority of the time, correct?  Many of you live in city's that pay taxes to cover the $$$Billion that your City leaders gave those teams to build that beautiful Stadium!  Yet, we the people, the residents only get to use it as a place to sit, spend mucho $$$ in concessions and watch professionals perform.  Don't get me wrong, I love doing that too, especially when the Stadium hosts the Professional Motocross or Supercross races...!  However, it is about time we have a similar professional stadium, professional setting, maybe in lieu of many high school fields and park fields, etc., so we that can support our local amateur athletes, performers and so on, all in a thouroughly enjoyable setting for the fans as well as the entertainers while encouraging them to become the greatest at their chosen passion!  
I have located several incredble locations for such a venue in world class cities.  All that is needed now is financing, and the world class city that wants to become the first to approve it and help make the world a better place!  ;)
God Bless you my friends,
Ty Richey
emxinoc@gmail.com   
Introducing a fresh new look for your Profile.
Click the 'Edit Profile' button below to enter 'Edit Mode' and continue the tour.