Victoria Carter Guaranteed Services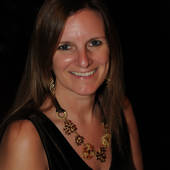 Real Estate Sales Representative
Victoria Carter Guaranteed Services
TwoMoveYou
Brighton, ON

—

TwoMoveYou Guaranteed Real Estate Brokered by Century 21 Percy Fulton Ltd., Brokerage
GUARANTEED Real Estate SERVICES! Century 21 Northumberland and Durham Region Realtors, Kirk Rickman & Victoria Carter, help you buy a home, sell a home, and invest in properties with ZERO Risk.
Get to know Victoria Carter Guaranteed Services
Hi everyone,  These are some of the features you get with us at www.TwoMoveYou.com 
We GUARANTEE that you will LOVE THE HOME YOU BUY OR WE'LL BUY IT BACK!
What do you get when you use Victoria Carter and Kirk Rickman, two Century 21 Realtors in the GTA?  
You get: 
FREE Full Time Personal Attention from 2 Realtors
FREE Staging Consultation
FREE Aggressive Advertising and Promotions
A Free, Professional Comparitive Market Analysis
FREE Personal Home Evaluation
Our New Listings Notification
FREE Added Bonuses for GTA Teachers and Union Workers 
What do Kirk Rickman and Victoria Carter have to offer that is different from other Realtors?
1.  Kirk and Victoria are Realtors with the most recognized Real Estate Brokerage in North America.  Century 21.
2.  Kirk and Victoria are affiliated with the #1 Realty Office in Canada.
3.  Kirk and Victoria work as a team so you benefit from the expertise of TWO people working 24/7 for you.
4.  Kirk and Victoria have much experience with buying, selling, staging, and renovating properties.
5.   Kirk and Victoria are hard-working, dedicated, motivated, personable, and organized.   
TwoMoveYou Realtors, Victoria and Kirk also GUARANTEE their services in writing.  
Love The Home You Buy Or We;ll Buy It Back! Guaranteed!  
Victoria Carter Guaranteed Services's Blog Posts
|
Real Estate Best Practices
–

3 days ago
Home Selling
–

3 days ago
Real Estate General Information
–

about 2 months ago
Real Estate Best Practices
–

4 months ago
Home Selling
–

11 months ago
Home Buying
–

3 months ago
Example Of How We List Your Home
Great Home In Whitby For Sale
Certifications
We know what you are thinking.  "Why should I give up 5% of the price of my home for someone to shuffle a couple of papers, unlock my door to a couple of people and sell my house?  That isn't exactly rocket science.  I can do that myself!"  
We understand why you would think that, but if you look at all of the facts first, maybe you would change your mind.  Read on...
#1.  Basically, a good realtor will follow a number of steps to get you the best price for your home.  The marketprice actually SETS the price for the house.  In other words, certain things need to be determined such as: What is a buyer typically paying for a house like yours in the area you live; and What is a bank willing to lend you for a mortgage?  It is way too easy for someone to get a whole lot LESS than what a home may be worth without being armed with all of the necessary information that a CMA can provide.  The expertise of a realtor will help you do everything right so that you get the full value that you deserve. 
We honestly and unemotionally discuss any necessary improvements or repairs that you need to do to your house before we even put it on the market.  We help you set your listing price by using a detailed CMA We help stage your house inside and out by giving you our consultation.  We list your house with the most powerful real estate search engine, MLS We arrange broker's open houses and network throughout our office to attract other Realtors who are representing serious buyers. We market your home through online listings, the newspaper, flyers and signs. We coordinate the showings on your house and provide a secure lockbox. We share our network of local tradespeople and other professionals to help you with the overall process of your sale. We review and discuss each offer on your house thoroughly to help you decide which is best for YOU. 
2.  A good realtor will know the value of your neighborhood and will understand what is needed for you to get full value out of your house. 
We review all of the relevant information about your neighborhood and provide to you the detailed data of the recent sales for your comparibles.  We provide information to potential buyers about the area of your home.  For example, we will be knowledgeable about the schools, shopping, and city council agendas for your area. 
3.  A good Realtor will keep you out of court!
We follow all of the legalities to get your home sold, and we do everything we can to keep you from living a legal nightmare.  Do you even realize how many legal issues are waiting to happen to those who try to sell their home themselves?  The smallest oversight could provide you not only with a lawsuit, but a huge financial loss valued at even more than you would have ever "saved" by doing it yourself. 
4.  A Realtor uses the powerful MLS tool.
A realtor has all the up-to-the-minute details of all the listings in your neighborhood. Realtors also call each other and promote your house to other sales people!  If you try to sell your own house, you will not be on the MLS system! Without the MLS, you won't attract many potential buyers.
5.  Buyers like to find bargains... Even on their houses.
Have you ever thought of paying a person who is selling their house themselves the full price?  Chances are, you automatically cut off 5% of the sale in your mind when you are thinking about your offer.  People look for bargains.  If you are selling yourself, you will definitely attract those buyers who want to purchase your house only if it is a deal. 
6.  A good Realtor schedules appointments for people to see your house.
You will be set up on our system that gives you advance warning of when a client is interested in coming to your home.  You will have time to straighten up your house and even leave for an hour while your potential buyers fall in love with your property.  If you sell your house yourself, you will find that ANY stranger will knock on your door at ANY time.  How is THAT for privacy?  Also, how safe is it to let that stranger into your house?  I certainly wouldn't want to do that. 
Victoria and Kirk are sincere professionals who are committed to YOU.  Our intention is to provide you with the best service and the best price for the sale or purchase of your home.  Please contact us to see how we can help you! 
Awards
Century 21 Silver Award
Century 21 Ruby Award
Century 21 Emerald Award
Century 21 Diamond Award
Skills
SRES Realtors
Experts for First Time Buyers
Experts for Home Listings
GUARANTEED Services in Writing.
Introducing a fresh new look for your Profile.
Click the 'Edit Profile' button below to enter 'Edit Mode' and continue the tour.