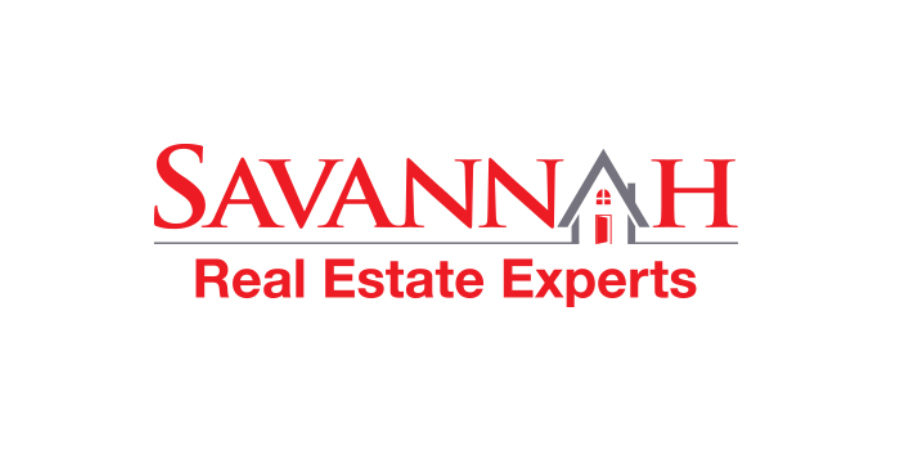 Get to Know Trey Swain - Your Savannah Real Estate Expert
As an agent who has been an expert in this local area for more than a decade, I bring a wealth of knowledge and expertise about buying and selling real estate in the Savannah, Pooler & Richmond Hill areas.  It's not the same everywhere, so you need someone you can trust for up-to-date information. I am eager to serve you. Here is a little about me.
Originally from the middle Georgia area and fresh out of the U.S. Army, I moved to Savannah in 2001 in pursuit of a career in business after taking a management position with a well-known national organization.  Since that time I have obtained my Bachelor of Science in Legal Studies, graduating Summa Cum Laude, and have taken advantage of a number of opportunities in sales and sales management positions in the Savannah area, all of which have taught me a great deal and helped make me very successful.
My combined experience has allowed me to develop into a confident, disciplined and reliable sales leader.  Savannah Real Estate Experts assists by providing a unique array of tools and technology that allow me to place all of my focus on my clients.  My past clients continuously tell me that I quickly make them feel comfortable and reassured during their selling and/or buying experience. This is evidenced by the amount of repeat and referral business that I receive, for which I am very grateful!
Josh and Lindsay W.
02/25/2015
"Trey Swain is great! He made my dream of owning a home a reality, and a complicated situation much less complicated and stressful. I will always be grateful for his knowledge and his patience."
Justin and Lindsay C.
01/28/2015
"Trey Swain was awesome! He made sure to take the time to accommodate our schedules and show us as many houses as we wanted. And he knew us so well that when we were about to choose one house he showed us a new build that we fell in love with!"
Laurie and Trent W.
01/08/2015
"Trey Swain was a fantastic agent! He was knowledgeable and on top of things, and was always very quick to get back to me when I had a question - which, in my experience, is rather rare for a real estate agent! If we ever buy or sell another home, we will definitely be using him, and I will recommend him highly to anyone I know who might be buying or selling. Thank you, Trey!"
Amanda L.
12/17/2014
"Trey Swain was an awesome Realtor! He helped us buy our house and didn't push anything we didn't want. If he was busy at the time that we wanted to look at something, he would send his associate, and he's easy to work with also! I'd definitely recommend them."
Aaron L.
12/17/2014
"Trey was patient and helped me find the perfect house. He is always kind and willing to help. By the time we found a house, it felt like Trey was family! There aren't many people out there with the ethics that he has."
Ricky and Wendy D.
12/09/2014
"After a roller coaster ride for over 4 years and two prior agents, short sales not falling through and full offers being rejected, house hunting was no longer an enjoyable experience. My wife continued to receive listings from Trey Swain without ever meeting face to face. We gave Trey a call entered the market again this past July and by September we closed on our first home. Trey is an excellent Real Estate Agent! He was a pleasure to work with!"
Chari S.
11/14/2014
"Trey Swain is such a pleasure to work with. He has a great personality and seems to love his job. We are currently working with Trey and so glad he is in my corner. Highly recommended!"
Christian and Mayumi
11/07/2014
"Trey Swain helped me purchase two homes in Savannah and he was a pleasure to work with!"
Pamela and Reggie D.
10/14/2014
"Trey Swain was wonderful. He made the entire process as smooth as possible. He was patient and very knowledgeable. He exhibited professionalism, honesty and respect throughout the entire process. He is amazing at what he does."
Brett L.
10/10/2014
"Trey Swain walked on water and showed the patience of Job with my wife and I. We were relocating from Vermont to Georgia. He made an insanely stressful period in our lives go as smooth as possible. Mr. Swain worked around our demanding schedules and made himself available around the clock. He helped steer us to the best insurance and mortgage companies. I have an employee relocating to the same area and without hesitation I steered him to Mr. Swain. You would be foolish to use any other company or Realtor."
Brian S.
10/02/2014
"Trey Swain is BY FAR the best agent I've used! This is the fourth home I've purchased and I will be recommending Trey to all my friends and family!"
Leo C.
09/22/2014
"Trey Swain helped me find the house of my dreams! He helped me with the whole process, to include the sale of 2 other properties. His professionalism and willingness to respond to questions or concerns was unmatched. I would recommend Trey to anyone looking for help with real estate!"
Nap S.
09/19/2014
"I don't know what I would do without Trey Swain! He guides you through each and every step of the way when selling or buying your home. He pays attention to your needs and is very eager to work with you. He knows what he's doing, and that's important. I'm so glad that we found Trey! If you are thinking of selling or buying a home, you won't be disappointed when you choose Trey as your Realtor!"
Mary W.
09/04/2014
"Trey Swain worked hard to get the deal done and I would recommend him to ANYONE!!!"
Summer S.
08/28/2014
"Trey Swain was very attentive to the type of house I was looking for and thanks to him, I found the perfect house!"
Alice J.
08/17/2014
"Trey was very savvy in using the latest technology, and very thorough in all of his research and communications with me. He knows the Savannah market extremely well! It was a pleasure to work with him from the first contact to closing and beyond... I will be sure to recommend him to my colleagues and friends!"
Rich A.
08/15/2014
"He went above and beyond any real estate agent we have ever worked with!"
Greg W.
08/15/2014
"Trey was tireless during this trying process! I have complete faith in his abilities and would recommend him to anyone buying or selling any size property!"
James and Edie
08/14/2014
"Trey is professional, timely and detailed in providing exceptional service to not only his prospective clients, but to his clients that have closed and still have concerns! He is the first string in our DREAM TEAM and he made our dreams of home ownership come true!!
Brandi and Mike
08/12/2014
"As soon as we decided to move to Savannah we started speaking to realtors. The first time I spoke to Trey on the phone, I knew he was the one we wanted to work with. We were first time home buyers and Trey took the time to explain the process and the Savannah market. There was a comfort level right from the beginning. Not only was Trey patient, understanding and knowledgeable but anytime you needed to reach him you could count on a quick response. This is key in the Savannah home buyers market as properties turnaround quickly. Beside the fact that Trey is a great agent, he is more importantly just an honest, great guy. I'm typing this now from our new home and just wanted to say...thanks for everything."
Kurt O.
08/05/2014
"Trey went out of his way at every stage to provide us with the best possible advice and help and to ensure that our best interests were always served."
William L.
08/05/2014
"A smart, knowledgeable and helpful agent. Easy-going personality and a tireless energy to get the job done. Trey and his assistant, Stephen Kendricks are to be commended for their commitment and trustworthiness."
Debbi C.
08/04/2014
"Trey, was not only interested in selling me a home, he was interested in me, so he could find me the perfect home in just the right area to fit my needs and fit me personally. A great man with a personality to match!"
The Witcher Family
07/19/2014
"It has been a great experience working with Trey. He is a great person, very respectful, kind and willing to help at all times. Very very good at his job. We would always call him if we need to sell a house. Very happy client!"
Hugh and Dawn
07/14/2014
"Trey worked with us remotely to find the perfect home. He was able to deliver the house of our dreams, literally in less than one 8 hour day, and one home tour to look at locations. We were just moving to the area, and he was able to find a perfect location for us to put down roots."
Andy, Eli, and Toby
06/03/2014
"Not once did he say 'I can not'. He was always available and he was quick to help."
The Hunter Family
04/29/2014
"Trey is a very professional and personable Realtor. Our home purchase was a very complicated and unusual transaction, but Trey was there to ensure our confidence that the sale would go through. I highly recommend Trey to my friends and will use him in any future real estate transactions."
The Bellows Family
04/23/2014
"Trey turned the home buying experience from a frightening unknown to a comfortable known. He was as friendly and cordial on the tenth house we looked at as he was on the first. I would by a house again from Trey."
Joan W.
08/15/2013
"Looking for a realtor was very frustrating until I actually heard back from Trey; he was reliable about responding to my calls quickly and was very helpful! "Fantastic" is the only word to describe my experience, from the length of time it took to find my property to my satisfaction with the services he and his team provided. Everything went great and I couldn't have asked for a better team!"
Anita C.
06/30/2013
"I lived in Miami and was searching for a home in Savannah on different websites. I registered on the *SavannahHomesNow.com* website and Trey Swain followed-up with me almost immediately. During our search, while I was in another state, Trey became like my own son. He is the "Real Deal". We found a few different homes and Trey worked with my brother, who resides in Savannah, checking each one out. He went above and beyond by picking my mother and me up for the closing, as well as helping with the taxes. I couldn't have gotten a better deal or person to work with. I trusted Trey very much and even bought my home online without seeing it first! I recommend Trey to anyone and everyone!"