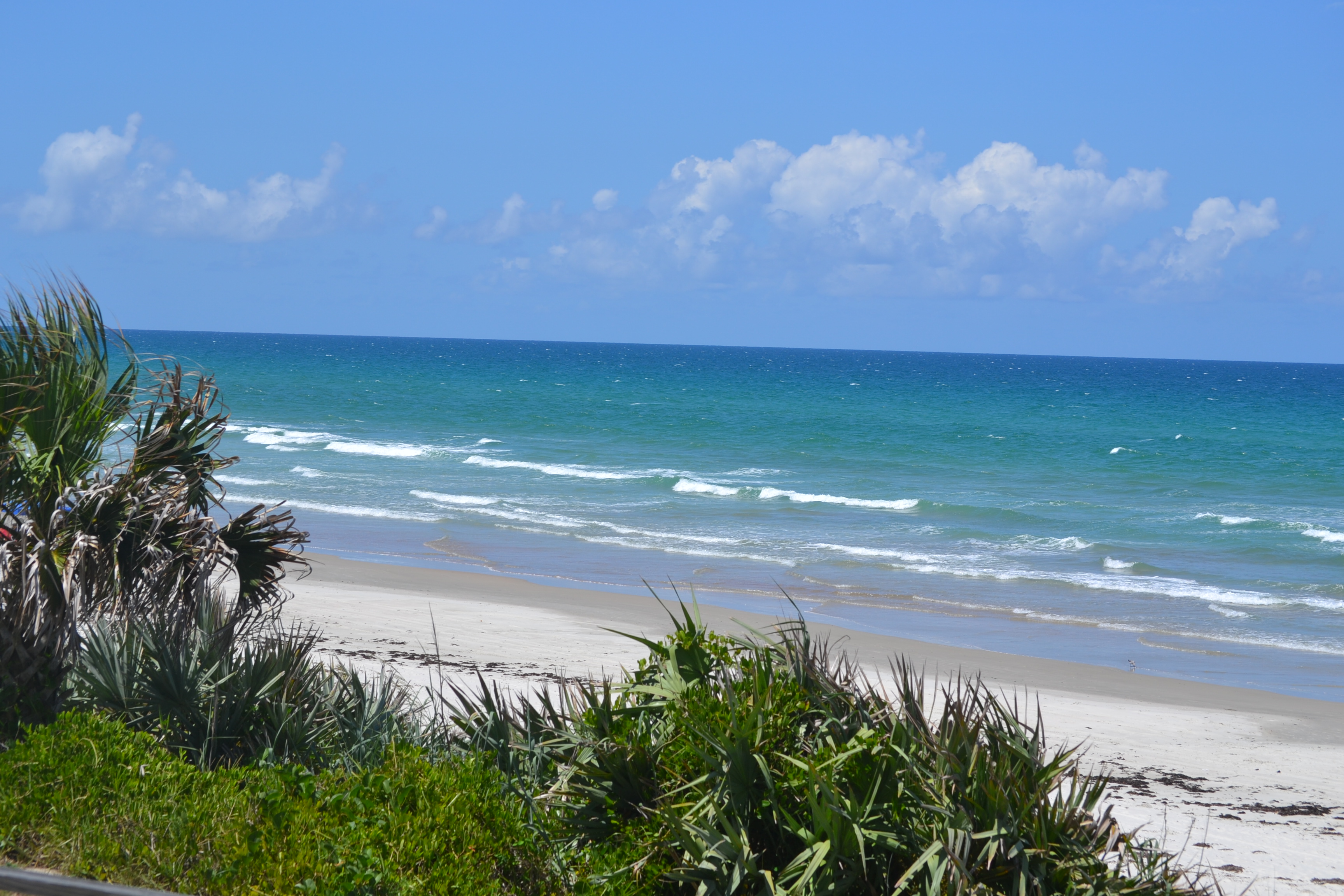 Real Estate Agent

TONY & DONNA GOUDIE

"OUR SUCCESS IS BUILT ON A TRADITION OF TRUST"

location_on Port Orange, FL


Independent Brokerage

Gaff's Realty SL3254790

web TONY GOUDIE's (tony56g) Blog
Get to Know TONY & DONNA GOUDIE
After 20+ Years In the Nursing Profession;  Donna retired and chose to pursue a career in Real Estate. One of the many skills she brought to Real Estate is the ability to listen and understand the needs of people. A mother of 4 daughters and 6 grandchildren, she is constantly honing her skills in real estate and often takes courses at the local board of realtors.
In 2013, Donna & Tony were the #2 producers for the year out of 100 agents. They moved to Florida in 1994 and know this area well.
swimlab56
09/17/2014
Both Donna and Tony were very patient with my searches, and were very responsive with when I wished to see properties. I was very impressed with the knowledge and helpfulness with information on property values and possible issues with prospective properties and the remedies. The follow up with the closing process was great, especially with closings being somewhat stressful.
user02758961 Vonneta
08/23/2014
They were amazing!!!! I instantly liked Donna's sincerity and drive. She was always available and walked me through to the finish line. I recommend Donna and Tony, the realty dynamic duo anyone. They get that job done.
user1461169 J&J
08/12/2014
Complete professional. Extremely attentive and knowledgeable in all aspects of the house buying process. Tony explained everything in great detail, answered all of our questions and made us feel at ease. He copied us on all emails and called whenever he had any updates. I would absolutely recommend him to anyone looking buy or sell a house. Since this was our first home we were buying we always had questions and Tony made the entire process a complete breeze. I loved being able to email him homes that I was interested in and hearing a response back within minutes. I've never met a more hardworking, trusting realtor as I found in Tony.
youdo2
08/08/2014
08/30/2014 - youdo2 Sold a Condo home in 2014 for approximately $150K in Port Orange, FL. We had intended to interview 3 real estate agents before we listed our property. However, Tony was the first and he impressed us so much with his in depth analysis of the proper price point to list at and thorough knowledge of the area that we decided to make him our agent. He followed through keeping us up to date and was very responsive whenever we had a question or concern. We highly recommend Tony to anyone who wants an honest and dedicated person to represent them. Yes, we would call him first for any future real estate needs.
- nitespy1
07/14/2014
I had been searching for my first home for a hand full of years, and had gone through a couple of different realtors during that search. I eventually reached a point where the search for a home was no longer a leisure, but suddenly a necessity, which is when I was introduced to Tony and Donna. I was pressed for time, but still had several key elements that I absolutely HAD to have in a home before I'd be willing to make a purchase. Needless to say, that made me a bit of a tough customer at times. Tony and Donna both understood why I wanted what I did, and were always straight forward and honest with me about where we stood. Their patience with me during the 'heat of battle' so to speak, was simply beyond measure. I attribute their helping (and caring)hands to the fact that I found a house that met my standards and was within my realm of capabilities, and can't thank them enough. By the time it was all said and done, I didn't feel like I had realtors, but rather family, and even with the purchase having been made, I still fully intend to keep them around as just that...family. Whether you're easy to please, or a picky customer like me, I can't recommend them enough.
user98650207mb
06/19/2014
She sold my house so fast! Then when we were ready to buy she found us the perfect place. :) we had a few snags in the closing process but Donna and Tony worked diligently to resolve them with the lender and seller.
bobaparis
06/17/2014
Donna is professional in every sense of the word, her knowledge of the area and community is outstanding, being from out of state and having only a general idea where I wanted to buy her knowledge proved to be very valuable to myself and my wife.When I told her what we were looking for in a home she had dozens lined up in record time to go look at in area's that I showed an interest in. Any call I made to her for information on a home or a question I had was returned within the hour and she always had answers. When I found the home I was looking for she really went to work ASAP to secure the deal I was looking for. She had all the answers on utilities and how to get them turned on and even led me to the main office after closing. The seller was a nice lady but very difficult to deal with and I must profess that Donna handled it without ever showing any discord for how the seller was acting both at the showing and at the closing, she was always very polite and had answers for both myself and the seller. The real bottom line is I got the house I was looking for in a nice area and she negotiated it for me at the price I wanted to pay. I would recommend her to anyone buying or selling a home without any reservations.
zuser20140515165109477
06/14/2014
Donna was a pro from the start. She is easy to work with, listens to you, and best of all got results. She accomplished this by thinking outside the box, going the extra mile when others would have given up, and being just downright relentless. As if that wasn't enough, she then negotiated a deal that ended up coming in well under my expectations. That doesn't come along everyday. Thanks Donna! S and S
phil3214
06/10/2014
What a great team to have working for you. Donna and Tony are true professionals with a wealth of knowledge and integrity. They have assisted me through several Real Estate transactions over the last couple years providing a level of service not often found in todays marketplace. They have always made themselves available working tirelessly towards solutions to problems to the mutual best interest of all parties. Their service continued well beyond the sale with follow up ensuring satisfaction. Honest, Sincere and well Respected. Thank You for your Service!!
zuser20140608175942618
06/08/2014
We have worked primarily with Donna for the past 2 years. We have found Donna to be extremely reliable, dependable and forthright. She is always professional in every occasion. We have used Donna for buying and selling of real-estate transactions. We can't imagine working with anyone other than Donna. Her attention to details, deadlines and additional research is commendable.
jmc
05/19/2014
Tony Goudie and Donna Goudie are the best in the business in my opinion. They are honest, most importantly, and they have the ability to sell a house faster than anyone. They cover all details and take care of their clients. Tony and Donna learn what their clients are looking for and will get them what they want. Home buying and selling was such a pleasant experience. Highly recommend!
05/16/2014 - ChadP
05/16/2014
Tony did an amazing job not only helping me find my home but gave me invaluable information along the way and continues to do so even after the close whenever I have a question! I got an incredible deal on the home I'm in now and I couldn't be happier. Tony is a great guy and I highly recommend him.
uhohtommy
05/15/2014
I have had the pleasure of meeting both Donna and Tony Goudie. Both were very professional and informative when researching homes and finding me the best home for my money. I have recommended Donna Goudie to other home buyers and sellers.
zuser20140518180442307
05/08/2014
Tony and Donna Goudie were my realtors, they were both very professional, helpful, and are very kind and caring people. They did not show any frustration when things did not work out with the first house that I put a contract on, it did not pass inspection, so I decided to cancel that contract and look for another house to purchase. The search for another home began with the same enthusiasm as the first, within two weeks, with their help, and knowledge of the area, Mrs. Goudie showed me a house that was perfect for me. I highly recommend them both, and know you will have a good experience with them as your realtors. Sincerely Gina
user3886756
01/16/2014
Will use them again and again. Great agent, he also helped me to purchase my next property at Port Orange, very honest and friendly. Highly recommend them if you are trying to buy or sell.
user1659772
06/04/2013
We flew in from out of country and viewed many homes. We made our purchase and returned back home within 4 days!! Thanks for all your help with the whole transaction. Very professional!! Paul & Cathy
format_quote
There Is No Such Thing As Luck in Real Estate. Successful Transactions Happen When Preparation Meets Opportunity.