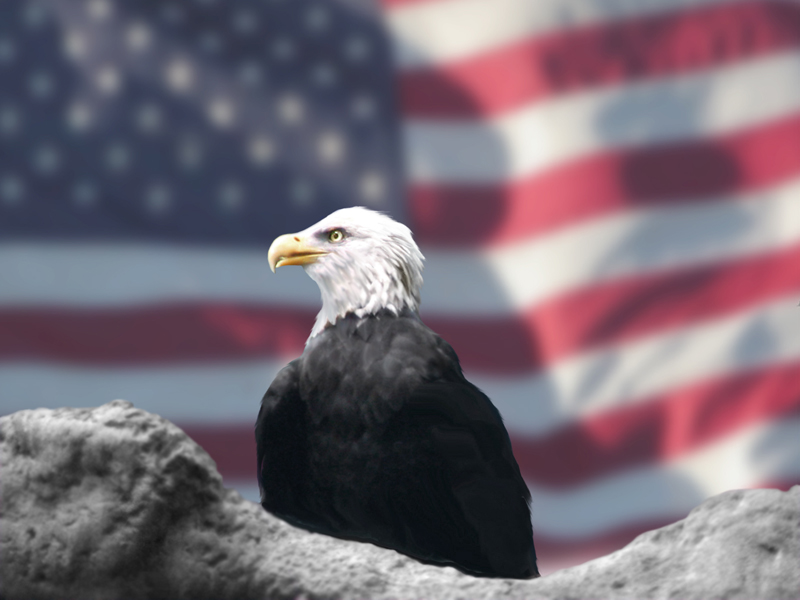 Real Estate Agent

Tom Johnson

Military VA Expert - MBA, MRP, CRS - 303-856-6185

location_on Aurora, CO — Your Castle Real Estate, Inc

web Tom Johnson's (tommyj63) Blog
Get to Know Tom Johnson
Tom represents residential buyers and sellers from all walks of life and every price range.  Whether you are looking to buy or sell a $70,000 home or a $1,000,000 home he treats every client with the same exceptional service.  Tom's clients are students, police officers, teachers, young professionals, families, single parents, investors, members of the armed forces, retirees, and business executives.  Everyone deserves excellence from their Realtor and rest assured that you and your real estate needs are always high priority regardless of your income or situation.
What sets Tom apart:
-  Friendly, no pressure consultation.  Tom gives you the facts to make an educated decision to buy or sell when you're ready. 
-  He knows and understands the military lifestyle (21 Years, Retired Air Force serving Buckley Air Force Base).
-  Develops long term relationships with his clients.
-  Reliable and dependable communication
-  Network of trusted professionals (Lenders, Inspectors, etc…)
Sorin Sandru
01/21/2015
TJ was amazing, he helped us a lot with selling and purchasing our house. He is knowledgeable and he is there anytime you need him. Thank you TJ!
Johannes Redmond
01/20/2015
"You won't find a more laid back personality who understands the wants and needs of his customers and works tirelessly to ensure you get the best service possible. He's a retired military man who cares deeply for his brothers and sisters in arms."
David
01/19/2015
I would definitely recommend Tom to anyone. Very knowledgeable and professional Realtor with military transition experience. He made selling my house easy and stress free.
Kelly
01/09/2015
TJ has been amazing! We will definitely be back when we are ready to sell!
From linkedin Jeremy Lambert
10/23/2014
Tom is one of the best Realtors we have at Your Castle. His understanding of Denver Real Estate makes him a perfect choice if you are looking to buy, or sell a home. He is a pleasure to work with, and I hope you get to experience the level of service he provides for yourself!
From linkedin - Brandi Ruiz
11/25/2013
"Tom Johnson (TJ) was recommended to my husband and I after we had poor experience with a previous realtor and builder. As a military family and first time home-buyers, we needed someone that understood our situation and was willing to work with us even though I was already residing in Colorado and my spouse was in Nebraska. TJ was not only kind and patient, he was available to answer my 101 questions and address my concerns. He was the consummate professional, making sure we understood the home-building-buying process every step of the way. TJ will continue to be our realtor whether we buy, sell or just need advice regarding the real estate market. This will be a relationship for life!"
From linkedin - Kimberly Lefler
10/22/2013
"I had the pleasure of working with Tom when my client went under contract on a home of which Tom was the listing agent. I can honestly say that from my side during the purchase of a home as a lender I normally see huge lack of communication from the listing agents to their sellers. Thus, creating unrealistic expectations and ultimately costing the transaction the smooth outcome it deserves for both the sellers and buyers. This usually comes out during the negotiation portions of the the process by worst case scenario not being presented to their clients from the beginning. This was far from the situation with Tom. From the moment I introduced myself I knew that I was speaking with a true professional in the way he presented himself and his position with his clients. He negotiated skillfully throughout the process and presented realistic outcomes to his clients. At the closing table I could truly see how comfortable his clients were with him, the transaction in whole, and that the process had exceeded expectations for them. From my view of Tom he is an Under Promise/Over Deliver professional and that is hard to find! As far as I am concerned that is the only way to be! I won't hesitate to send clients his way and I would absolutely recommend him to help purchase or sell your home!"
Jessica K.
09/20/2013
"I am a very difficult person to work with and please, especially when it comes to paperwork! Tom Johnson, took the time out to explain all paperwork to me, and made it as painless as possible, Not only did TJ make my paperwork painless, the selling experience was unexpectedly painless as well, and he made it enjoyable! I would have never thought that I would say, I enjoyed selling my house; however, I did! Thank you TJ, you are the best!!"
Brian VanAlstine
08/12/2013
"Tom Johnson is my realtor; I say "is" because although we closed on my house over a year ago, he will be the person I go to when it is time to sell and buy again. He provides a patient and professional full service experience. There were many times where my wife and I differed on what we really wanted and how much we could actually afford. Tom helped us work through those issues and never lost hope that we would eventually narrow our home search. He is not just my realtor though, now he is my friend and he regularly contacts me to see how we are doing. I trust him to handle all aspects of a real estate transaction, from prequalification to needs assessment to finding just the right house in anyone's price range."
Eddie S.
08/12/2013
"Tom is the best if you need to find a house or have any questions in the real estate market. I highly recommend his expertise for all your real estate needs! My husband and I have been nothing but pleased with his knowledge and professionalism. Call Tom today" Shannon "TJ has been a great Real Estate partner to work with. TJ is good with his clients and he helps to make everything go smoothly! We never have any surprises on our transactions because TJ is good about looking ahead to see what is coming and he handles issues before they become problems. As a lender in Colorado for the last 18 + years, I highly recommend TJ to help with either buying or selling your home!!"
Shannon V.
03/24/2013
"Tom was very patient and professional with my husband and me during our search for our first home. We spent three months looking at over 70 homes in the greater Metro area. Tom was available to answer all of our questions and gave 110% to our concerns and needs. We never had to worry because Tom was on top of every twist and turn. If you are looking for an agent with professional expertise, Tom Johnson is your guy
Nicholas L.
03/11/2013
"Tom is knowledgable, personable, and makes the whole experience as easy as possible."
Shannon
05/12/2012
You absolutely ROCK! Thank you! Thank you! Thank you! Ed and I are so happy and grateful to you for all you've done to help us achieve this dream of ours! The journey that began on a cold day in January has come to fruition on this beautiful sunny April day. You are an AWESOME realtor and we could not begin to express how happy we are!
Lela N.
08/05/2011
"Tom was great to work with on a transaction this winter. Each transaction has it's own issues but Tom was easy to work with all the way through. If you need an agent in Denver, then Tom is your best bet. Lots of laughs at the closing table with everyone, just as it should be."
format_quote
Realtor®, Your Castle Real Estate, Inc. Memeber of the following associations: National Association of Realtors, Colorado Association of Realtors and Aurora Board of Realtors.