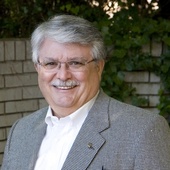 Real Estate Agent
Tom Ashburn
Real Estate - Columbia, SC
Columbia, SC

—

Russell & Jeffcoat Real Estate, Inc.
ABR- Accredited Buyers Agent * ASR- Accredited Sellers Agent * ALHS- Accredited Luxury Home Specialist * * CDPE- Certified Distressed Property Expert Helping Homeowners Avoid Foreclosure *
Get to know Tom Ashburn
Hometown, Savannah, GA - Graduate - Savannah Country Day School 1963 Graduate - Wake Forest University 1968 - BA - Economics & Finance - Lettered 3 years in Varsity Baseball 20 years of Corporate experience as executive in the Transportation Industry. Which included nuerous transfers & relocation in NC, IL, IN, MI, GA, & SC. Father was a Land Developer & Realtor, I was the President & CEO of The Isle of Wight Development Company from 1985 to 1988 My Wife, Margaret-Ann, is the Real Estate Broker-In-Charge & Sales Manager of the Forest Acres Branch of Russell & Jeffcoat Real Estate, Inc. (One of 14 R&J's Offices). My Brother, his wife have been real estate Broker/Owners and agents in NC for over 30 years. Margaret-Ann's Brother is the Broker In Charge & Sales Manager for the MIdtown Branch of Russell & Jeffcoat and his wife is a top agent in that office. Margaret-Ann & I have 5 children, 4 Daughters and 1 Son, all now adults. All have worked with us in our real estate practice over the years. We have 9 Grand Children. I hope to still be practicing real esate when they are old enough to join me in my business. In addition to teaching the ASR & ALHS courses from time to time I also speak to rea estate groups on a regular basis. These talks cover a broad range of topics from getting started quickly, How to Form a true real estate Team or Group, Systems & Forms for a successful real estate career, etc.. From time to time I give talks to businesses, civic and professional organizations on: Real Estate in General and related subjects.
Certifications
Coverage - 7 Counties which make up the Central Carolina Midlands (Richland, Lexington, Kershaw, Newberry, Saluda, Sumter & Fairfield Counties) Licensed Broker in SC since 1987 & achieved Life Member Status in the Circle of Excellence & the Top Producers Club since 1989 for the Central Carolina REALTORS Associaltion. CDPE - Certified Distressed Property Expert, helping owners facing delinquency, pre-foreclosure, foreclosure or requiring expert advice and assistance with a "Short Sale". This service is in addition to my regular, retail, residential practice. ABR - Accredited Buyer Representative - Recognized for knowledgeable & professional advice & assistance for Buyers in the areas of home selection, contracts and negotiation, finance, inspections & repairs, home maintenance, title & ownership. ASR - Accredited Seller Representative - Recognized for the Knowledge, Skill & Experience to advice Sellers & provide professional advice in the areas of pricing, condition, staging, marketing, contracts & negotiation, disclosure, inspections & repairs, transfer of title, etc. I also have special experience in the areas of Wills, Trusts, Estates, Divorce, & Senior Issues, etc. As a Listing Specialists since 1991, I have consistently helped my Seller-Clients get their houses Sold in 1/3rd the normal market time & for 98.3% of the list price. (Licensed by the SC Real Estate Commission as an ASR Instructor) ALHS - Accredited Luxury Home Specialist - Signifies the Knowledge, Skills & Experience in the Up-Scale, Fine Homes and Estates. I work all price ranges from "starter homes" to the Luxurious (Licensed by the SC Real Estate Commission as an ALHS Instructor) I am the only active, day-to-day, fulltime Agent Licensed by South Carolina Real Estate Commission as ASR and ALHS Instructor, Selected originally because of my Unique Systems, Knowledge, Skills and Experience in working with the Listing, Sale and Purchase of Homes in all categories. Tom has been a member of the nationwide Howard Brinton - Star Power Club since 1992 The Ashburn Group also includes Administrative Assistance to coordinate day to day activities including, but not limited to Client Care, Transaction Coordination, marketing, general paperwork & communication, and our extenxive Web presence. Russell & Jeffcoat is in the top 100 Independent Real Estate Firms in the USA & is still managed by the founders Bob Russell & Abb Jeffcoat. I am consistently one of the Top Agents. Russell & Jeffcoat has: 13 Offices, 500+ Agents & staff, and a 35 to 40% Market Share, more than any 2 of the national franchise branded companies. SPECIAL NOTICE: Tom is the only Advanced-CDPE in Central SC, I'd like to assist any Property Owner who is now, or soon may be, delinquent in their Mortgage. * * Trained by The Distressed Property Institute to assist homeowners to Avoid Foreclosure or to use one of the 5 primary methods to "Recover" and remain in their home. * * My services and fees are generally FREE to the Homeowner. * * Anyone can call me for a No Cost, No Obligation & Confidential phone interview, no matter where they or their property is located in South Carolina, or The United States. If the services of a CDPE are appropriate, I can refer any property owner to a CDPE in their state or city. * * This is my way of "Giving Back" to the industry that has done so much for me. * *
What Is a CDPE? The Certified Distressed Property Expert Institute believes that in almost all cases the best person for a homeowner in distress to speak with is a well informed Licensed Realtor® that has the tools needed to help that homeowner find the best solution for their situation. Foreclosure is a devastating financial and emotional process for a homeowner to go through, and in many cases they do so alone and without help of any kind.An Agent who has earned the CDPE Designation or the Advanced-CDPE has dedicated their time and effort to understanding the issues distressed homeowners are dealing with. The CDPE Professional is an agent who understands the full range of solutions and is ready to help.While experiencing financial distress is difficult for any family, the process of finding a real estate professional shouldn't be, Selecting a CDPE or Advanced-CDPE, like Tom, ensures you are dealing with a professional ready to address your needs.
Testimonials for Tom Ashburn
Kathy & Billy C.

01/09/2015

We knew that our property would be difficult to sell. The first 3 agents we interviewed said "no problem" when we brought you the point. A friend said "Call Tom Ashburn" he will be very honest & lay out a plan.
You agreed with the "issues" - set a reasonable time line & told us what to do and we followed your instructions, even though a couple seemed what I call silly.
We had more visits & showings than we expected. Then an Offer & then soon after a 2nd Offer. Your advice on how to handle both offers was "Price-More", not priceless.
Billy, always the skeptic, was transformed and said "Kathy, no need to discuss options, let's just do what tom says".
Even I was nervous at the Closing, but when you went over ever paper we would sign, before the attorney came in the room, it was so clear we just signed every page that was passed to us.
The impressive part was when the Buyers' Agent asked you to explain some documents in layman's terms to her Clients and to their attorney. As they relaxed they signed everything, even when you said "It A Government Form, Just Sign it !" we all were laughing by then.
My Parents are going to sell soon to move up near us, and they said "All we have to do is call Tom!" I told them your phrase "Don't worry about a thing. I'll tell you when you need to worry"
God Bless, Kathy & Billy C.

My lucky day did not start out that way.
I had bought & sold 4 houses and after my Divorce I wanted to move to be near my only 2 Grandchildren, my Daughter & her Husband.
I found a great Town-Home and began to write an offer with the Listing Agent also helping me. It didn't take long to see whose side she was on. So I stopped her and walked into the Broker's office and asked for an agent to represent me.
She asked DF to come into her office and then introduced me to you, Tom.

Where had you been all my life? None of the prior agents could have lived up to the "Real Estate Made Easy" motto on your business card.
That is what you did. The Contract went smoothly, the Seller agreed to our terms (to DF's surprise). The inspectors you arranged all came at once, as you said, their reports were prompt and easy to follow. The Repair Addendum you wrote was clear, thorough & concise. and the Seller was quick to sign it. The 3 Contractors made the repairs all in one day.
I understand from the Closing Attorney you were also very helpful to the Seller who was handling the sale for his Mother's Estate. I later learned you have handled many Estate & Divorce sales, and it showed.

I'll be by to have that cup of coffee at your office soon.
Your wife is a lucky woman, and you are a good friend.
Margaret

Introducing a fresh new look for your Profile.
Click the 'Edit Profile' button below to enter 'Edit Mode' and continue the tour.