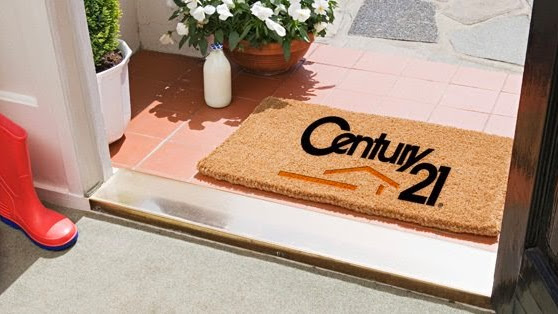 Get to Know Terri Hewitt, REALTOR®
Being a REALTOR means more than just renting or selling homes, It's exceeding ones expectations. It's about people. It's about families and their hopes and dreams. It's about relationships based on trust, knowledge and expertise.
                          CENTURY 21 " SMARTER, BOLDER, FASTER "
Lawrence Firestone
03/22/2016
Terri is awesome! As an out of state seller, she was my eyes and ears, and always looked out for my interests. I can't imagine receiving better service.
Paulina Angulo
03/06/2016
Terri, I am very grateful for your unconditional support in helping me sale my mother's house in Ormond Beach. You provided me with accurate information, and a great deal of advice that helped me take the best decision in choosing the best deal for me. I would recommend Terri Hewitt, with Century 21, Sundance Realty to anyone who is looking for a person with great knowledge experience, service and support.
Bmaux
01/16/2016
• Terri provided an outstanding performance as our Selling Agent. She handled the entire process for us. Her superior service allowed for our minimum involvement and was well worth it. Terri managed the contractors that repaired, cleaned, painted, and landscaped in order to prepared the house to go on the market. She has a prompt communication style. Terri was a pleasure to work with during the entire process. Her extensive knowledge of the market and her outside resources that support the process help make the sale of this property a positive experience. We recommend highly Terri Hewitt.
Harold Lambert
12/19/2015
superior performance
trevorjsylvia
09/18/2015
First met with Terri regarding a rental property from there on a friendship was made. After deciding to sell my home my first choice was Terri. Her expertise and knowledge is second to none. I would most definitely recommend her for anym real estate needs
Cathy Schaffner
09/15/2015
We couldn't be more pleased with Terri Hewitt. She was always professional, attentive and ethical. Terri was so helpful and patient with our questions, and offered excellent suggestions. Our house was sold in a timely manner -- we highly recommend her to anyone selling or buying property.
Kaleem Khan
09/12/2015
Mrs. Terri Hewitt provides excellent service to her Real Estate clients. She is very professional, prompt, caring and easy going. She is one of the best in her field. I highly recommend her.
bumfromfl
09/12/2015
Terri was an absolute dream come true for us as our selling agent. We had decided to put our house on the market just before we received news of a serious medical condition that caused quite a distraction from our focus of selling a home. Terri's knowledge and thoroughness in preparing our home for the market was impressive to say the least. She managed the contractors (that painted, cleaned, landscaping, etc.), so the property sparkled and sold fast with minimum of involvement by us. She was also very prompt with keeping us posted with the latest progress. The entire experience was absolutly painless for us. I HIGHLY recommend her as a real estate agent.
ginw2004
09/11/2015
Terri is always positive and helpful as an agent. We are northerners who only go to Florida for short visits. After meeting with Terri we felt comfortable leaving the sale of our family home in her hands. The house sold, and we were pleased with the results.
media81
09/11/2015
Sharp, professional and knows the market well. Her guidance in setting up and managing rental properties for us in Ormond Beach, Florida was invaluable.
user1255963
03/24/2015
Terri is the a great Realtor to work with. She's was very attentive to our needs, expectations, desires and most of all, our budget. She took her time to narrow the search and provide listings on specifically what our family wished for in a home. Working around our schedule, Terri made it convenient to meet at properties. Professionalism can't completely express the great care and diligence you took with all the paperwork and the process. We'll continue to use her in the future and recommend her to friends and family. :)
format_quote
Life is Short! Buy the Beach House!