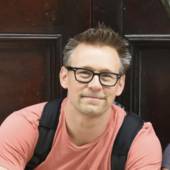 Home Builder
Steve Kuhl
Edina, MN

—

Kuhl Design+Build, LLC
The Ice Dam Company is a division of Kuhl Design+Build, based in Hopkins, Minnesota. We are the only building and remodeling firm in the country with a dedicated ice dam removal division.
Get to know Steve Kuhl
A note from Steve Kuhl
I grew up in Minnetonka and went to Hopkins High, graduating in 1990. I have been an entreprenuer since the age of twelve, starting my first construction company at the age of 18.  That company still exists but has not spun off into a few directions.  The Ice Dam Company, as the name suggests, is all about ice dams: their removal and prevention.  I started this division years ago to take advantage of the fact that we know how to resolve the problems in a fundamental way. Everyone talks about adding more insulation or ventilation, but the truth is, ice dams are the result of a complex interaction of architecture, climate, and lifestyles (I'm talking to you, guy who keeps his house at 85% humidity and 86 degrees throughout the winter).
As the owner of one of the most highly awarded design/build firms in Minnnesota, I pride myself in our capacity to dig in to ice dam projects in a comprehensive and intelligent way.  We design and build homes and as such have an intimate knowledge of the factors that underpin ice dams and what should be done to eliminate them. There is no one else out there that has such a global perspective.
Here is the skinny. A lot of guys get into the ice dam business because it's expensive work. Quick money, right? This tends to attract a lot of bottom feeders, if I can be honest.  And I can't blame desparate homeowners, who upon seeing water coming into their homes, call around until they find the cheapest guy, or the guy who can get there the quickest.  I won't bore you with tales of ruined roofs or damaged homes. I think you are smart because you have bothered to do a little research.  Suffice it to say that our goal with every single client, be they ice dam, remodeling, roofing, or custom cabinetry inspired, is to have a life long relationship. That is in fact the purpose of the first progect we do for anyone. It's to say, "hey, check out how awesome we are, call us when you need anything for your home".
Certifications
Here are the businesses I own, or should I say that own me (anyone out there a small business owner?).
The first business I started is Kuhl's Contracting (www.kuhlscontracting.com), founded 1987. That is the one I started when I still had zits.  That company is an exteriors business, specializing in roofing, siding and masonry.  We do flat roofs, pitched roofs, metal, wood, asphalt, slate, rubber and clay roofs.  We also do a fair amount of stone and brick. I have a particular obsession with cedar roofs, and as such do a lot of washing, repairs and preservation work in the summers. In fact, we do more cedar roof restoration and installation than anyone in Minnesota.
Kuhl Design+Build (www.kuhldesignbuild.com), founded 1998.  This company has about 15 full time employees, divided between office and field staff. We have our own carpenters, project managers, architect and interior designer.  We focus mainly on remodeling homes in the western suburbs of Minneapolis.  We tell people the first time we meet them that the most important factor in deciding on a remodeling contractor (all else held equal) is that you gel with the person.  We insist on making the remodeling experience as enjoyable as possible for everyone we work with.
Introducing a fresh new look for your Profile.
Click the 'Edit Profile' button below to enter 'Edit Mode' and continue the tour.