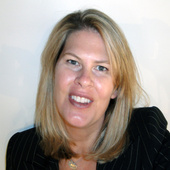 Services for Real Estate Pros
Maryann Little
Short Sales Massachusetts
Methuen, MA

—

Short Sale Mitigation, LLC
Maryann Little is VP of Mitigation, Short Sale Mitigation, , LLC - a short sale negotiations service for homeowners in New Hampshire and Massachusetts.
Get to know Maryann Little
Maryann Little and the team are true professionals. Their company name says it all. What I like most about Maryann is that she cares about people. Her knowledge and expertise of the short sale process are second to no one. I would highly recommend their services. - Mike Skafas, Keller Williams Andover -------------------- "I had the pleasure of working with Maryann in a transaction where she successfully negotiated a short sale in Maine. Her work ethic and diligence is remarkable. Not only was she on top of the lender, but she kept all parties in the loop regarding the status of the short sale approval. I would highly recommend her to any homeowner in need of an advocate. She is professional, gets the job done, and unbelievably sweet." Flavia da-Silva Benson, Esq.-----------Short Sale Mitigation was great to work with in negotiating the short sale for my clients. They went the distance and Maryann was tenacious, staying persistent with a very difficult bank we had to work with. I would highly recommend them to anyone thinking of listing a short sale or buying a short sale. They are my favorite dynamic duo when it comes to navigating the waters of short sales! Kim FowlerBroker/CDPEThe Maine Real Estate NetworkScarborough, ME --------------Both My wife and myself were facing imminent foreclosure after desparately trying to sell our home over a period of three years that included 5-6 top local brokers, an auctioneer and an attemped short sale. In a last ditch effort to prevent foreclose we enlisted Maryann of Short Sale Mitigation, LLC. Through a highly complicated and skilled negotation she and her team were able to secure a buyer, reduce the amount owed and get a zero deficiency clause from the bank. It provided tremendous relief to our family who can now move on with our lives without having a foreclosure on our record and potential legal repercussions from the outstanding mortgage balance. As a business person I can safely say Short Sale Mitigation, LLC is highly qualified in successfully reaching a short sale agreement with the most difficult of lenders. JohnCohasset , MA ---------"THANK YOU FOR EVERYTHING!!! You are amazing! From what I have been told, the negotiations with the lender are typically the most difficult part of a short sale. Thanks to you, that was the easiest part of our deal. My attorney was even impressed with you and your team. He has closed a number of short sales and has never seen the bank provide money to the seller towards their relocation. Thanks to your professionalism and extensive knowledge of this process, my family walked away with all deficiencies waved and a little money to pay some bills.On a personal note, I truly appreciate all the time you spent on the phone with me when I was getting overwhelmed with the challenges from the buyer.Please feel free to have anyone contact me that would like to speak with someone who has worked with you through this process."Kelly O. - Homeowner Hampton "Working with Maryann, both as a REALTOR for short sale clients as well as her REALTOR for personal investment, has always been a positive experience. She is professional, knowledgeable and extremely helpful. Her diligence and organization have made our working relationship very successful. Maryann's communication skills are unparalleled - frequent and effective.The best part of working with Maryann is her honest desire to help her clients. She goes "above and beyond" to make the short sale process go smoothly, maintaining a positive attitude even in light of some pretty stressful situations.I am thrilled to have the opportunity to work with such a professional. With all the horror stories out there regarding the short sale process, Maryann knows how to ease the burden of the homeowner while protecting them from foreclosure." - Tom McGuirk, Weichart Realtors --------------- THank you so much for all the work and negotiating that you have done for me. I appreciate it more than you can know. I am sorry it didnt work out the way we were all hoping but I a happy that it is getting done, and very thankful for everything that you have done to help me out. It has made this process alot easier knowing that I had people working for my best interest through all of this. I hope you and your family have a fanastic Christmas! - Jen D - Homeowner - Lawrence --------------- We are all well and settled now. We would like to thank you for all your help and patience in this process. - N. Mango - homeowner - Methuen --------------------- It was an absolute pleasure working with Rapid Property Relief. As a certified distressed property expert I rarely find other professionals that know how to properly handle and negotiate short sales. Thank you for a smooth and seamless transaction. I appreciate your hard work and I look forward to working with you again in the future!Kristen Blanchet, CDPEBroker AssociateRE/MAX PrestigeCell Phone (978)866-2094Office Phone (978)689-2880Fax (978)794-0489Email me kblanchet@remaxprestige.comSearch for properties at www.sellyourden.comFollow me on Twitter: http://twitter.com/sellyourden
Maryann Little's Blog Posts
Introducing a fresh new look for your Profile.
Click the 'Edit Profile' button below to enter 'Edit Mode' and continue the tour.