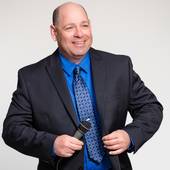 Education & Training
Steve Matley
RE & Construction Expert/Educator/Speaker
San Diego, CA

—

Building Solid Foundations
Great Leaders are Built on Solid Foundations
Get to know Steve Matley
Steve Matley has over 25 years of experience in leadership, management, business consulting and education. He has owned and managed multiple companies of his own, including Building Solid Foundations, LLC, a business management consulting and training firm where he currently serves as CEO, and DCM Group, Inc., a development, and construction management consulting firm.
Previously, Steve held positions as a General Building Contractor, a Senior Project Manager for a top rated agency construction management firm and Vice-President of Land Acquisition and Forward Planning for a production homebuilder.
Recently, Steve led the creation and WASC accreditation process for the Associates of Science Degree program in Construction Management at San Joaquin Valley College where he has served as an instructor, Program Director and Student Dean. He also served as an adjunct professor in the Gordon & Jill Bourns College of Engineering and Construction Management at California Baptist University (CBU) in Riverside, California. Currently Steve is an adjunct professor of Constructin Management at NewSchool of Architecture+Design in San Diego, California and works as a program development consultant for other colleges.
Steve served multiple terms as a member of the Board of Directors for the Building Industry Association of Southern California, Baldy View chapter and is President of the Inland Valley Business and Community Foundation (IVBCF), a 501c3 non-profit corporation dedicated to building the community by building local businesses.
Active in Toastmasters for over eight years, Steve has enjoyed serving as a club officer, as well as competing in area, division and district speaking contests. Steve is a certified trainer for the National Association of Homebuilders (NAHB) / Homebuilder's Institute University of Housing and a certified coach and coach trainer for the CBMC-LLI Leadership Coaching program.
Steve Matley earned his Master of Business Administration degree (MBA) from Chapman University, and his Bachelor of Science degree in Business Management from the University of La Verne.
Steve has been designated as an expert witness in real estate, development and construction related litigation cases and participates as a both facilitator and speaker for educational seminars and workshops in the industry. He is the event moderator for all BuildLeaders.org Strategic Business Summits and serves as Master of Ceremony for many charity and community events including fashion shows, awards celebrations and fund raisers.
Steve Matley
A short profile video covers many accomplishments and services offered.
Certifications
CAPS - Certified Aging in Place Specialist (NAHB?HBI) CGP - Certified Green Professional (NAHB/HBI) Certified NAHB/HBI Trainer Leadership Coaching Certification (LLI) Leadership Coach Trainer (LLI) ACG, ALB - Toastmasters International
Awards
415Project Manager of the Year - Gafcon Construction Consultants Toastmasters District 12 Speech Evaluation Champion Toastmasters Area Speech Champion Certificate of Recognition, Marie Waldron, 75th Assembly District, California Certificate of Recognition, Joel Anderson, 38th Senate District, California
Skills
Negotiation Contract Management Business Formation Strategic Planning Project Management Construction Management Land Development Leadership Training Business Analysis & Advising Training Keynote Speaking Media Production TV & Radio Host
Testimonials for Steve Matley
Dave Anderson, Independent Business Owner

05/15/2016

I'd like to thank Steve Matley for the wonderful experience of participating in his mastermind. Steve has a rare gift of quickly developing the connections of today's world, from the real world hustling on the street to being able to coordinate the rigors of regulatory demands. Steve is able to bundle your thinking, focusing on how to deal with today's challenges. I can't express my appreciation for the time I was able to spend learning from him. Thank you, Steve

John Richardson, Professional Speaker, Trainer, and Published Author ★ Success Coach

03/18/2016

Steve is very focused and goal oriented. He is strategic in his planning and well organized. I have had the pleasure of watching Steve train and also speak publicly He has an engaging relationship with his audience, and uses humor and effective storytelling to get his point across. Steve is also extremely knowledgeable about the construction industry. As a communicator and business professional, Steve can help you get great results with your next project.

Victor Wu, Owner and Inventor at Simple Lotion

03/01/2016

I met Steve when I first heard him speak at a local toastmasters. His speech was so captivating that I instantly wanted to get to know him and learn more about the journey he's been taking. Steve is really humble, he's taken countless time out of his own schedule to mentor me in public speaking and entrepreneurship.

His mastery in public speaking has helped me become a more confident motivational speaker to an audience of over 200. From him, I've learned how to compose persuasive and compelling stories. He's also helped broaden my knowledge in branding a business and how to negotiate business deals with more clarity in legal issues and problems to look out for. The deep passion and interests in what he does has helped me better understand my own passion and interests - which I believe is the core to success. Steve has helped me grow to become a better person professionally as well as personally. I am very grateful to have met Steve!

Marie Waite, Founder of IVBCF, CEO at Finest Women in Real Estate

02/27/2016

I have worked with Steve for many years and he helped me to re-organize and build IVBCF. Under Steve's guidance, IVBCF grew to a level of quality and prestige that was unimaginable just a few years ago. What I learned from Steve through this process has helped me to establish and grow my other business enterprises. I have also grown and improved both personally and professionally by applying the knowledge and skills that I learned from working with him. I feel blessed by his leadership which resulted in a clear purpose, values and vision for IVBCF, resulting in easier decision making with a level of confidence that provided peace of mind.

In addition to his coaching and advising, Steve personally handled many of our difficult administrative challenges including negotiations, legal compliance, member and client relations, partnering initiatives, contract development and management, event production and coordination, media representation, and branding of our organization.

I've worked with and heard from many other coaches and experts,who lack a proven track record in their own businesses. Steve doesn't just teach sound leadership and management principles, he lives them.

I have worked with Steve on a community project involving business-business connections and co-presented with him in public on a few occasions. Steve is a solid presenter of ideas, especially when it comes to his understanding of business and what it takes to succeed. He is flat-out knowledgeably when it comes to understanding what it takes to structure a business for success, how it relates to its community and how to avoid common pitfalls. As a presenter, Steve has a knack for delivering in a relaxed, entertaining and professional manner. Whatever you set Steve on, he'll do it in a thorough manner and will nearly always add a little humor along the way.
Introducing a fresh new look for your Profile.
Click the 'Edit Profile' button below to enter 'Edit Mode' and continue the tour.