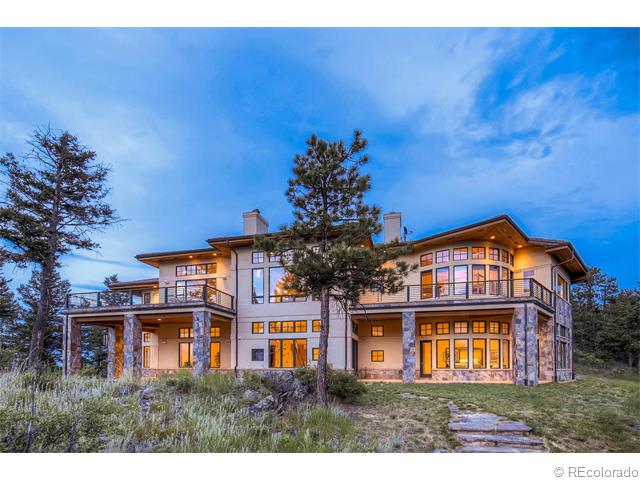 Get to Know Steven Pilkington
With a background in economics and finance, Steven spent eight years in investment banking before becoming one of Denver's top producing brokers. As a co-owner in the Bogar Pilkington Group, he works closely with his team members and clients, ensuring that each client's transaction gets individualized attention and expertise. He has a keen eye for finding and analyzing potential deals for investors, and also works closely on the team's listing side, overseeing each transaction from start to finish. Steven's vast knowledge of market trends and his experience negotiating hundreds of successful real estate transactions make him a solid advocate for his clients.

Bogar Pilkington Group client appreciation event.
Client Appreciation event.
Awards
#1 team Keller Williams Colorado.
Over $145,000,000 sold, 450+ units, since 2013.
- Five Star Real Estate Agent - 5280 Magazine - 2010, 2011, 2012, 2013 & 2014 Awarded for premier Customer Service and Satisfaction.
- Luxury Marketing Specialist. 
- Sales production award winner 2008-2014
- SFR - Short Sales & Foreclosure Resource
- CHRE - Certified Home Rescue Expert
- Member of Keller Williams DTC Agent Leadership Counsel 
Norm Brown
08/12/2015
The process was simply the best, start to finish. Realtors and office staff have a plan, an excellent plan. Their diligence corrected the shortcomings of others. Phone calls, emails were always answered quickly. The experience and expertise of all helped us establish a good asking price and expedite closing. They earned the commission, with professional service. Thanks to all, we will use them again. Seriously, we have two more houses to sell.
julie095
07/29/2015
As our seller's agent, Steven was very professional in all of our dealings. He followed up with prospective buyers in a timely manner. Chad was the agent who helped us to find a new home, and he was wonderfully available and always responded to requests immediately. He went out of his way to make us feel comfortable as we looked as many, many homes before finding the one we settled on.
timkramer
07/15/2015
The Bogar Pilkington Group was very helpful in selling our property. We had intended to sell the property ourselves, but decided to list our property after meeting with BPG. We believe that the property sold faster and at a higher sales price than if we had done it ourselves.
user1363372
07/01/2015
BPG is AWESOME! The entire team is incredibly knowledgeable & on their A-game in this crazy market. Selling our home and buying our new one was such an easy process because of this team.
user2550673
06/16/2015
We interviewed a few different agents and after talking to the Bogar Pilkington group I am so happy we went with them. They set us up with Chad who was an absolute rock star! He listed to what we wanted, gave us honest options, and we never once felt like he was pressuring us into buying a house. When touring a house he would keep his eyes out for repairs that would need to be done and if he didn't know the answer to one of our questions he didn't make something up but rather gave us resources to help us answer our questions. During the times where he was booked and we wanted to see a house he reached out to someone else on the team to help us out so we didn't miss out on an opportunity (in this market houses are gone in the blink of an eye). When we finally found a house we loved he did a fantastic job of working with the sellers and their agent to find a fair purchase price and terms (this was not a simple close by any means!). We will certainly be calling Chad and the Bogar Pilkington group again if we decide to move out of this house in the future.
ericastull2
06/16/2015
It was a pleasure working the Bogar Pilkington team. We had very specific requirements about the new house we were looking for, and Chad helped us find the right place at the right price. Paula was great keeping us on track with the sale of our current house -- especially challenging since we had a tight deadline and multiple hoops to jump through! We were able to close on both places the same day and coordinate moves smoothly thanks to the support of these capable pros.
happylucka2
06/05/2015
Steven and Chad were the best partners I could have asked for in finding a new home. They were quick to respond in an insanely busy market and ensured everything was completely above board. They found me the perfect home and made the entire process as easy as could be. They me feel like wasn't just another deal but a part of their extended family.
smorrison20
04/06/2015
The five starts that I gave to Bogar are not just me quickly putting numbers up for them. They truly excelled in all areas of the purchase experience. We are first time home buyers and could not have asked for a easier or more processional experience.
user24714731
04/03/2015
Very knowledgeable of the areas and understood what we were looking. Was patient with us during the process as we determined what we wanted and needed.
nkberard8
04/03/2015
Very professional and a pleasure to work with. We have been thoroughly taken carew of because of the whole team fulfilling their roles. I would recommend this group to anyone with real estate needs.
drewjazz
03/19/2015
The entire experience of buying our home was outstanding! I highly recommend the Bogar Pilkington group to everyone. The team that worked on the transaction was fantastic and went out of their way to make the transaction flow smoothly. I have never experienced this level of service in a real estate transaction, and rarely experience this level of excellence in any business transaction. We worked with Chad Fahlenkamp who was our real estate agent for the entire transaction. He was absolutely amazing. The process from start to finish was stress-free, exciting and satisfying. Chad's knowledge of real estate process is very thorough, his professionalism was beyond excellent, his team handled all the details super smoothly. On top of that Chad knows a TON about houses in general (from hot water tank hoses to roofing) which was super helpful as we looked at different houses. It wasn't a fluke, or special treatment, he's just that good at his job. It was a perfect house buying experience. I strongly recommend that you work with him on any real estate transaction you have coming up – it will be the best move you can make right off the bat
user8477589
02/18/2015
Their team was very responsive and helped us find and purchase a house within a few short days. Melody was great showing us homes that met what we were looking for. Friendly and a joy to work with. Would recommend this team to anyone.
minkvein
02/16/2015
Our experience with Bogar Pilkington is excellent. Our realtor (Chad) has been thoughtful and professional and went above and beyond in helping us search for a condo for my Mom. He made great suggestions, including in the offer phase and demonstrated he is extremely knowledgeable with both the current market and all the ins and outs of home buying. We would highly recommend The Bogar Pilkington Group.