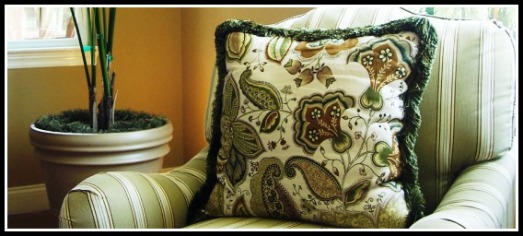 Get to Know Claudia Rydel
My expertise is in using what the home owner's already have to create function and style, showcasing their home for its full potential.  I work with all budgets to create a vision of "home" for buyer's, people buy homes not houses and if they can "feel at home" in yours they will buy it. 
My HSR training and my natural talent and passion for home staging and redesign will make all the difference in getting a home sold quicker and for more money. My consults include a full assessment of the home starting with curb appeal, addressing any objections potential buyers may have before the home is listed.
I have always had an interest in redesign,when I was under 10 years old, I would have my father rearrange the furniture in my room or other rooms in the house.  I even designed my own doll houses making them out of card board boxes turned on their side and wallpapering the inside and picking carpet from samples for the floor and I would make curtains from fabric for the windows.  I had the best "mid century modern" doll furniture.  I have been doing redesign and home staging in some form all my life , helping people make their homes a place of style and function showing its best features.  I am thrilled to be doing what I love professionally.  See more: http://rydelinteriors.com/about-us/
Home staging is similar to stylish and accessorized mannequin in a store, showing the buyer how good it can look! I stage to the market and demographic of the home, highlighting it's features and creating emotional connections to draw buyers in.
Let me be your go to person for your next staging or redesign job.
Certifications
My expertise is in taking the stress out of moving by creating beautiful functional rooms that buyers will love, starting with what the owners already have.  I love working with people and really want to help them get the best price for their home. Working within their budget to maximize the homes potential by eliminating any objections potential buyers may have before the home is listed, resulting in a quicker sale. 
I am an HSR certified Home Stager and Redesigner, and have many years of project management skills from printing to kitchen remodeling.
Skills
Home staging, vacant staging, redesign (interior stylist), color coordination, project management, 2020 Kitchen and bath design, attention to detail and organization. Furniture layout, cabinetry, space planning, and accessorizing.
RR
06/15/2013
We love our family room redesign, you took it from dark and dreary to warm inviting.
DK
03/25/0013
I really like my office so much better and the little room has become my favorite in the whole house! Thanks so much for helping me to create not only livable but lovable space!
format_quote
HSR Certified Professional Home Stager/Interior Redesigner, serving Bucks and Montgomery Counties.