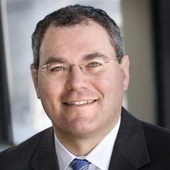 Services for Real Estate Pros
Richard Vetstein
Framingham, MA

—

Vetstein Law Group, P.C., TitleHub Closing Services LLC
Richard Vetstein is a nationally recognized real estate attorney and social media expert. He is the founding partner of the Vetstein Law Group, P.C., TitleHub Closing Services LLC and HubConnected LLC
Get to know Richard Vetstein
Richard D. Vetstein, Esq. is a nationally recognized real estate attorney. He has been quoted or featured in the Wall Street Journal's SmartMoney.com, Bloomberg News, New York Times, Los Angeles Times, Associated Press, Boston Globe, Realty Times, NuWire Investor, the American Bar Association Journal, Lawyers Weekly USA, and Massachusetts Lawyers Weekly. Rich was recently selected as one of Inman News' 100 Most Influential in Real Estate.
Rich is the Founder Partner of the Vetstein Law Group and TitleHub Closing Services LLC, both based in Massachusetts.
Experienced Real Estate and Business Counsel
Mr. Vetstein has represented clients in hundreds of lawsuits and disputes involving business, real estate, construction, condominium, zoning, environmental, banking and financial services, employment, and personal injury law.
In real estate matters, Mr. Vetstein handles residential and commercial transactions and closings. In land use, zoning, and licensing matters, Mr. Vetstein offers his clients an inside perspective as a former board member of the Sudbury Zoning Board of Appeals. Mr. Vetstein has an active real estate litigation practice, and was a former outside claims counsel for a national title company.
Drawing on his own business degree and experience, Mr. Vetstein assists his business clients with new business start ups, acquisitions, sales, contract, employment issues, trademarks, and succession planning. Mr. Vetstein also litigates, arbitrates and mediates a wide variety of commercial disputes.
Education
Suffolk University Law School, J.D., 1997
Top 10% class rank Law Review Clerk, Federal District Court Judge William G. Young.
Miami (Ohio) University in Oxford, OH, B.S. in Mass Communication/Media Management with a minor in Marketing, 1994
Account Executive, Laws, Hall & Associates, Molson Breweries in Toronto, Canada. Sigma Alpha Mu. Fraternity Men's Volleyball Team
Community
Rich is active in his community, local philanthropies and bar associations, which provides him with the opportunity to give back, volunteer and connect with his colleagues and peers.
Sudbury Zoning Board of Appeals, 2000-2009 Sudbury Earth Removal Board, 2000-2009 Chair, Technology Committee, Real Estate Bar Association Past Chair/Current Member, Combined Jewish Philanthropies' Young Lawyers Group Leadership Fellow, Leadership Metrowest Academy, 2009 Metrowest Lunch Chapter, BNI Past Board Member for the Corridor 9 Chamber of Commerce's HYPE 9 (Helping Young Professionals Engage Corridor 9) Metrowest Chamber of Commerce.
Interests
Rich is a life-long Metrowest, Massachusetts resident and now resides in Sudbury with his wife and two children. When not practicing law, Rich enjoys playing golf, pick-up basketball, and following the Celtics, Red Sox and Patriots.
With his marketing and business background, Rich is an early adopter of social media marketing which he uses regularly in his practice and business development efforts.
Richard Vetstein's Blog Posts
Home Buying
–

over 10 years ago
ActiveRain Community
–

over 10 years ago
ActiveRain Community
–

over 10 years ago
ActiveRain Community
–

almost 11 years ago
Certifications
Press/Speaking Engagements (Quoted Or Featured In The Following Articles)
Apocalypse Now? Will The Ibanez Decision Reveal Widespread Irregularities In the Securitized Mortgage Industry?, The Big Picture, Jan. 10. 2011
Court Ruling Could Create Foreclosure Crisis, Metrowest (MA) Daily News, Jan. 8, 2011
US Foreclosure Decision To Reverberate, Financial Times, Jan. 7, 2011
Foreclosures May Be Undone By State Ruling On Mortgage Transfer, Bloomberg News, Jan. 6, 2011
Homestead Act Updated For 2011, Banker & Tradesman, Dec. 27, 2010
Property Owners Advised To Clear Snow After Storm, Metrowest Daily News, Dec.. 28, 2010
Featured Speaker, Social Not Working? Tips for Social Marketing In Real Estate, 200+ Realtors, Newton Marriott, Dec. 7, 2010
Speaker, Technology For The Conveyancing Attorney, Real Estate Bar Conference Annual Meeting, Nov. 8, 2010
How To Navigate The Foreclosure Freeze, Wall St. Journal Smartermoney.com, Oct. 13, 2010
Borrowers: Beware The Second Credit Report, Wall St. Journal Smartermoney.com, June 7, 2010
Banker & Tradesman, Local Agents Raise Questions Over New Fannie Rules, June 6, 2010.
Federal Aid & Tax Extension Available For Massachusetts Flood Victims, Boston.com, April 14, 2010
The HO-6 Condo Insurance Policy: A Lot More Than You Think, Boston.com, April 7, 2010
Legal Analysis Of Mezuzah Condo Case, Boston.com, March 31, 2010
Social Media and Blogging For Realtors 101, Realtor Seminar Series
Impending SJC Ibanez Title Ruling May Invalidate Thousands Of Foreclosures, Banker & Tradesman, March 29, 2010
How A Salamander Raised A Rights Issue, Boston Globe, March 24, 2009
House Call: To Buy Or Not To Buy, SmarterMoney.com (Wall Street Journal Online) March 22, 2010
Blogging and Social Media 101 For Realtors, Realtor Seminar Series (ongoing)
New Rules Help Borrowers At Closing, SmarterMoney.com (Wall Street Journal), Jan. 11, 2010
Facebook: Friend or Client? Lawyers Weekly USA, Dec. 21, 2009
Condo Rules Could Shut Out Buyers, Hit Builders, New York Times, Dec. 8, 2009
Federal Housing Administration's Condo Financing Rules Already Scuttling Projects, Los Angeles Times/Associated Press, Dec. 7, 2009
Creating A Memorable Blog For Your Law Practice (Webinar), Presenter, Nov. 20, 2009.
FHA Eases Condominium Lending Guidelines, Boston.com, Nov. 11, 2009
When Are Condo Owners Liable?, Boston.com, Oct. 28, 2009
The Long and Short Of It: A Short Sale Primer, Boston.com, Oct. 21, 2009
Ibanez Decision: Round 2, Boston.com, Oct. 15, 2009
New FHA Condominium Guidelines, A Chill In The Air, Boston.com, Oct. 13, 2009
Landlord-Tenant Hell: Drinking Guests and Faulty Railings, Boston.com, Oct. 7, 2009
Offer to Purchase Is A Binding Contract, Boston.com, Sept. 30, 2009
Thousands of Foreclosures Invalid, Ibanez Decision, Boston.com, Sept. 2, 2009
Marketing With Social Media, What's Your Plan? Lawyers Weekly USA, Sept. 5, 2009
How A Solo Gained More Than 600 Facebook Fans, American Bar Association Journal, Sept. 9, 2009
A Legal Refresher Course For Landlords, Boston.com Real Estate Now, July 29, 2009
An Attorney Thinks About Construction, Boston.com Real Estate Now, July 23, 2009
New Fannie Mae Condo Regulations Could Stifle Condo Demand, NuWire Investor, July 27, 2009
Holland Land Case Back Before A Judge, Sturbridge Villager, (Jan. 23, 2009).
Twitter, Facebook As Marketing Tools?, Massachusetts Lawyers Weekly (May 9, 2009)
Banker Gets $1M Verdict For National Origin Bias, Employment Case Nets $600,000 In Punitives, Massachusetts Lawyers Weekly (June 5, 2006).
SJC Ruling Hurts Affordable Housing Foes, Boston Globe, June 20, 2006.
Trust Wins Battle Over Waterfront, Massachusetts Lawyers Weekly (April 2, 2001).
Speaker, Legal Professionals Panel, Suffolk Law School.
LinkedIn Seminar Series, 2008-09.
Reported Cases
• North American Expositions Co. v. Corcoran, 452 Mass. 852 (2009) and 70 Mass. App. Ct. 411 (2007) (leading case on the anti-SLAPP Act in the business and political lobbying context; upholding dismissal of claims and $80,000 award of attorneys fee in client's favor).
• Hadfield v. McDonough, 407 F.3d 11 (1st Cir. 2005), cert. denied by U.S. Supreme Court (employment termination and violation of procedural due process for political affiliation of deputy sheriff)
• Portland Natural Gas Transmission System v. 19.2 Acres of Land, 318 F.3d 279 (1st Cir. 2003)(eminent domain taking involving natural gas pipeline)
• Private Lending & Purchasing Inc. v. First American Title Ins. Co., 54 Mass. App. Ct. 532 (2002)(leading Mass. case on title insurance policies).
• South Boston Betterment Trust Corp. v. Boston Redev. Auth., 438 Mass. 57 (2002)(landmark case on the validity of community benefits negotiated by South Boston elected officials for mitigation of Seaport District development
• Iffland v. City of Cambridge, 49 Mass. App. Ct. 1108 (2000) (issues of legal standing to challenge permits for commercial development)
• Ben v. Shultz, 47 Mass. App. Ct. 808 (1999)(civil procedure)
• Fields v. Revolution Trust Corp., 49 Mass. App. Ct. 1116 (1999)(defeating challenge to corporate deed alleged to have been forgery).
Introducing a fresh new look for your Profile.
Click the 'Edit Profile' button below to enter 'Edit Mode' and continue the tour.