Jane Herron Realtor® Coaching Leadership+Sales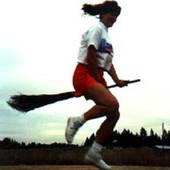 Realtor®
Education & Training
Jane Herron Realtor® Coaching Leadership+Sales
Chart Your Course Leadership Training for Women!
Salt Lake City, UT

—

Meet Jane Herron your Success Trainer on Retainer (past Productivity Coach + New Agent Trainer for Keller Williams)

Keller Williams Realty Inc.
A Dose of ME – Motivation & Encouragement
THANKS & Grow Rich Mastermind Group
https://CoachingLeadershipSuccess.com , Chart Your Course Leadership
---
REALTOR®, Nationally recognized Speaker, certified Leadership & Success Coach. Member of National Speakers Assoc. for 30+ years & she works with primarily with Women! www.CoachingLeadershipSuccess.com
Get to know Jane Herron Realtor® Coaching Leadership+Sales
Jane Herron Realtor® Coaching Leadership+Sales's Blog Posts
Just for Fun
–

about 6 years ago
Just for Fun
–

about 4 years ago
Just for Fun
–

about 6 years ago
Just for Fun
–

about 6 years ago
Chart Your Course MasterClass with Jane Herron
Chart Your Course MasterClass with Jane Herron
Certifications
Jane Herron has received rave reviews in over 1500 Seminars presented to thousands of participants in organizations from Fortune 500's to National Associations, Conventions, Government Agencies and Academic Institutions in all 50 US States and 10 countries. 
Audiences love Jane's passionate and energetic style; her ability to enthuse her participants; and the balance she provides in blending their personal and professional lives.
Besides running an online training and development business, being a member of National Speakers Association for 30+ years, Jane has a great new Chart Your Course Leadership for Women MASTERCLASS that you must check out!
Ask yourself . . . where can I get really really exceptional individual achievement coaching for a full year for under $50/month?  Right Here, of course!
 And if you have had a desire for weekly coaching through a fabulous Leadership Mastermind Alliance for Women then come check us out. Women Empower Women in this alliance and you will gain unclaimed confidence by playing with empowering women. The THANKS & Grow Rich Mastermind group is only $25/week.
And YES, that is a take off from Napoleon Hill's Think & Grow Rich, only updated to fit women (since he did not talk about women in business in 1937)
Awards
WHY Jane?
Jane has been a member of National Speakers Association for 30+ years and has trained for the largest public seminar companies: Covey Leadership Center; National Seminars Group; Career Tracks; American Management Association; SkillPath Seminars, the Stock Market Institute of Learning, The Real Estate Money Machine, Keller Williams New Agent's Training and the Professional Education Institute teaching Rich Dad Poor Dad; Carlton Sheets: No Money Down;  Jack Canfield: The Success Principles and more!

These international seminar companies have very high expectations of their speakers ... so high ... that her pay was based on a P4P model where her income was determined through her daily performance!
Can you imagine being Paid for your Performance daily?? (P4P)
Imagine this: You, the seminar leader, hand out evaluation forms to your audience with evaluative performance numbers of 1-10. Translate 10 points to 100, and imagine your CEO expects you to maintain a 93% or above every day. If you maintain that 93% or better daily, your pay will hit the highest payment tier, however, if you fall to 94% or lower, you are kicked down on that speaking tier P4P model to a nominal (very small) base pay. 

And the KICKER is, you have NO IDEA how that audience with respond to you, so you better learn really fast how to make your audience HAPPY, what is in their best interest.  (too often I see Speakers/Trainers focus on themselves waaaaay too much--and that is soooo boring . . . trust me . . . they would be kicked to the curb when the evaluation sheets are handed out at the end of the day!)

Talk about accountability! P4P is a game changer, right?
If you want more information on Jane's resume, go to: www.JaneHerron.com 
Skills
USE ME as your Success Trainer on Retainer this year!
This year Jane is teaching you how to Tap the Wealth through the Law of Harmony using Napoleon Hills Think & Grow Rich principles

Napoleon Hill said:
"The best GIFT you can give someone is the gift of DIRECTION!"

Jane's GIFT of DIRECTION includes 3 products:
(1) Thanks & Grow Rich Manifesting Journal HEART
(2) Chart Your Course Leadership Planner HEAD
(3) Twelve recorded Thanks & Grow Rich MasterClass recording which will teach you how to apply the TAGR principles into your life!

THANKS & Grow RICH is a hybrid blending of HEAD & HEART

Jane A. Herron, the Gutsy GURU believes in sequential learning so you will receive one recording every 30 days!

This is a Chart Your Course Leadership System with the Thanks & Grow Rich Manifesting Journal + the MasterClasses.

Everything starts when you do-because this program is NOT tied to the calendar year, but to YOUR year (start to finish). Jane will meet you where you are at today . . . we call that The Art of the Start!

This is the best deal you will find on the web so Please don't keep ME a Secret!
Chart Your Course Leadership MasterClass for Women
50% off is you click this link today!
THANKS & Grow Rich Weekly Mastermind Alliance for Women
Only $25/week - the best coaching deal in town - Join US to up your game.
Testimonials for Jane Herron Realtor® Coaching Leadership+Sales
Taken from www.JaneHerron.com

01/11/2018

"Jane is enthusiastic and exciting to listen to! She is one of the best speakers I have had the opportunity to hear, including many speakers on our Cornell Campus."
Shirley Cramer, Cornell University

"I was really touched by your personal story and the power with which you delivered your message."
Jim Cathcart, Past President of National Speakers Association, CPAE, CSP

"Your enthusiasm, energy and excellent presentation skills were matched by high-content material that captured, held and enlightened everyone in the audience here in Palm Springs."
Thomas Callister, National Speakers Association Chair of the Southern California Retreat in Palm Springs

"Jane Herron reminds me of a minister I had as a teenager, no matter what she said everyone thought she was speaking 'only to them'. I can't wait to put my new skills into action!"
Grace L. Golden, Southern California Rapid Transit District

"This was the best Leadership and Management full-day seminar I've ever attended. Jane Herron is a dynamic speaker, down to earth, yet very educated and motivating. Her unique style of analogies enhanced my learning experience. She was simply great!"
Valerie Ellis, Personnel Manager, Sun Electric United Kingdom Limited, KingsLynn, England

"I want you to know that my instructor, Jane Herron was fantastic! Never before have I attended a seminar where the instructor gave so much to me, on both a personal and professional level. Jane obviously lives and breathes The Seven Habits! I left the seminar enlightened and inspired and hope my peers and co-workers will have the good fortune of her instruction."
Neil S. Burley, Manager of Products Corporate Accounting, Pennzoil Company

"The Cleveland seminar on The Seven Habits presented by Jane Herron was a watershed experience in my life. It was the most meaningful training I have ever received! Thanks for the inspiration!"
Ed Mitchell, Cummings Engines,Cleveland,OH

"Your message is a powerful one!! Thank you for the excellent communication trainings given to our Total Quality Management supervisors and managers. You made a difference!"
John Liatanski, Quality Chair, Hill Air Force Base
Introducing a fresh new look for your Profile.
Click the 'Edit Profile' button below to enter 'Edit Mode' and continue the tour.