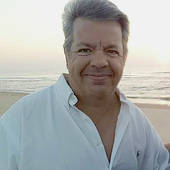 0225136182
Real Estate Agent
Eddie Edwards
Rental Housing Expert, Nutritional Team Builder
McLean, VA

—

The Rental Housing Centers
The Rental Housing Center provides premium expert Rental Search and Marketing Services. The most experienced agents in the area.
Get to know Eddie Edwards
Eddie Edwards is the most experienced Rental Expert in Northern Virginia. Ten time winner of the Tops in Leasing award over all agents and companies in Northern VA. He closes 99% of his clients in one afternoon and rarely shows more than 3 properties before his clients are perfectly happy.
Marketing is his forte' 100% of his rentals have rented since 1985  and at his peak he had nearly 1/3 of the entire MRIS/MLS system listed under his name.
He is also a professional court witness expert in leasing issues. He has helped place professional basketball teams, celebrities and most often the average every day person needing a nice rental home. He also specializes in placing families or individuals with pets.
Eddie also own his own Juice Plus+ franchise promoting healthy eating habits with the most studied nutritional products on the planet. He is always seeking agents who would like to add to there income and promote the products to SOI and clients by joining his Body Victory team. Email BodyVictory@gmail.com
He also owns the popular School for Rentals called Rent-Star, where you are made into the next Rent Star after taking his classes. You can increase your income by at least 20K after his classes.
Eddie is now looking for up to 500 agents to Join his Team Body Victory. Sell Juice Plus+ to your clients. Make money, even have your insurance paid at the NMD level.Virtual Franchise Team Body Victory Only $50.00 to join!
Eddie is also an accomplished guitarist having played since he was 6 years old. Performed with Grammy Award winning acts and has traveled the world. Opened shows for Journey to Juice Newton.
Endorsed by such people as Billionaire Bill Bartman and Social Media Expert Jennifer Abernethy. He has been featured in Business Week magazine.
Eddie Edwards's Blog Posts
Certifications
Since 1985 Eddie has created a niche that no one before him has every done.
He was the first to introduce apartment community listings. He had nearly 1 out of every 3 properties in the MLS/MRIS listed under his name.
In 2011, Eddie started the Rent Star program. This program basically teaches agents how to do rentals "The Right Way" Eddie has taken 33 years of experience and rolled it into 1 day program that teaches agents no more than 2 at a time how to make money on each and every transaction. His famous 1 minute rental open house program has been a huge success!
Awards
Million Dollar Club
Executives Club
Top Brass
NVAR Tops in Leasing 1989-1999
Skills
Expert in Renting Properties and Helping People Find Rentals. Lease Expert and Marketing Expert. Professional Court Witness Expert
Own RentStar, a 1 day program that teaches agents how to profit in the rental housing business
Testimonials for Eddie Edwards
I highly recommend Eddie. I was very unsure about paying the fee for his services because everyone kept telling me I shouldn't have to pay on my end, but after being stood up by 3 other real estate agents, I was desperate and went to Eddie. He spent almost 9 hours with me trying to find a nice place - everything was going wrong for us. We encountered out of control landlords, broken lock boxes, missing keys, crazy traffic situations, and about 934924 voice mail boxes, but he stuck with me the whole day and into the evening because I was down to hours before I absolutely had to find a new place. I trust him, and I will use his services again.

Eddie is The Man. He was able to place us, with cats, into a lovely property. His experience is priceless. He knows the area, is respectful of budget and really listened by asking good questions to ferret out what we didn't know we needed/wanted! He found us a place with a decent commute! He did all the legwork, made phone call after phone call and went above and beyond to close the deal timely. He was always available, phone, email, text-morning, noon and night-and made sure we were comfortable with the process. Don't hesitate! Eddie is a treasure if you are moving to the area!

I love my job, and flying the F-35
"Eddie is the real deal. He was tireless in finding my family the perfect home. I can't say enough about him or his work ethic. He is honest, candid, and always available. If you need to find a rental, Eddie should be your first and only phone call."

Thanks Eddie...
D.Berke

Eddie and the Rental Housing Center helped my wife, our dog, and I find our new rental home. His professionalism and experience were invaluable throughout the whole process. Simply outstanding and I can't recommend him enough.

I would like to recommend Eddie Edwards and the Rental Housing Center for anyone with a complex housing situation or anyone in general. We had a long distance move with several animals and up-front challenge financially. Eddie took his time to figure out exactly what we were looking for and what we could reasonably expect, then took the lead in a new and unknown housing market making appointments and contacts. We ended up with a place that we are very happy with. Eddie saved us both time and money. Just a great value.
Introducing a fresh new look for your Profile.
Click the 'Edit Profile' button below to enter 'Edit Mode' and continue the tour.