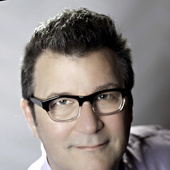 327036
Real Estate Agent
RICK ELIAS
Get to know RICK ELIAS
Actually, Real Estate was and is my family business. My mother, my uncles and aunts, cousins and nephews- most are brokers, agents, developers. I was the lone standout, choosing to pursue a music career, much to their chagrin! I'm happy to say I had my share of successes there, but it's a young man's game, and the business is changing...and quite frankly, I felt the need for new challenges.

The question was - are any of these skills transferrable?

Turns out helping someone buy a home or property and producing an album, are very much the same thing. 

They are both large investments, intended to be profitable business-wise, yet usually, quite personal and sometimes, even emotional. My job as producer or agent, is to negotiate vigorously for my client (that said, I strive for win-win scenarios, as opposed to scorched earth tactics!), to handle the myriad and mundane details while not losing sight of the big picture. To inform and even educate. But mostly, it's about listening. 

In the end, my client must be happy, and my agency must assist them in making a sound and satisfying decision.

I take this seriously, and I'm in all the way. There is simply no other way to do it.
Testimonials for RICK ELIAS
Two years ago, Rick Elias helped me find just the home I was looking for. He invested much time and many miles to make sure I got the house I really wanted. I trust Rick. I value his judgment. There's no question who I am calling next time I am house hunting. I readily refer my friends to Rick Elias!

Rick Elias, Realtor at Benchmark Realty, definitely went above and beyond his job. We relied heavily upon his advice and opinion. Rick became familiar with our likes, dislikes and needs. We asked a lot of questions and he was very happy to answer every single one without hesitation or complaints. Rick gave us very appropriate responses and explanations.
Rick was helpful and very quick to organize what we needed. Although he has many clients, we were amazed by how he was able to respond to our emails and phone calls in a very timely manner. With the knowledge he has, it really makes the whole home buying process smooth.
Often, we asked his personal opinion on the house and he was on the same page as us. We were always worried about paying too much as this housing market is just insane. However as nervous as we were about what we offered, seeing the other offers at the end, we knew Rick was spot on with what he advised us to do. Rick was very accurate when it came to predicting how much a property would sell for. Also, he was very knowledgeable about what would make our offer stand out in an extremely challenging market. We trusted his instincts. At no point did we feel any pressure to make an offer on a home that wasn't perfect.
Additionally, he helped us get the house pre-inspected, get our finances in order, put the offer together, and beat out the other offers. Recommending professional service in the area such as plumbers and handymen was extremely helpful.
Yes, we would use Rick again! With Rick, it's like talking to your friend who is very qualified to give his advice. We were very comfortable with him. Rick made this house buying experience as worry- free as possible. We can't recommend him enough!

Rick smoothed over every wrinkle between us and the sellers making this one of the smoothest purchases we have ever made. Highly recommend Rick to anyone who might need help finding or listing a home.

Tom and Eileen McMullen

04/17/2014

Rick was really a pleasure to deal with in finding us a home in Nashville. We didn't know the area well and had limited time. He used our time well without overwhelming us, was honest, and realistic. We really felt like he not only negotiated on our behalf, but at the same time cared about the interests of all parties at hand to create a transaction everyone could feel good about—now that's a good agent!

Mike and Lezlie Campion

04/08/2014

Rick knows Nashville and he knows people. He listens. He heard what we wanted and he delivered it to us. We've bought houses before and none of the transactions were as effortless as this one. I can't say enough to recommend Rick Elias as a realtor. We asked him to find us a house and we ended up with home and a friend.
Introducing a fresh new look for your Profile.
Click the 'Edit Profile' button below to enter 'Edit Mode' and continue the tour.