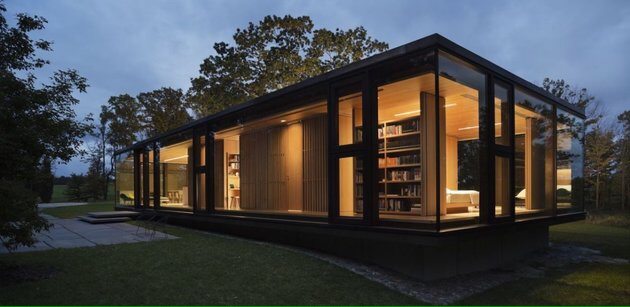 Get to Know Regan Forrest
Certifications
CRS
ABR - Accredited Buyer's Representative
SRES - Seniors Real Estate Specialist - 
e-Pro - Certification for Internet Professionalism
Awards
Top Producer: 2009,2011-2021
2014 Trulia Top Agent Award
Zillow 5 Star Premier Agent: 2011-2021
Skills
Listings, Buyers, First Time Home Buyers, Seniors/50+ Market, Contract Negotiation, Marketing, Sales, Market Analysis, Solution Focused Transaction Management, Vendor and Contractor Relations/Networking, Customer Service
J. Wilson, Buyer
07/06/2015
Regan is an exceptional realtor. She is extremely knowledgeable and sharp, and uses these qualities to find YOUR perfect house. She cares about you and your wants without her own agenda. Cannot say enough how highly she is recommended.
D. Wantland, Seller
06/26/2015
Regan was recommended to us by a prominent local realtor and turned out to be the best professional for us. She was experienced, well informed and patient with some problems we had with our buyer. She advised us well and handled the buyer's concerns politely and resolved some deal breaking issues. She was understanding, available, and a practical go between that resulted in a fair, favorable sale @ a fair and reasonable price and terms. We couldn't have done it withour her.
A. Moler, Home Buyer & Seller
05/05/2015
Listen, you just cannot find a better Realtor than Regan. She is amazing in all aspects. She knows that local market better than anyone, she knows all the best inspectors, appraisers, service professionals...you name it, she has a guy. I highly valued Regan's opinion throughout the entire process of selling our home (she was also our Realtor when we bought the house). I cannot recommend her enough.
First Time Home Byer
03/05/2015
An amazing Realtor!! As a first time buyer, she made a stressful processes enjoyable. She was extremely observant at noticing housing defects, excellent researcher, and always had our best interest in mind. You can't go wrong with her!!
Roger Cox
02/02/2015
After interviewing several Realtors I came away with a belief that Regan had what I was searching for. She was prompt in returning my call, she was engaging in our conversation, yet she actively listened to my comments. She answered my questions in a straightforward manner & she did not 'over promise'. Thus, I asked Regan to represent me in the sale of a piece of property I had actively tried to sell for over 4-months without success. Some Realtors, after receiving a Listing, simply plug it into the MLS & wait for the phone to ring. Regan on the other hand, had assembled a comprehensive marketing plan that included multiple web-sites. Her preliminary work included, anticipating the questions prospective buyers might ask & she herself, sought out the answers in advance. Thus, she was able to respond confidently when asked a question by a prospect. She even had professional photos taken in order to present the property in its best light. When we met to sign the requisite paperwork, Regan took the time to answer each question I had. She then listed my property the next day. She called me less than 48-hours later with a qualified offer! She also continued compiling a list of prospective buyers, just in case this offer fell through. Needless to say I was impressed! Regan's results were the product of her efforts…she had a plan AND she worked her plan. Moreover, during the sales process, there was a side-issue that came up & it was Regan who offered the suggestion that ultimately proved to be a solution to the issue. I found Regan to be conscientious, highly professional, extremely hardworking, very bright & quite personable. She is a problem solver who produces results.
J. Riffle, Home Buyer and Seller
08/29/2014
Regan is THE best realtor! She is fantastic to work with, is very knowledgeable about the location you are looking in, the price range you are looking for, and an impressive negotiator. My husband and I thoroughly enjoyed working with her. She was fun, friendly, energetic, and she understood EXACTLY what we were looking for and how we could get it. Regan would answer text messages and phone calls whenever I had questions about a property promptly. We actually ended up looking at a For Sale By Owner house that Regan didn't know about, but all I had to do was get her the address, and she had comps and pricing for me within an hour. She knows what will sell and what won't, and whether you should even bother looking at a property or not based on her knowledge. She was able to get our price for our house down considerably because of her knowledge of the area and her knowledge about appraising. After that, the closing process with her was very quick; she knows whomever you need in the business for appraising and inspections, and if she says use her people, use them, they are THAT good. Thanks to her, we have a fabulous new home, in a great location, and a new friend in the process!
Home Seller
06/04/2014
The house sold faster than i expected. A good realtor makes all the difference. Review and research and you'll find Reagan is a solid choice for a pro in your corner. Thanks again Reagan!
J. Nance - Home Buyer
04/01/2014
Regan is great! We contacted Regan when we found out that we were being transferred to Oklahoma with my husbands job. Not familiar with the area we had no idea what part of Oklahoma City we wanted to settle down a buy a home in. We changed our minds from the South side to the West side and back again. Through all of our indecision Regan remained patient and professional.
Buyer
02/21/2014
Regan helped me buy my second house. I didn't use a realtor when I bought my first house and had no intention of using one this time. That was before I met Regan. She was extremely understanding and thorough when we first spoke on the phone. She explained the benefits of her help without being pushy. She was extremely knowledgeable about neighborhoods, school districts, which builders to avoid and also recommended an insurance agent that saved me thousands of dollars. She was kept me informed through the entire process. It was extremely easy to buy a house when you have someone like Regan looking out for your best interests! It's been a month since we closed on that house and Regan has stayed in touch and continues to help with any issues that have come up. I will never buy another home, unless it's from Regan. She continues to impress me with her customer service. If anyone calls Regan to list their home or to buy one, they won't need to call anybody else!
format_quote
Top-Producing Full Service Boutique-Style Realtor in Edmond, NW OKC & Metro Area. Luxury, Second Homes, Move-Up, Downsizing & Seniors. First Time Home Buyers & Military Friendly.