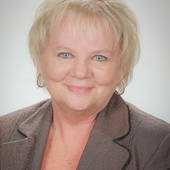 Managing Real Estate Broker
Vicki Watzlawick
Illinois Foreclosure Expert, The Watz Team
Algonquin, IL

—

CORE Realty (The Watz Team)
Homes for sale in the Algonquin, Barrington, Lake In The Hills areas. Realtor with 34 yrs in area that is also a Certified Foreclosure Expert. Commercial & Residential services Vickisdreamhomes.com
Get to know Vicki Watzlawick
Besides selling normal homes in the Algonquin Illinois 60102 area, Vicki is a Illinois Foreclosure & Shortsale Expert! Email us for my free report on Shortsale Myths and Facts.    Don't be fooled by the others,  she is a CERTIFIED Foreclosure Expert with 11 years of certifcation & training, not some 3 hour class! Co-author  "Should I Short Sale My Home?"  Experienced at commercial short sales as well. She has helped HUNDREDS of local people  in saving their credit and homes from foreclosure with her short sales program an she can help you too!  If you want to save your credit, give her  a call.  There is no obligation to chat with her.
Buyers: I take the buying process as seriously as my buyers do, therefore I offer nothing but the highest quality of service to my clients. When you decide to purchase your home, I am someone whom you can trust and someone who wants to earn your business. Buying your home is one of the most important purchases you will make, so I will take the time and make sure you are absolutely in love with your new home before you purchase it!   If youa re looking for Illinois foreclosures I ahve the complete list for all of Northern Illinois.  Just email me and ask! Here are some of the steps we will take to find your perfect home: Determine Your Wants and NeedsThis is the single most important step. By asking you a series of questions we will establish what you are looking for. My goal is to not waste your time by looking at properties that are not in your price range or homes that don't meet you needs. Throughout the buying process we will maintain your confidentiality and represent your best interests. Help You Get Pre-QualifiedThis step will show you how much you can afford.  This is accomplished by speaking with your financial institution and establishing what monthly payments you will be comfortable with. Home ShoppingWe will use every available method to locate a property that matches your search parameters.  This will include properties listed with our office, offered through other real estate companies, as well as unlisted properties.  We will disclose all known facts about the property that are likely to affect your decision. We will investigate the home sellers level of motivation and often can also find out how much they owe on their home.  When we find the home that meets your criteria, We will assist you in writing an offer and act as a liason between you and the seller.  We have all been trained to be good negotiators. Closing  We will be with you every step of the way, right down to the final day of closing and we usually attend all closings, in case any home inspection issues, or contractual issues arrise. Visit me at www.Vickisdreamhomes.com 
Let Us Sell Your Illinois Home! Selling a home is the largest business transaction most of us will ever make. The selling process can be very complex and time consuming, however with the aid of our services, be certain that you will come away completely satisfied and stress free. One of our main responsibilities is to arrive at an accurate estimate of value for your home, so we ensure a detailed evaluation and analysis of every part of your home. Our work doesn't stop there, as we will fully investigate the real estate market and compare your property with similar listings to make sure that you receive the highest amount you deserve for your home. I will gladly give you a Free No Obligation CMA or House Value report for any Illinois Real Estate. We will follow a step-by-step marketing program that will provide you with service that is professional and courteous. In the end, you will be sure that the price you set reflects the true value of your home under current market conditions . . . rest assured that you will be completely satisfied with your selling price once we have completed the proper research and evaluation of your home. Get a FREE Email Value of your home....www.VickisDreamHomes.com
Vicki Watzlawick's Blog Posts
Home Buying
–

almost 8 years ago
Certifications
Vicki Watzlawick is anaward winning TOP PRODUCER for the State Of Illinois.
These are just a few of the reasons Century 21 Affiliated has clients from all over the United States relocating to the Algonquin Illinois area to find their dream homes.  We encourage you to discover why Algonquin Illinois is the best place to live in Illinois through our links.
 In today's competitive real estate market, timing is everything. With ExitReal Estate Partners as your partner for the future and the Watz Team's  VIP Real Estate Listing Notification Service, you'll see that finding your dream home is easier than you ever thought possible.
Our Team's VIP Real Estate Listing Notification Service, backed by our inside knowledge of the hottest properties in McHenry County, puts you in control of your future.  You'll be first in line from the moment you sign up. As soon as Realtors list new properties in the MLS database, you'll be notified immediately. 
If Illinois real estate is in your future, whether you're looking for your dream home, a second home, a luxurious vacation home, or a smart, timely investment, the Watz team at Exit Real Estate Partners is committed to making your dream come true.
Founded on the principles of integrity, honesty and a genuine desire to help you see your dreams come true, Exit Real Estate Partners not only promises to find the best property in Northern Illinois for you, but to walk alongside you every step of the way. 
Assisting Buyers and Sellers through the Entire Real Estate Process Are you Serious About Finding a Illinois Home For Sale? We invite you to contact us with any of your real estate needs and questions, as we are here to serve you, the client! Whether buying or selling we'd love to be your Realtor.  Living and working in the area for 34 years, we know house values!   Email us for a free market analysis on your home. We sell over $20,000,000 a year in local area homes and have references, available upon request.  Note we sell 92% of all our listings, unlike many other local Realtors that have high expired ratios. Known as the "Gem of the Fox River Valley," the village of Algonquin, 39,000 plus residents, is a rapdily, expanding community in the northwestern suburbs of Chicago. This 130 year old village on the banks of the Fox River is home to many lovely and quaint antique shops, restaurants and also new malls that have just opened.  Approximately 40 miles north of Chicago, Algonquin is a safe, family-oriented community with a wide variety of educational and recreational opportunities. The town maintains jogging and biking paths and a municipal pool site that offers swimming lessons. Its numerous parks are home to playgrounds, football and soccer fields, basketball, volleyball, tennis courts, picnic areas and even an ice skating rink!  Algonquin offers a strong and renowned public education system for school-aged residents and there are several colleges and universities in proximity. Real estate options in Algonquin are single-family detached homes, estate properties, condominiums, townhouses and land. Algonquin Real Estate and house values have been increasing 3.2% per year for the past two years! If you are looking for Algonquin Homes For Sale click the auto home search button on the left.              For detailed info on Algonquin click here! Lake In The Hills:  As the name implies, Lake in the Hills has lakes - four of them
Testimonials for Vicki Watzlawick
Reviews from several people

03/16/2014

Go to Zillow.com to see more reviews.

- Highly likely to recommend
02/22/2014 - JAB300A
Sold a Single Family home in 2014 for approximately $225K in Crystal Lake, IL.

Vicki made an excellent presentation and as a result I choose her from three agents who presented for me, each representing a major realty group. Her presentation was a good reflection of things to come. She heard what I wanted to do and made it happen. At one point I was nervous on waiting on a bid, and she told me not to worry, and that she have a lot of experience and this is the way to go. She was so right! The sale went very well, a cash buyer with no contingency.

- Highly likely to recommend
10/18/2013 - ctolle78
Sold a Single Family home in 2008 in Lakemoor, IL.

Vicky was a life saver! I had tried selling my town home for years, but due to a divorce that left me in financial troubles, Vicki was about to take over and get it sold on a short sale. I have recommended her to a lot of friends and family for the real estate needs.
Respond to review Share on Facebook Share on Twitter Share on Google+

- Highly likely to recommend
10/01/2013 - user9718564
Sold a Single Family home in 2013 for approximately $125K in Zion, IL.

I highly recommend Victoria Watzlawick as an outstanding realtor who through her dedication and approach went through great lengths to ensure the sale of our home in the fall of 2013. She spent countless hours working with us keeping us totally informed every step of the way - morning and night. She showed extraordinary professionalism and is an expert in negotiating with lenders. The personal attention and direction she provided helped to keep us focused over several weeks and kept us from giving up entirely. We could not have had better support!

- Highly likely to recommend
09/09/2013 - user8158705
Sold a Single Family home in 2013 for approximately $275K in St Charles, IL.

Negotiation skills: Excellent
Vicki was single minded and totally focused on getting the sale done. I'm grateful she never gave up on the short sale process even when I was ready to do so.
Respond to review Share on Facebook Share on Twitter Share on Google+

- Highly likely to recommend
09/04/2013 - Dan Kozlowski
Helped me rent a home.

Vicky was very helpful in the sale of our home and tentative to our needs looking for a rental. Vickey and her team always answered my calls and questions promptly and in a professional. Manner. I will not hesitate to use Victoria in the future.
Respond to review Share on Facebook Share on Twitter Share on Google+

- Highly likely to recommend
08/11/2013 - user57819957
Sold a Single Family home in 2013 for approximately $175K in Huntley, IL.
Local knowledge: Awesome

Vicki helped me get into a home that was the perfect fit. I couldn't be happier! She was informative and gave her honest opinion on all the homes we viewed. She helped keep my closing on schedule so that I could meet my necessary deadlines. I have such confidence in her knowledge that I have recommended her to numerous friends and co-workers who have been equally as happy with her services.
Respond to review Share on Facebook Share on Twitter Share on Google+

- Highly likely to recommend
08/11/2013 - user366814
Sold a Single Family home in 2011 for approximately $325K in West Chicago, IL.

Vicki was completely committed to making my home purchase as exciting and easy as possible. She took her time, showed us tons of homes with the same joy and honesty as the first one we looked at. She is an amazing person and I would NEVER trust anyone else to help me through this process. I would recommend her to anyone and everyone!!!


Introducing a fresh new look for your Profile.
Click the 'Edit Profile' button below to enter 'Edit Mode' and continue the tour.