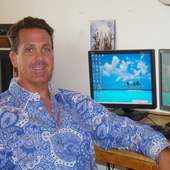 Education & Training
Sean Callahan
San Diego, CA

—

Real Estate Marketing Nerds
real estate lead generation systems, real estate marketing consultant, real estate websites, real estate online marketing plans, mortgage marketing, real estate internet leads, San Diego consultant
Get to know Sean Callahan
Internet Real Estate Leads Generation / Real Estate Lead CaptureWebsite Systems Starting at $299.00 / I create real estate lead generating systems on the Internetfor real estate agents and mortgage lenders. I started in 1999 workingat Homes.com and then developed my own real estate and mortgagemarketing business called "Real Estate Marketing Nerds", which wenton the help thousands of real estate agents with lead capture andonline real estate sales.I work as a real estate marketing consultant for real estate brokersand agents around the USA and always try to keep an eye on whatworks best and what technology consumers are using to find whatthey are looking for.Today a successful real estate marketing campaign starts with a goodlead capture website and once that is in place pay per click viaGoogle Adwords, real estate blogs, social media, YouTube.com,iPhone apps and other tools are essential to broaden your baseand get in front of an international group of buyers.Mobile friendly real estate websites are important since 65+%of searches come from Smart Phones on Google and havinga real estate app or mortgage app does not hurt either.Normally I can figure out what website products and marketingpackages are best for you based on your budget.If you need help generating Internet business for real estateor mortgage and are ready to do something that works call meat 858-731-7278 for a free consultation on what you have nowand see if we can put it to work to get better results. There are a lot of real estate websites and mortgage websitesout in the marketplace but few are effective for capturing leads.Real Estate lead capture can be done via pay per click searchengine marketing and also via organic and free SEO. Once youhave a good website both can be very effective. Without a goodlead capture real estate website neither will be effective. Youmust have a good lead capture website in place to get yourmarketing dollars to pay off and since the vast majority ofreal estate websites are created by graphic designers and notmarketing people.
About Me
I have spent 13 years working with real estate agents and brokers helping them sell homes using the Internet and Internet based tools and strategies.
I started off as a salesperson at Homes.com and later went on to become a sales manager before leaving and working for a search engine marketing company.
After leaving the search engine marketing company I bought several of my own real estate websites to market vacation rentals in Mission Beach and soon learned I was not as smart as I thought I was.I then went and bought a broker website (PacificBeachOnline.com) and then built out 10 agent websites to try to figure out what works for capturing leads and does not. I had these real estate websites for four years and used them as prototypes to learn what works and what does not work for real estate marketing.
I spent 2 years teaching search engine marketing courses for a seminar group call The Learning Annex in San Diego and received 85% excellent grades from my students and attendees.After a couple of years and thousands of hours of research, I started an Internet marketing company that focused on selling lead generating programs for real estate agents (www.realestatemarketingnerds.com )I offered a 2 week "FREE TRIAL" to real estate agents to prove I could deliver results before they paid and have over 2,000 agents pay for the service. I have amassed over 100 testimonials and to date have helped agents sell millions of dollars in real estate all over the country in every state from Alaska to Florida.I have spent tens of thousands of hours researching the best ways to sell real estate on the Internet and now have well over 100 million in documented sales from real estate agents and brokers.
I am now offering some free videos to provide tips and advice on how to use Google, YouTube.com, Craigslist.com, Myspace.com and other online websites to sell more real estate online.View my blog at:http://www.realtown.com/MillionDollarHomeSellingSystem/blog

Real Estate marketing consultant, real estate lead gereration, lead estate lead systems,
online real estate marketing, real estate websites, social media marketing, blogging,
Wordpress based IDX implementation, YouTube.com video channel marketing, video
distribution,
Sean Callahan's Blog Posts
Real Estate Sales and Marketing
–

over 11 years ago
Real Estate Sales and Marketing
–

over 11 years ago
ActiveRain Community
–

over 11 years ago
ActiveRain Community
–

over 11 years ago
Certifications
Real Estate internet lead Generation / Online Real Estate Lead CaptureI specialize in getting low cost targeted traffic to real estate websitesby using cutting edge marketing techniques and have had thousands ofsuccess stories getting leads coming in from the Internet for real estateagents and mortgage lenders.Looking for getting more leads and results for your real estate marketingin 2013 and beyond? Call for a free consultation at 858-731-7278Real Estate Lead Generation / Mortgage Lead Generation / Real Estate Marketing
Introducing a fresh new look for your Profile.
Click the 'Edit Profile' button below to enter 'Edit Mode' and continue the tour.