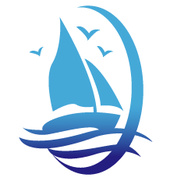 Mortgage and Lending
Lori Masters
Harbour Equity Partners
Palm Beach, FL

—

Harbour Equity Partners, Private Client Services
SuperJumboLoans.info was created as a platform to service high net worth borrowers with a variety of jumbo mortgage loan products and options.
Get to know Lori Masters
I would like to introduce you to Private Client Services, LLC, a division of Harbour Equity Partners, which is a platform to service high net worth clients with a variety of finance options. Private Client Services is a marketer, which in other words is a lead provider for a relationship manager in a top tier investment bank. The Banker also happens to own Private Client Services, LLC. and the hedge fund associated to Harbour Equity Partners. The products that we discuss here are structured around a borrowers profile so there is no conventional approach to our products. The Niche products are designed for High Net Worth clients that don't fit for conventional banking in regards to income, credit, value or collateral. The products we will discuss are exclusively Private Banking related, which has much more latitude and flexibility when it comes to financing today's High Net worth client.
For more information on projects and terms feel free to browse our site at http://www.superjumboloans.info/.
For scenarios you may email info@superjumboloans.info
Lori Masters's Blog Posts
ActiveRain Community
–

over 8 years ago
ActiveRain Community
–

over 8 years ago
ActiveRain Community
–

over 8 years ago
Mortgage / Finance
–

over 8 years ago
Intro to Private Banking video
Intro to Private Banking Video and Transaction Summary The Private Banking products offered are tailored around a high net-worth borrower that may not show personal income and/or may have issues with home value. The features of Private Banking will usually include a private banking relationship which may also offer a discount for as much as .50% to the rate on any of the par loan products. Having a revolving relationship means it is easier for a high net worth borrower to obtain financing for personal and/or business projects, and as the borrower develops his or her need for financing he or she can contact the private banker assigned rather then have to suffer the delay that occurs when searching for a lender. The features offered also include: • A direct private banking relationship • Par Private Banking Rates, no add-ons • Asset and securities based financing available • Ability to annuitizing assets to qualify your income • Able to close in the name of your family trust or LLC • Products offered for purchase or refinance in all 50 states • 100% + LTV jumbo loans with the collateralized program • Super jumbo loans financing + revolving financial relationship • Loans for borrowers that don't fit conventional lending guidelines • Loan terms we offer, 5 yr, 7 yr, 10 yr, 15 yr, 20 yr, 30 yr fixed or LIBOR + • Loans for self-employed borrowers that show little to no personal income. • Loans for high end homes that have suffered a reduction in value or high LTV • Revolving private banking relationship for future business or personal lines of credit • No upfront costs, and no fee any kind until the day you close with a top 10 Private Bank • Reduced home value issue? We can create the value to get the loan amount you need • Income qualifying with business cash-flow or cash reserve, NOT just your personal income Certainly these are not conventional products. For questions or scenarios please feel free to call or email to qualify in minutes. info@superjumboloans.info
Certifications
Realtors Page
As a realtor you need the best tools available to help you close the deal. With the credit market issues this means your prospects will have challenges in finding a loan for their future home. Our Private Banking program is geared toward catering to the complex financial needs of our high net worth clientele. We provide an unsurpassed level of service and response to meet the goals of our borrowers and the realtors that provide those clients.
The borrowers overall financial profile is reviewed using credit, collateral and asset in various combinations to produce creative approaches in meeting those financial goals. We would like to see the following items to determine the credit risk of each file.
With Credit, 1003/1008, appraisal, income & assets, we can issue and approval in hours for some full doc borrowers, and we will assist in gathering the information needed to help the stated and self employed borrowers.
We have the ability to provide a loan as full doc or SIVA depending on the overall assets of the borrower, we will under write using compensating factors, that is if the borrower is weak in one area such as credit we can compensate for that with another items such as additional collateral or assets.
Program guidelines:
Minimum loan amount $750,000 to 25,000,000 Plus we can go lower with exception
Standard guideline: Loans from $750,000 to $3,000,000 /Credit scores 620 & up / LTVs for 60-90% / and we would like to see 12 months plus in PITI reserves plus for full doc loans. For stated we would need 30% of the loan amount to meet our guidelines. All programs have exceptions in the event that your borrower does not meet the full requirements. For loan amounts over 3 million we will underwrite with compensating factors, example being additional collateral or reserves. We will also require two of our appraisals for loans over 3 Million supporting value prior to closing. We do require appraisals from our nation wide inspectors, if you do not have an appraisal allow us to order it so as not to incur more cost to the borrower.Our approval will generate several program terms for the borrower to chose, generally 30yr fixed, 15 yr fixed, and several arm products which are all at par pricing.
The Process:
The process we have in place is designed for success and is very straight forward.
When a Realtor submits a deal to their account rep, we will start the process by reviewing the application and borrower information. You will be notified when we intend to interview the borrower and at that point we will have a processor and underwriter that will deal directly with the borrower all the way to closing. Your contacts will be limited to your account rep and the broker update system which can be emailed for updates on your files at info@superjumboloans.info Brokers are not permitted to deal with processing or underwriting. Conditions and appraisals are completed and reviewed by our staff, finally the fee package will be issued to the borrower with with escrow instructions and we are ready to close.
Please feel free to contact us to see how your client can fit into the private banking model info@superjumboloans.info
Introducing a fresh new look for your Profile.
Click the 'Edit Profile' button below to enter 'Edit Mode' and continue the tour.