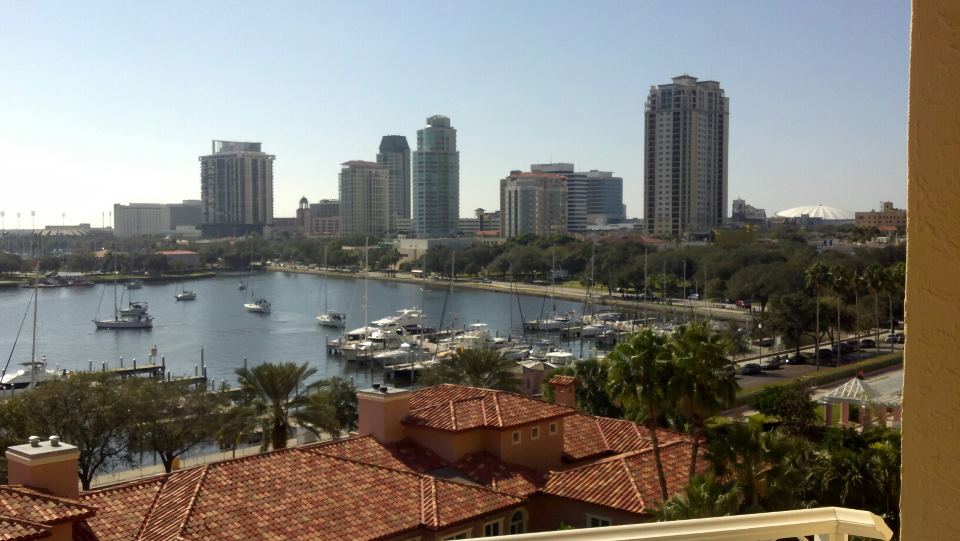 Get to Know Peter McGahan
Looking to live in a place that gives you the best of two worlds?
St Petersburg, FL is a vibrant city with many exciting activities, while close to the most beautiful beaches around!
If this sounds like a place you want to live, contact www.yourhomeinstpete.com and we will help you on your way!
Marco and Sumiko
10/28/2014
Peter is the kind of agent you wish for. He listens to you. He then acts on what he hears. Sound simple? That kind of pro-active behavior is less common than it should be. As a commercial investor, I have found Peter to be to be one of the best agents that I have come across. Our deal in Old Kenwood seemed like it was doomed with so many problems. Peter took on each problem, one at a time, and came up with reasonable solutions. I would recommend Peter to anyone who is sometimes frustrated by a lack of caring or service. The word "Realtor" will no long have a negative connotation after he has served you.
Lydia W
06/01/2014
Pete was recommended through a friend when we started looking at buying a home in St Pete. Since we were buying from out of state, it was especially important that we have a realtor who we could rely on and trust in, to find us the right home, and to represent us from beginning to end. We couldn't have been more pleased. This was the 5th home we have bought over the years and was easily the smoothest. Pete has a lot of patience and kept us up to speed as homes came on the market. We were in Virginia when the perfect house came up. We flew down to see the house, and Pete completed the negotiation and contract signing electronically, all within 2 days. His representation of us to the sellers and back was seamless. Pete paid prompt and high quality attention to everything we needed after that, including inspections and a remote closing. Since we were purchasing an older home, we were especially concerned about getting a first-rate inspection. Pete has great local contacts and he recommended an inspector and spent the day with him on our behalf. Pete talked us through the inspector's observations over the phone and it felt as if we were there. It was the best inspection ever, focused on what's really important, and not endless notations of normal wear and tear that anybody could see. We were more than satisfied as were we with his help in navigating us through Florida Insurance. Pete is a skillful professional, providing one-stop shopping and attention to everything you need, and he's also a fun person. How many realtors have you gone out to dinner with to celebrate and who enthusiastically offer to help you move your furniture in? This buying experience had at most a half day of stress and, yes, Pete actually made it fun.
Mark and Garry
05/01/2014
We found Pete by doing an internet search for a realtor in the St. Pete area. His professionalism was apparent from the first contact, making it so much easier to look for a property from out of state. He not only found us a dynamite home, his advice on the process helped us negotiate a great price. He is easy-going, honest, and trustworthy; we always felt he was doing the best he could for us. You could not choose a better realtor! Garry and Mark, now from Massachusetts and Pinellas County.
John and Charlie
04/02/2014
Pete was incredibly responsive and made every effort possible to accommodate our needs and schedule through the entire process -- from looking at homes, the offer, the closing, and follow up. He has been amazing at making the entire thing easy for us as long distance buyers. Pete has a great network of resources to meet every need, including inspections and property management. Pete works hard to find the property that's right for you. He's not interested in just selling you the most expensive property possible; he's really focused on meeting your needs. On top of all of this, he makes it all fun and easy.
Steph R
09/27/2013
We met Peter McGahan through an online forum when we were still in VT in the early stages of moving to Florida. He was very helpful with questions and he signed us up with Listing Book and occasionally kept in touch with us over the next year. When we were finally ready to buy, he was a great help showing us houses, getting there quickly, and making the whole process less stressful. I'd highly recommend him.
format_quote
Real Estate Sales Agent in St. Petersburg, FL