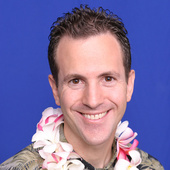 Real Estate Agent
Bryn Kaufman
Get to know Bryn Kaufman
Home Single Family Condo MF Land MLS# Address Site Map Mobile My Searches Resources Contact
We give buyers 20% of our commission. We will sell your home for 4.5% or less.
Why Buyers Choose Us OahuRE Advantages Typical Agent We give you 20% of our commission. You do not have to fill out any paperwork. Your part of our commission is put on your settlement statement as a credit towards your closing costs. For example, with a property price of $1,000,000 we would give you $6,000. We gave over 1/4 million to buyers in the last 2 years. Do not give you part of their commission. Represented more Buyers in 2009 than any other agent. Our experience is crucial when suggesting additional homes to view, analyzing comparables, negotiating the best price, and preventing problems during escrow. Many times we recommend a home the buyer did not know about and they buy it. According to the MLS statistics, 85% of all agents represented only 2 buyers or less in 2009 Because of our experience, Buyers we represent consistently purchased homes at a lower percentage of asking price than the Oahu average. You might pay more for your home using a typical agent. We can prevent or solve most issues that come up during escrow because of our experience. Agents with less escrow experience might make your escrow more challenging, or worse, your purchase could fall out of escrow. No need to print, fax, or scan offers because all our offers are signed online using Docusign, the leading provider of digital signatures, so you can be assured your signature is secure. Digitally signed offers are clear and easy to read. Sign with just a few mouse clicks from any where in the world as long as you have internet access, even from your iPhone. Offers have to be printed, signed, faxed, or scanned and many times it is hard to read after faxing or the file size is too large to Email after scanning. Submit fully signed offers within 20 minutes, no matter where in the world you are. In a multiple offer situation, being the first offer submitted could be critical. Could take up to 24 hours to submit your offer, thereby losing the home to an earlier offer. Take as much time as needed to understand the offer before signing, because we provide you detailed information about the offer online. No detailed information online, so the agent briefly goes over the offer, and then you sign it without understanding it. As developer of the #1 Website for Oahu Real Estate, we really understand how to use our Website to analyze the comparables. OahuRE comparables provide 20 additional fields, so you don't offer too much, or lose the property by offering too little. The comparison report Realtors provide is missing over 20 important fields that OahuRE shows you. Missing fields include the Assessed Value, Property Condition, Year Remodeled, and Monthly Tax Payment. We have a lot of great testimonials Very few or no testimonials. We do not use Buyers Representation Agreements, so you are not locked in to using us. All our buyer services are free as the seller pays our commission. Might request you to sign an exclusive Buyers Representation Agreement locking you in to only using them. We give you 20% of our commission. See sample amounts below. Cost of Home We Save You Cost of Home We Save You $500,000 $3,000 $1,500,000 $9,000 $750,000 $4,500 $3,500,000 $21,000 $1,000,000 $6,000 $5,000,000 $30,000 Testimonials Hi Bryn, Happy Holidays! Thank you again for assisting me with first home purchase. I especially appreciated Elaine's advice, diligence with calling me back, and referrals. I felt that Elaine was very professional, knowledgeable about the market, and I didn't ever feel pressured. I would recommend Elaine to all my family and friends, because she makes the time and effort to come early before a house showing, she returns my calls and emails on a timely manner, she gave me professional referrals for the home inspection, cleaning company, and loan officer, she informed me of up coming procedures and explained the process of closing in a detailed manner. As a first time home buyer, having the patience and understanding for someone like myself was greatly appreciated. Bryn, your website was a huge load off of my back when it came to researching places. I really liked the fact that it was constantly being updated and it listed every a variety of places on the island. I knew that if I had to individually look for places, the process would have taken longer. Thank you for being an advocate and a voice for me when it came to the owner approving my offer. I really appreciated that your followed through and had someone fix the air vent in the bathroom, the disposal, and the pipes. All in all, I was very impressed with your service and I will recommend your site to everyone I know. Merry Christmas and Happy Holidays! Thank you Bryn and Elaine. You folks have truly helped to make this process of buying my first home a positive one. I appreciate your diligence and quick response to questions and concerns. We are very pleased with our purchase, as it is what we wanted --- period. We would not have it were it not for you and the OahuRE Team. Jerry and I wanted to thank you for all your help and support in helping us to land our home. I wanted to share this with you:In the beginning, before we'd started house hunting, I went to church to ask Him to tell me if the time was right to purchase one. If so, to give me guidance because we were going to be treading in uncharted territory. I also prayed for peace of mind and peace in our family knowing that buying a house, for the first time, could prove to be a daunting task. Shortly after that, my brother stepped into the picture and shared your website with us. What a blessing that turned out to be! It was so easy to navigate thru; couldn't have been any easier. After traveling to view about 6 homes listed, we'd decided on purchasing the house we'd eventually landed. Now, I'm not completely sure about why or how all the credits and rebates came about, but, that in itself, was a HUGE blessing because they took care of the points and the closing costs. Also, the repairs I'd requested were taken care of at no cost to us; another huge blessing. The timing, also, couldn't have been more perfect because, the lease in our current place ends at the end of May.Even though I've had to take a crash course in home buying 101, and still don't completely understand all the terminology and lingo, or what happened during the 'whirlwind', He has blessed us with a home we were looking for. Again, we wanted to thank you because you 2 were very instrumental in making all of this unfold before us. Without your guidance/assistance, none of this might've happened. Hi Bryn, It has been a great experience all around. You have both been so helpful and kept the process really hassle free for me. By the way, I'm not sure I officially thanked you for the superb job you did to take us through that last transaction. Wow, we did a lot in 3 weeks, but we're so grateful for all your skills and pleasantness to work with us. Really, Mahalo and Bravo for a great assist. I just want to say thank you so much for getting back to me. And Elaine was very helpful in showing me the property on Awini. I have tried to work with other RE Agents in town and they have not been this helpful. I really appreciate your work. Thank you both for taking care of us the last month or so. As we talked we could not think of anything negative to say. You both took great care of us. Communication was on going. Not one time did we have to wait to get in touch with either of you. Not once did we feel pressured or hurried. Thank you both for all you did for us. Just want to let you know how much I appreciated your help in assisting my wife and I in getting our home. You really know your job. Your website is amazing. I think it should be the required method to buy houses in Hawaii... and in the world. You were all about customer satisfaction, no matter what. You always made me feel at ease. Never intimidating. I really like the emailing of documents and the click to sign. You put a lot of thought in making home purchase easy. Your program is the greatest I've ever seen. It truly was a pleasure working with you both. What did I like about your services? EVERYTHING! I had been monitoring your website for a few months looking for the RIGHT one to come along. Your website is awesome. So easy to navigate, so informative, so many ways to look for what you want/need. Kudos to your webmaster. Bryn you were always there with a quick response when we had a question. It seemed that no matter what time of the day or night that we asked a question, you responded almost immediately with an answer. The people that you recommended that we work with for the house inspection and other things were great too. Your knowledge and you willingness to go the extra mile were obvious. Thank you both again for making finding and buying our HOME much less stressful than I had anticipated. Again, it was a pleasure working with you both. You can count on me recommending you to ANYONE who is looking for a new place to live. We are extremely appreciative of all your services related to our recent real estate purchase. Bryn, Thank you for everything that you have done...We have dealt with many realtors in the past, whether we were selling a home or looking for one and you go way and beyond the call of duty. We appreciate you guys tremendously. I would like to thank you for all your help in assisting us in finding our home. Your patience and dedication was greatly appreciated. When you told me I could make an offer of $240,000 on a place that was $269,000. It open my eyes to all the available places there were. So I want to say thank you very much for your insight. When people ask me for a good realtor, you and Bryn will be the first words out of my mouth. I wish you great success in the future. We can't think of anything that needs improvement. We would be happy to recommend you to our friends and will definitely contact you in the future for any real estate needs. Thanks for your help. 'A'ole pilikia. If and when we ever decide to sell it, we'll contact you. Thanks for Helping us through the process. You both were great. I learned so much about the real estate market from your website and felt more confident in making our first home purchase. This has been our best Christmas ever. We have the keys and are happily starting our renovation work, Thanks for all the help!! You two have really been helpful and I will certainly recommend you to my friends. Vince and I would like to thank you for your guidance, expertise and advice in helping us own our first home. Being in the ARMY for the part 17 ½ year, we lived in many states, rented houses, apartments& even lived in a military duplex. But we never owned a home. Thank you for all your hard work and dedication for making it possible. If we ever need your services again, we will surely use you in a heartbeat, and also refer you to our friends + Family. Once again Bryn, You have been very helpful! Any time I have some one looking for a house, I will refer them to you! As this is our first buy, not sure if other agents are as helpful and accommodating! Thank you so much for your help in finding the perfect house. You & Bryn made the process so much easier than we thought it would be since we were so far away. You went out of your way so many times , taking picture s and answering all of my email so fast. The two of you were huge blessing. Thank you very much for all your help. I was preparing myself for a long and drawn out process because I am on the mainland. My hats off to you for making this process so streamlined and efficient. Thanks again!! I may have already said this but this whole experience has been extremely positive. Between your web site having all the information we needed to make an informed decision and your excellent service as a realtor, this transaction went very smooth. My hats off to you!! Thank you Bryn. I really do appreciate how attentive you are to your clients. Thanks, Bryn. It was awesome working with you guys. :) Thank you both very much for sticking with us for such a long time!!! Many thanks for setting up numerous showings. We'll soon enjoy our new home. We really love the house. We are currently moving stuff in and unpacking. Thanks very much for all your help. It was very challenging, but we're glad you helped us along the way. Thank you, we are very pleased with the excellent service we received. We have already recommended Oahu RE to other potential clients. It was a pleasure doing business with you. We'll let you know when the housewarming party is on. (Clients) 25th birthday was the 20th and this is a great gift! I appreciate all your hard work on his behalf :-) Aloha and God bless you all! Thanks, Bryn -- sounds like Darren will be able to sign it from there after lunchtime. Thanks again for all of your help in getting the house -- it's been a really smooth process overall, and we've appreciated all that you have done! Hey Elaine, Thanks for the reminder. I just turned the tax exemption certificate into the Wahiawa Satellite City Hall. We are really enjoying our new home. We're all settled in now, and have pretty much adjusted to living in Mililani. It's been great here and we love having our new place. Once again, thank you for the reminder and all the help you gave us. Hi, Bryn, I am so grateful for your help, specially for me as the first-time homer buyer, you are patient to answer my question and inquiries. Thank you very much. Thank you so much for everything and getting the keys for us yesterday. The cable guy just left and we have cable & internet! And yes, this was one heck of a cliff hanger! If we ever buy again in Hawaii, we're going with a local lender (and with you of course). We learned our lesson...the hard way. But it all worked out! Thanks again. Thanks Bryn, you really have gone above and beyond for us and we really do appreciate it! We do love the house that has a strong offer already, but, I know so often deals fall through and that may be our chance to get our foot in the door! We do understand it is a long shot, but we are praying! Thanks again for incredible service to us! We have worked w/several other agents before and your business is impeccable, so really thanks again for all your time w/us so far! Thanks for everything. This won't be the last time we talk. You were both highly professional and friendly. No doubt, we will use your services again. We've already recommended your services to several of our friends. Thanks again. Hi Bryn, Thank you very much! It has been a great experience working with you. Thank you for your many great advises and effective communication. You can be sure that I will recommend you folks for any future real estate needs! Aloha! Hi Bryn, Again, I am totally blown away by your efficiency. In all of the real estate transactions that I've been involved with, and there were lots, this is by far the most complete and well managed I've ever seen. Thanks much, Thank you so much for all of your hard work during the last couple weeks. We really enjoy our new home. We are painting and decorating the house yesterday so we little busy. This is a great gift for us at this Holidays Season. Anyway, Merry Christmas & Happy New Year to you all. Dear Bryn, What an ordeal. Thank you very much for your creative solutions to the many problems we encountered and for your patience. If there is a medal of honor that is given to a real estate agent for service above and beyond the call of duty, you certainly deserve this medal. It was a pleasure working with you from the very beginning. We appreciate very much what you sacrificed in order for both buyer and seller to agree on the final purchase price. The format that you have in conducting your business is innovative and so efficient , I would recommend it to anyone and everyone buying or selling real estate. Your immediate responses and replies to phone calls and e-mails are unbelievable and surprising, knowing that very, very few people conduct their business this way. Your website is awesome. It is extremely comprehensive. You must be the envy of a lot of people in the business. This Christmas will be very special for our whole family. We both enjoyed working with you. We thought your work style suited us, where you wouldn't crowd us when we were looking at properties but instead would let us look around and afterwards would tell us what we needed to know. Though I dont know if this style would work for everyone. We also liked the electronic signatures, we felt that it made the process a lot cleaner and quicker. Thanks again for all your help. I would like to add my thanks to both of you for your expertise, your hard work and your patience! We have been very pleased with your service, both with the Condo purchase as well as with the sale of our parents home. And if/when we purchase another home in Hawaii, you will be our Realtors! Thank you for all you have done for us. Best Regards. It's nice to wake up early morning in Sydney and read your warm and gracious message. Yes, your quick response to everything we've asked is commendable and showed how much hands on you are with your business. I am certain it could not have happened smoothly particularly in those times when we were traveling somewhere in the Pacific, I here in Sydney and you guys in Hawaii. Thank you for showing us various properties and giving us your insight on property angles and concerns that provided us with information leading to a more informed decision. Bryn, you were terrific in your handling of all the legal and other institutional issues. You have nicely divided up the responsibilities of working with buyers between you. Thank you again. Hi Bryn and Elaine, Thanks for helping us buy our first place and for having such a great website! We really appreciate all your help. Mahalo Great! Than you so much. I really feel like we are in very good hands with you and Elaine. Greetings... Thank you for the GREAT job you did with this transaction! Also, Thanks for the $$ Rebate... that is a real 'attention getter' when looking for Real Estate. ( I actually thought I would get little support with that $$ incentive, however, You gave me more support than I have ever had before in a Real Estate Sale. ) I have no suggestions for your operation... everything worked great and doing the 'Paperwork' on the internet really saves time... no going back and forth to your office. So, Thank you both and although we have remodeling to do, I think we got a good deal... we like the House and the Location! Good Luck to you with your future Real Estate work and success to your Firm. Thank you Bryn. Although we haven't met face to face it seems like we already know you. It has been a great experience working with both you, who really took good care of us, were so efficient and just so professional in what you both did to help us make our dream a reality. Aloha We have received keys to our new house and would like to thank for all your help. Not only your website is far superior to anything we have encountered, but also the level of your personal service is unparalleled. You have provided excellent communications channels, with phone calls and e-mails unfailingly answered within a few hours, more often immediately. Your knowledge of the market, as well as the procedure of complicated RE transactions, is excellent and you have met all the challenges with vigor, skill and sense of urgency that we enjoyed enormously. Thank you again, and we will have no reservation to ask for your help whenever we might need assistance with a real estate transaction. It has been my pleasure as well! I thought buying a home at a distance like this would be a nightmare. It's been a dream. No stress at all. If there were questions, you were right there with an answer and dealt fabulously with the sellers. It really put my mind at ease. Indeed we were far away but the process went smoothly due to your responsiveness, wise counsel and the trust we developed in you. Thanks very much for everything. We won't hesitate to call on your services again in the future. Much thanks to both of you for your efforts. I really appreciate the support that you provided on both transactions. Again, thank you for helping me to navigate a very long process. I'll be sure to send everyone I know to you two when they need help. Aloha Thanks, that's great news. Towards the end, I had my doubts if this would happen. I really appreciate everything you've done to help us get this home. From submitting the offer, to working with me as the lender decided whether or not to accept the offer, through to the final inspection(s), you've been very supportive. I feel very fortunate that we were able to rely on your expertise. Owning a home in Hawaii isn't something that I take for granted. Ever since I was a young boy, I've wanted to own a home in Hawaii. This house will have a significant impact not only on our family, since we can now return to Hawaii, but also our extended family as we now have a home in which to hold our family gatherings. To be able to buy this house, is truly a dream come true. Thank you very much for helping make this dream come true. Thank you so much for the time and effort in helping us achieve our dream of home ownership! I really appreciate the flexibility you've shown, answering my emails and phone calls promptly and during weekends. Thanks too for being available at a moments notice to show us all the homes we wanted to see. Bryn, I especially want to note that I appreciate oahure.com, as well as being able to sign documents digitally. I'm more of a technical oriented person and I really appreciate the way technology is being applied. Mahalo from the both of us. It has been a pleasure doing business with you and Ms. Le. Prixie and I will definitely recommend your services to our friends here on the island. Your efficiency and professionalism are top notch. Thank you. Thanks for the call. I'm sorry that I missed it! It's rare that I get to talk to you on the phone. Thank you so much for everything! It was nice working with you. Thank you for making it happen for both selling and buying of our homes at the same time. That was great! It worked out as we wanted! Thank you so much! I liked your quick responses with emails and text message services for the showings. Thank you and best wishes! It has been a pleasure doing business with you and Ms. Le. I will definitely recommend your services to our friends here on the island. Your efficiency and professionalism are top notch. Thank you. We got the keys to our new condo and everything is fine. We just fixing minor stuff and getting place ready to move in. It was a pleasure working with both of you. Thank you for all your help. Thank you for doing a really great job handling our transaction, and being really professional and giving us good recommendations and tips. Thank you for the rebate. It was a pleasure working with both of you, and I will let you know when the house is finally ready after our repair work is done. Dear Bryn, Thank you very much for your creative solutions to the many problems we encountered and for your patience. If there is a medal of honor that is given to a real estate agent for service above and beyond the call of duty, you certainly deserve this medal. It was a pleasure working with you from the very beginning. We appreciate very much what you sacrificed in order for both buyer and seller to agree on the final purchase price. The format that you have in conducting your business is innovative and so efficient , I would recommend it to anyone and everyone buying or selling real estate. Your immediate responses and replies to phone calls and e-mails are unbelievable and surprising, knowing that very, very few people conduct their business this way. Your website is awesome. It is extremely comprehensive. You must be the envy of a lot of people in the business. This Christmas will be very special for our whole family, especially for my wife. She saw her dream come true. I too enjoyed working with you both and thought you guys are awesome to work with. i'm just glad the glitch was corrected quickly and was behind us. i personally liked how automated the whole process is (look up properties online, signing docs online and so on), how quickly you responded to my inquiries, and your ablity to give something back to the customers but still provide the same level of services as other full commision brokers, that I'll definitely share the good experiences with friends and people i know of. thank you!! and have a great holiday season and a very prosperous new year! Thanks both of you. Yes, I also enjoyed working with you, especially in these last two to three weeks. Without Mike's consistent efforts and pushing, it may have taken much longer to close. I learned something from this purchase, certainly the holiday season is not a good time for closing, and it is better to use local lender. Most important is using the right realtor. You guys are great. Thanks I would like to thank you and your staff (realtor Elaine Van de Zande) for helping me purchase my first house. I first started looking for a house in Nov. 2009. I had no knowledge in the house buying business but I was determined to buy a house that was being sold as a short sale. I had it set in my mind that it was a lower price than what the housing market was asking. I searched the internet for all the information that I could find. I went to your competitor and was told to forget short sales. They are a waste of time. So I stumbled upon your website. Wow, so much information, I could do my own research which is what I wanted. After e-mailing you, you recommended Elaine. What a great choice. Whenever I wanted to see a potential house, I would call Elaine and she would do some research on the house to see if there was any problems. She would always schedule the showing at my convenience and not hers. If I liked the house she would write up the offer in less than two hours after I say I wanted to buy the house. Electronic signing is the best. She works seven days a week and has a huge knowledge of information as a great realtor should. She never pressured me to buy in a hurry and always made sure that I was very comfortable with the house that I was buying. She even got me an excellent mortgage company that gave me a 4 percent interest rate. After looking at many houses for almost a year with Elaine and playing the waiting game for short sales. Just wanted to say that I couldn't have bought my house which was a short sale at a very good price without Elaine. When my husband Steve and I first started looking for houses, we did not have a great experience with a certain real estate firm and agent that shall remain nameless. They made us feel rushed and were not very warming and comforting during the whole process. As faith would have it, a few circumstances came up and we put our house hunting on hold for a year. When we were ready to get back in the swing of things, a friend recommended Oahu Re. As first time home buyers with a young child, we wanted to make sure that we were going to be able to purchase a home that best fit within our means and made us happy at the same time. We contacted Oahu Re when we seen a property of interest to us. They referred us to an awesome agent named Elaine Van De Zande. With her help we were able to find our perfect home. She was very patient and made us feel extremely comfortable through out the entire process. Elaine is one of the few people in real estate that genuinely care for their clients. She made us feel at ease and really wanted to see us in a home that we truly loved. We are forever grateful to her for making one of the most memorable experiences of our lives as smooth and welcoming as she has. My husband and I are definitely recommending Elaine and Oahu Re to all of my friends and family. Thank you for choosing Elaine to represent us on the purchase of our Kailua property. Our experience as clients of Realty Executives couldn't be more pleasant. The qualities of a Real Estate agent that Elaine possesses are very genuine. I've never met anybody in sales that really had the patience that she had with her clients. What I respect about Elaine the most is that she's never been the pushy type and she is extremely patient. I've experienced other agents that you know the minute you go to showings that they are only in it for the quick commission. She really made an effort to make sure that we find the right place and never pressured us to make any type of decision on a particular property. I don't really think Elaine wanted us to jump on the Kailua property initially because you could see in her eyes how much work the house really needed to upgrade to current standards. It's these type of assumptions from agents that really give you the feel of how genuine they truly are. She really made us feel that she was more of a family friend than a real estate agent. Me and Maddie can't thank her enough for all her hard work. We've experienced many different situations from the current real estate market and believe me it was very interesting. Without Elaine we wouldn't be experiencing the American Dream of home ownership. Thank you for providing the time and expert guidance that made finding and buying our condo possible. Your web site was a pleasure to use. Your rebate covered all of the closing costs, so it was nice just paying for the actual cost of the condo. That is a first after five real estate purchases! We have recommended you to our friends, and will continue to do so in the future. We are looking forward to moving in our home in a few years. Thanks again for your outstanding service.
Certifications
Home Single Family Condo MF Land MLS# Address Site Map Mobile My Searches Resources Contact
We give buyers 20% of our commission. We will sell your home for 4.5% or less.
Compare OahuRE vs. Typical Agent OahuRE Advantages Typical Agent On listings over $2 million, 1% commission to OahuRE, 2.5% to buyer's agent, 3.5% total commission. 3% commission to both side, 6% total On listings under $2,000,000, 2% commission to OahuRE, 2.5% to buyer's agent, 4.5% total commission. 3% commission to both side, 6% total 3.5% commission if OahuRE Team Listing Agent brings in the buyer with no buyer's agent involved. Still pay full commission? 1% commission if you find the buyer and no other agent is involved but we do the paperwork. Still pay full commission? 0% commission if you sell your property yourself while it is listed and you do the paperwork. Still pay full commission? Consistently sell homes 1% higher than the MLS average. If your home sells for $1 million, we would on average sell it for $10,000 more. This is on top of the $25,000 less we take for our commission. Pay full commission plus might be selling your home for less than the MLS average percentage of asking price. Uses Professional Photographer with high powered Flash and Wide Angle Lens. The National Association of Realtors said "It's no secret that pictures help sell listings faster. But they also add value: Homes that are marketed with superior photos taken with high-quality cameras actually sell for more than houses that are photographed with standard, point-and-shoot cameras." Take photos themselves with inexpensive digital camera or even when a professional is used they upload just the 10 small photos the MLS allows. Having photos only on the MLS does not give you the full benefit of professional photos. Unlimited Large High Resolution Professional Photos - please click here to see samples. Limit you to 10 small photos Automatically submit your listing to Google Base daily to maximize the info and photos buyers see on Google Maps. Does not submit your listing to Google Base. Represented more Buyers in 2010 than any other team. There are 9,169 agents in the Honolulu Board of Realtors database for 2010. Over 95% of those agents represented less than 5 buyers. The OahuRE Team represented 85 buyers in 2010. Showing Tracking System (see details below) Play telephone tag with agents trying to show property Automatically Email detailed instructions for showing your home. Verbally give just the lockbox number Automatically verify agent with Board of Realtors Lockbox provided to anyone who says they are a Realtor Automatic follow-up on showings No follow-up on showings Database of all comments to see trends No comment database Instant Email when a showing is booked You have no idea when a showing is booked Instant text message option too You might never know a showing took place Careful comparable's analysis using OahuRE Limited comparable analysis using other Websites 350 staging tips provided in writing Provide a few staging tips Cancel the listing at anytime, withdrawn instantly Have 30 days notice to cancel. Use Internet marketing that works Use ads in print that are proven not to work Large link on #1 OahuRE website to large photos No special link on OahuRE and no large photos Post to Craigslist every 3 days with a large photo Don't understand the best way to market online Disclosure filled out and signed online Disclosure by hand and faxed making it harder to read No sales pitch, everything we offer is here online High pressure sales pitch at your home Offers and all paperwork signed easily online Everything signed by hand then faxed or scanned No unsolicited Email sent to other agents Send SPAM to other agents about your property Average Days on Market before selling is 52 Average Days on Market for all Agents is 74 No pressure when presenting an offer. All offers are presented via Email so you have plenty of time to decide and can talk privately without an agent there. Present in person so you can't talk privately or take your time to study the comparables, or worse let the buyer's agent present the offer. Link provided to page that goes over the most important points to understand about your offer. Quickly skim over the offer with you in person. Respond to Emails fast as Bryn Kaufman who leads the OahuRE team works from the office while buyer's agents do the showings. Might have delayed responses because agent is busy taking buyers around the island and not able to check Email or Voice Mail. Traditional Real Estate Marketing No Longer Works Today almost everyone uses the Internet to find homes, and the few who are not on the Internet use a Realtor who uses the Internet. In 1995, when only 2 percent of Buyer's used the Internet traditional marketing was needed. Now traditional marketing has been replaced with Internet marketing. Internet marketing looks at ways to use the Internet to sell your home fast for more money, and OahuRE excels at Internet marketing. When you list with OahuRE your listing will appear on over 640 Websites for maximum exposure. OahuRE will sell your home fast for top dollar with the least amount of hassle. Here are the reasons why. Unlimited Large High Resolutions Professional Photos - According to the National Association of Realtors, 99% of all Buyers feel photos are the most important thing that influences their decision about your home. We will have a professional photographer come out to get photos of your home using a professional camera and a wide angle lens. See sample of photo sizes so you understand the OahuRE difference. In addition we put a link in your listing from the MLS which links clients to an unlimited amount of Large High Resolution Professional photos. Because photos are the most important thing that influence Buyers about your home, don't rely only on the 10 small photos the MLS allows you to post. Having Large High Resolution Professional Photos could make the difference between someone viewing your home or passing it up. Showing Tracking System - The most important part of a showing is following up to see what the Buyer thought about your property. This critical feedback can help you make changes to sell your property faster. We have programmed our Showing Tracking System to make it easy for the Buyer's Agent to give your their comments automatically. The first step is the agent can request a showing through our Website without calling us. This is important because it makes it very easy to schedule a showing. It is very frustrating when an agent is in a meeting or with a client so they don't pick up their phone and a showing can't be booked. With our Showing Tracking System the agent does not have to call us and play phone tag, and there is no way anyone other than licensed agents can get the lockbox code because our system looks up each agent in the Board or Realtors database automatically and only send Emails to the Email address registered with the Board. Once they complete their entry the system automatically generates two Emails, one to you letting you know the showing date, time, and details about the Realtor showing the property. We can also text message your cell phone if you like, this way you know instantly that a showing was booked without having to check your Email. The other Email goes to the Buyer's Agent confirming the showing. After the showing we automatically send out up to 3 reminder Emails requesting their feedback. All they need to do is respond to the Email so it is very easy and because it is so easy they normally will give feedback. Once they submit their comments an Email is automatically sent to you letting you know their comments. You also have a password protected link that you can click on at anytime to see the history of all the showings and all the comments. This is critical feedback that can help you sell your property faster. It is gathered automatically and easily by our Showing Tracking System. Pricing Your Home - One of the most important factor in selling your home is listing it at the price. If you price it too high you will scare away potential buyers and lose valuable time and money while it sits on the market. If you price it too low you give up additional equity that is yours. We analyze the comparable's with you using data from our cutting edge Website. We really understand how to analyze the comparable's as we have developed the best Website for doing just that. We will walk you through our careful comparable analysis to help you come up with the right price. Satisfaction Guaranteed. You pay us nothing up front and you can cancel at anytime with no notice and without penalty. We only get paid through escrow on the day your home is sold. OahuRE's average selling time for Single Family properties sold in 2007 was 47 days compared to 71 days for the market average, 70 for Coldwell Banker, and 63 for Prudential Locations. Contract Negotiation - Contracts are complicated, and intimidating. You don't want to go to a closing with some doubts. You will have the full benefit of our experience and knowledge for a smooth and successful closing. Disclosures, Inspections, Escrow - We will make sure you conform to all Hawaii statutory disclosure requirements. We will also inform you of any inspections that you should consider having done ahead of time to smooth the negotiating process with buyers, and to ensure a successful escrow and closing. Qualifying Buyers - Buyers have their own timelines, which might not be yours. We make sure they don't waste your time by qualifying them as to their real ability to afford your home. Optional Open Houses - We can hold one Sunday Open House for you, or if you prefer not to have them we don't need to do them. It is your option. Also, you can sit the Open Houses yourself if you like. The advantage of you sitting the Open House is no one knows the neighborhood and the home better than you, so it makes it very interesting for perspective buyers, and you can save a lot of money if you find a buyer and they do not want to be represented by an agent. Our fee would then be just 1%. Customer Quote "Thank you so much for selling our home. We appreciate all that you have done to close the sale. As you mentioned in your earlier email, it was touch and go for a while. Kinda sketchy at times.Now that we've sold, it gives us great joy to know we were working with two capable and hard working agents. She did a great job showing the house that one Sunday, and you did a great job scheduling the showings and helping us get past contract issues.What we liked most about your service was that it was very convenient. We thought the digital signatures were very quick and efficient. That was nice. Also that we were able to view feedback from buyers. Not only did it help us understand what people thought about our house, but also what they thought about our asking price. We also liked your "no pressure" approach which made it easier to make decisions on our own, although you did provide us with good information when we did have questions. Thanks for the wonderful service.We actually didn't think there was any thing unsatisfactory about your service. We knew when we signed the listing agreement with you that there was only going to be one open house and one brokers open. And with a minimal amount of advertising, you and her were able to sell our house for a really good price. We had two other brokers look at the house prior to us signing with you. They both thought 925k max, 60 to 90 days on the market, 3% commissions. So for you to get us 960k at about 30 days on the market was remarkable! Great job!Thank you for discounting your commission. We really appreciate that. Can't say "thank you" enough!" Questions & Answers I like what you have to offer. What are the next steps?Do you show the property?Do I sign an agreement?How much are closing costs not including the commission costs?Do we need a lock box on the property?Will you show it to someone who is not using a Realtor when they call you?Will my property be on all MLS Website's?I have someone who might buy my property but I still want to list with you.What happens if a Buyer does not want to be represented by a Realtor?If I have a tenant in my property do I have the right to show it?What if I want to sell my property and buy another one at the same time? I like what you have to offer. What are the next steps? (Index) 1. An OahuRE Team Member would come out to view your property and give you their estimate of the right price to list at. They can also leave a lockbox if you want one. As we are one of the top teams for Buyers of both Single Family and Condos we have viewed more homes than most agents. This allows us to give you good feedback on your home and a realistic price range. Please note that the first meeting with the OahuRE Team Member is not a sales pitch like you would get from a typical full price agent. However, we would be glad to answer your questions about our services, the housing market, and what price we think your home should be listed at. 2. Once you decide to use us we write up a draft agreement and send it to you for changes, then after making all the changes we send a completed listing agreement to you for digital signatures. 3. Once we have the signed contract and photos we post your property live on the MLS. Do you show the property? (Index) Yes. We show the property if we represent the Buyer. If another agent represents the Buyer then they would show their Buyer your property. In that situation the Buyer's Agent would prefer not to have the Seller's Agent there so they can take their client through themselves. If you have a higher priced property and want us there for all showings we offer that service too. Either way, there will always be a Realtor showing your property. Optionally, you are always welcome to personally be at any showings. Do I sign an agreement? (Index) Yes, but you can cancel it at anytime. We don't tie you up with a complicated contract. If you decide at anytime you no longer want to sell your home we remove it from the MLS within minutes of receiving your request. We use the standard Hawaii Association of Realtors listing agreement. How much are closing costs not including the commission costs? (Index) You can estimate that non-commission closing costs are .80%. They can be slightly higher if the buyer is an investor vs. an owner occupant because the conveyance tax is higher when you sell to an investor. Also, the more expensive the property, the higher the conveyance tax. In addition to the conveyance tax you have the escrow and title fees. You also will be paying for a Termite Inspection and if the property is not a Condo there will be the survey cost. Do we need a lock box on the property? (Index) It is very helpful but not required. If you do not have a lockbox then you have to have a reliable way to let Buyer's Agents into the property to show their clients. For higher priced properties we can be there for every showing. If you want to put a Lock Box on your property we will supply one. Lock Boxes are very helpful as Realtors can still show your property even when no one is available to let them in. We only give out the Lock Box code to Realtors and all Realtors are cross checked with the Honolulu Board of Realtor database through our Showing Tracking System. Will you show it to someone who is not using a Realtor when they call you? (Index) Yes. We will show it if someone calls us who is not using a Realtor. We would then end up representing them and yourself, which is called Dual Agency. In this case as mentioned above we would keep the buyer's agent commission for representing the Buyer plus our fee for representing you. This is because there is additional liability to represent the Buyer and we need to get paid to take on the additional liability and the additional services required. Will my property be on all MLS Website's? (Index) Yes. Once we add your property to the HiCentral MLS all the other Website's download from this site and will show your property. For example, Realtor.com, Yahoo, Honolulu Advertiser, Coldwell Banker, Prudential, etc. I have someone who might buy my property but I still want to list with you. (Index) If you are currently working with someone who might purchase your property we can exclude them on our contract and if they buy it you do not need to pay us anything. What happens if a Buyer does not want to be represented by a Realtor? (Index) In this case we would still represent you and you would only pay us our fee. There would be no buyer's agent commission as the Buyer is not using a Realtor. If I have a tenant in my property do I have the right to show it? (Index) Yes. Per Paragraph O. of the Standard Hawaii Rental Contract you have the right to show it to buyers by giving a 2 day notice. However, if your tenants are not cooperative it can make showing the place very difficult. If they don't want a lock box installed then they need to be home for all showings, and we can coordinate all showings with them. What if I want to sell my property and buy another one at the same time? (Index) You might think about using the Sale of Home Contingency in your offer for the property you are buying. This states that the purchase of this new property is contingent on selling your current property. This way you don't end up with two properties at the same time. The Sale of Home Contingency allows the seller of the property you are purchasing to keep showing it and if they get an offer they will let you know. You would then have 72 hours to remove the contingency on selling your home and go forward or they would cancel the escrow and put the other offer into escrow. Bryn, Thank you for all of your efforts to get us sold in such a short time. We are impressed with your efficiency and service even if we did not get to see you face-to-face. Mahalo again Ann and Tony Hi Bryn, Thank you from the bottom of my heart. I will recommend Oahu Realty Executives to friends and family that may need real estate services in Hawaii. Thank you, thank you, thank you! I'm off to San Antonio, Texas to start a new chapter in life. Aloha and Happy trails! Bryn, 214 e-mails + 2 Escrows + numerous offers = 1 Satisfied Client! Thanks for all your help and work during this sale. I will definitely recommend you to friends and come back for our real estate needs. Mahalo Nui Loa. Yes, thank you for handling the transaction there while we were away. I am very glad and relieved that it is over and that we can move on with things here. In the not too distant future I will probably be posting a complaint on the BBB about the lender with that hopes that it might spare future home sellers/buyers some of the unnecessary grief that we went through. But yes we are very glad, and I would recommend you to people in Hawaii since your site and your process was always very informative and helpful. Hi Bryn, Thank you so much for the excellent service! I only wish that I had known it was this easy, I would have put my home up for sale sooner! You're professionalism and knowledge allowed my brother and I to settle matters quickly even though he was out of state. The digital signatures were amazing and simplified the process "to a tee"! I will recommend you to everyone I know, you folks are outstanding! Thanks again! Thank you both so much. It was really a pleasure to work (electronically) with you. We'll definitely recommend you to friends and family. Mahalo! Today after a little delay, ever thing fell into place and we completed the signing. It's been a long but enjoyable journey looking for that special place that we will soon call home. Of course your informative web-site had been a great tool for us, thanks for sharing all this information on your web-site. Now that the hunt has finally ended, the next step is to get the house in order for us to call it HOME! Thank you both for helping us sell the condo. Your professionalism, experience, and use of technology to expedite the sell made the process simple and easy. For a customer, that's valuable. Mahalo! I want to extend my thanks to you as well you were there for us concerning all issues we had and you answered all of our question. I would look forward to doing business with you in the future thanks so much and have a great weekend. Thanks to your website for helping us to find all information we needed about home buying process. In addition, we would like to extend my thanks and appreciation to Elaine who helped us with our first time home purchase. Although there were lots of problems and delays from the seller's side, with her knowledge and efforts Elaine helped us to resolve those problems & complete the purchase. She also followed up after closing to make sure everything is OK. Thanks again to both of you for all your good advice in what turned out to be a difficult sale. I've almost lost count, but I think this was the 3rd escrow (and final) we went through. And I've definitely lost count on the number of offers. And as it turned out, I basically got the price that I wanted and thought was a fair market value, even with the credit to the buyers. So it sometimes pays to hold out in the long run rather than going with the first offer; I believe the realtor's mantra is "the first offer is usually the best." Since I was a repeat client, you can tell that your services and system must be working. However, I am a "techie" and consequently I was thoroughly impressed with the way that you use the internet to conduct business. I still believe it takes a real estate agent to close the deal, but the "foreplay" before that is the value that the internet is providing to clients, and probably buyers' agents as well. Most agents still don't get that and I suspect they are losing out in the long run. I realize that past relationships with clients help build a business, but marketing is still marketing, whether it's oneself or a product, i.e. a listing. So overall you're doing it right and I can't think of any suggestions right now for improvement. Therefore you've managed to have another very satisfied client. Thanks very much and best wishes to both of you. Bryn & Elaine, We just want to thank the both of you, and we appreciate all the time and effort that you guys put into making our dream of owning a home come true. Thanks, Thank you Bryn for doing everything so expeditiously. We were amazed with the process and are glad that we were able to complete everything in front of our computer and in the comfort of our home. We are also thankful that we didn't have to pay an exorbitant fee as charged by other real estate companies. Thank you so much for selling our house! We are so relieved that the house sale closed without any problems (and without us having to dig up that tree!) We are very happy to have chosen your company as our realtor and are especially appreciative of the ease of communication and timeliness of your responses whenever we had questions. We also thank you for all of the advice you've given us along the way, advice that has no doubt contributed to closing the deal successfully. We are so pleased with your service that we will definitely recommend you to anyone else seeking a realtor.
Introducing a fresh new look for your Profile.
Click the 'Edit Profile' button below to enter 'Edit Mode' and continue the tour.